PG18 M'sian Film Portraying Namron & Amerul Affendi as Playboys Drops on Merdeka Day
Suit-up with Amerul Affendi and Namron as they portray nefarious playboys in a PG18-rated movie titled, Mencari Rahmat. 
If you've heard of that title before, don't check your temperature, you're not delirious.
The film was actually released in 2017 but was postponed multiple times due to Covid-19 restrictions and the closing of cinemas nationwide.
Now, the film is finally seeing the light of day thanks to beloved streaming platform, Mubi, that has since captured the attention of Malaysians with their wide selection of excellent hidden gems, both local and foreign.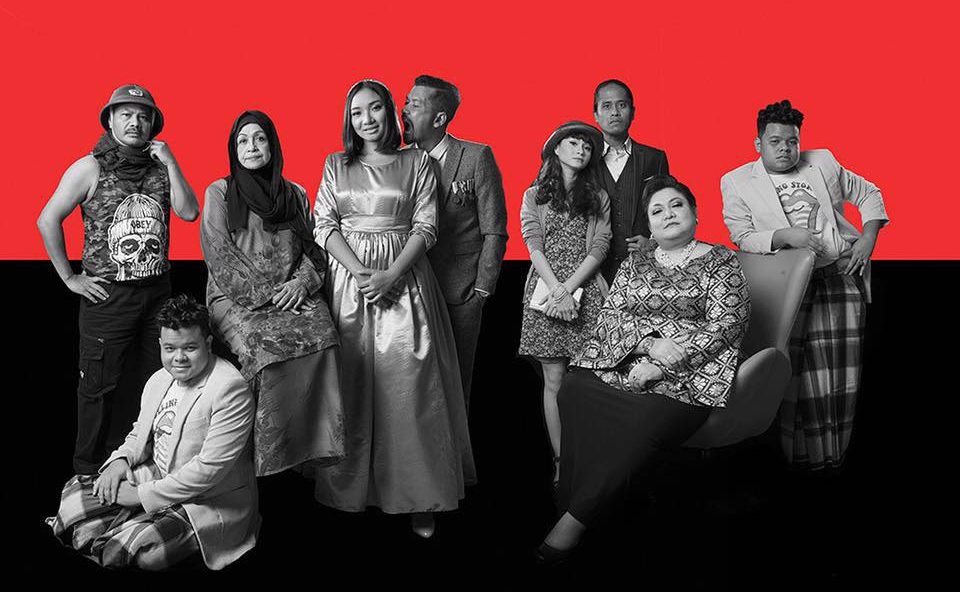 Why should you be excited to watch a film that is technically 4 years old?
Well, if you're a fan of How I Met Your Mother's Barney and the film, Crazy Stupid Love, then you'll definitely enjoy the horndog shenanigans of the protagonists as they slither their way into women's hearts (and presumably other body parts).
The trailer starts with Namron educating his protege, Amerul Affendi by saying, "The best way to treat a woman is to lie to her." I can already tell that my raging feminism is about to take a backseat as I watch this…
Amerul Affendi then replies, "To me, the best way to treat a woman is to have sex with her if she's pretty." I'm getting Subang f*ckboy flashbacks like it's Vietnam…
Check it out below:
Now before you slam the movie for its misogynistic undertones, the film is actually based off an Oscar Wilde play titled, The Importance of Being Earnest which is a farcical comedy that depicts exaggerated characters in order to escape the burden of social obligations.
Since the film is set in Malaysia, a notoriously conservative country, the adaptation is quite apt.
The title of the film is also a play on the word 'rahmat', a Malay word that means the mercy of God.
Namron masquerades as a man named Rahmat so women will flock to him but instead of getting the mercy of God, the women are just getting a promiscuous man with absolutely no morals when it comes to women.
Staying true to the satirical nature of the play, the film is an absurdist comedy that is sure to reap in the laughter once it hits Mubi on Merdeka Day.
If the two heavyweight actors aren't enough to reel you in, the cast also includes Sharifah Amani, Fauziah Nawi and Adibah Noor.