Michelle Yeoh's Oscar Win Is Not A Victory For Malaysia… It's A Wake Up Call For Our Losses
Congratulations are definitely in order for Tan Sri Michelle Yeoh for winning the Oscar for Best Actress, making her the first Asian-identifying person – and definitely the first Malaysian – to achieve this accolade.
The internet exploded with praise and admiration for the Ipoh-born actress, who worked tirelessly at her craft for decades before finally receiving her flowers.
Michelle Yeoh, who initially trained to become a ballerina before embarking on her acting journey that had her doing badass stunts alongside heavyweights like Jackie Chan and Pierce Brosnan, gave an amazing acceptance speech where she said, "Don't ever let anyone tell you that you have passed your prime."
She accepted the statue with grace, poise and an inspiring speech, but she unsurprisingly did not thank her home country, Malaysia, at all. Why?
It's because Malaysia and Malaysians had nothing to do with her success and we should stop kidding ourselves by claiming her victory as ours.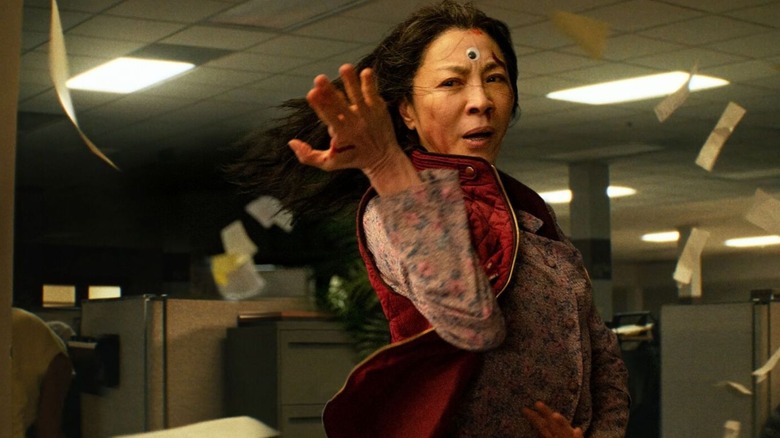 Michelle Yeoh won the Best Actress award for her role as Evelyn in the hit film, Everything Everywhere All At Once, that also won the coveted Best Picture award.
The film, despite being a huge success overseas, saw many cuts and edits by the Malaysian film body, FINAS, when shown in theatres here.
That is because it has many elements that are considered "unsavoury" in our country. The only way for Malaysians to watch the film the way it was intended is by doing it on illegal streaming sites.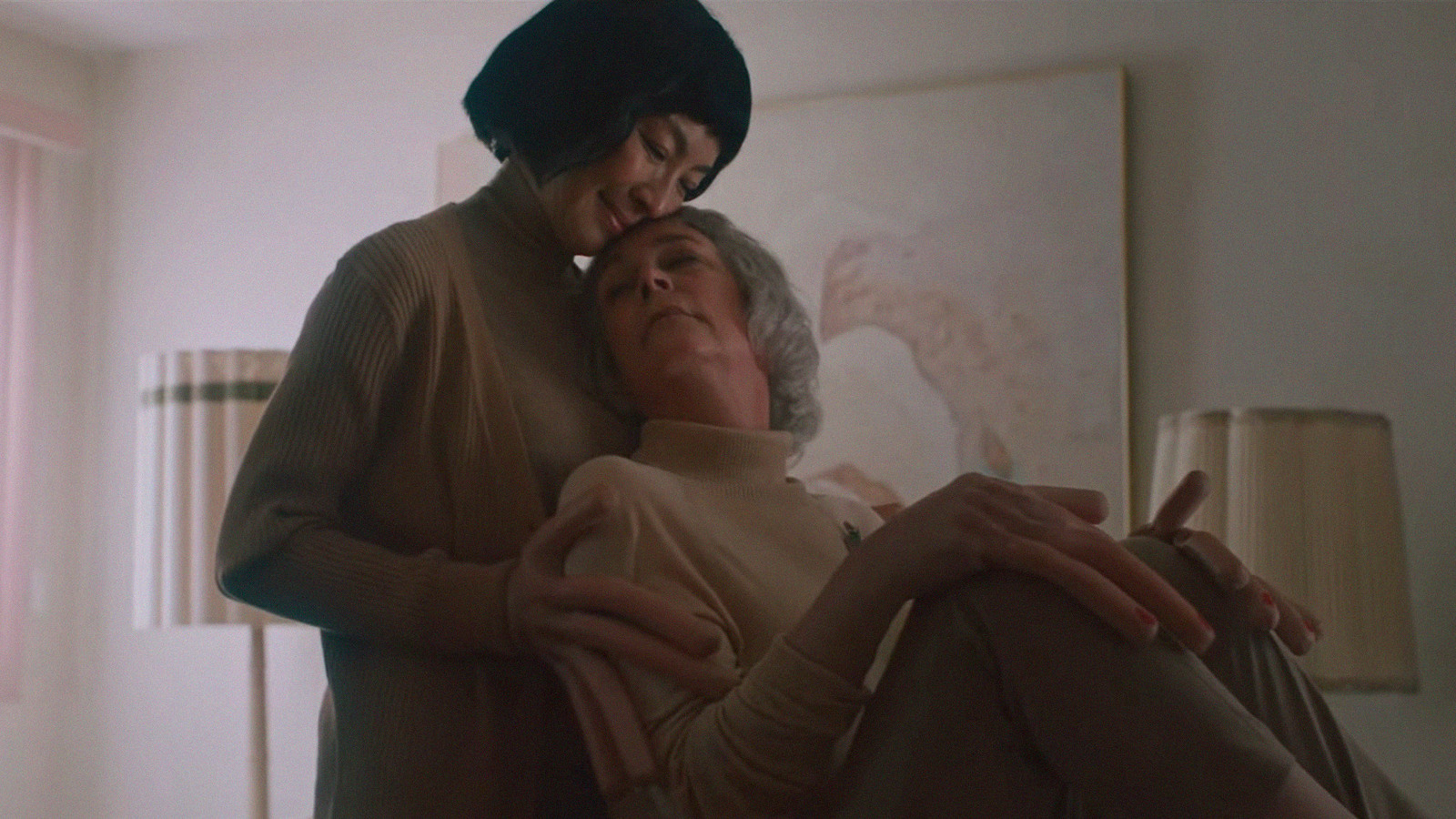 Not only does the film focus on a mother who is coming to terms with the sexuality of her only daughter (we all know how much Malaysia pushes against LGBT-friendly content *coughs* banning Pixar's Lightyear for displaying homosexuality *coughs*), but it also features scenes with sex toys and a lesbian scene between Michelle Yeoh and Best Supporting Actress, Jamie Lee Curtis.
In short, if Michelle Yeoh had acted in a film like Everything Everywhere All At Once in Malaysia, she would be ridiculed, cancelled and blacklisted on everything, everywhere, all at once.
This is shown through the vitriol towards the LGBT community and Malaysia's sensitivity towards anything remotely sexual despite being proven time and time again, that we consume media with overt sexual content when it is released by other countries.
Recently, our annual Women's March has been interjected by authorities with them questioning activists with placards that pertain to LGBT rights in Malaysia.
The clear discrimination towards the gay and transgender community is also apparent in many other ways, which have become too long to list.
Sexual content is also taboo in Malaysia, as illustrated by the banning of the recent horror-thriller film, Pulau, which saw the female actresses in tank tops and bikinis engaging in acts that allude to sexual intercourse.
The film was banned in Terengganu and many conservatives stated that the women should not be wearing those outfits despite the fact that most of them are not Malay-Muslim.
The policing of such content in our country and our demand for that same content from other countries proves that Malaysians are repressed, both creatively and sexually.
Films in Malaysia can be honest, but only if your honesty doesn't go against our traditional values – and by that I mean, the agenda of the conservatives. If you dare to challenge that, like Mentega Terbang has, then be prepared to face police probes, death threats and a potential ban.
But don't worry, your film might be released 11 years later like Spilt Gravy on Rice, except by that time – your message will be a decade too late.
Instead, films in Malaysia are encouraged to be dishonest, especially when it elevates the Malay-Muslim agenda, as seen through the celebration of Mat Kilau, which is now Malaysia's highest grossing film even with its numerous historical inaccuracies and blatant racist propaganda.
Films that trivialise domestic abuse and sexual assault, such as Ombak Rindu, are also given the green light despite how damaging it can be to susceptible audiences and Malaysian women – simply because it highlights the archaic tradition of staying loyal to your husband regardless of how he treats you.
The way we treat our creatives for going against the grain has deterred them from wanting to create art in this country, causing some of our finest talents to flee and find success elsewhere.
Yuna was celebrated as a rising indie artist but as soon as she garnered some form of mainstream success, she was ridiculed and minimised online for the way she dresses.
Now, she is a successful musician who was featured on a billboard in Time's Square, New York and has collaborated with many famous names – Tyler The Creator and Jhene Aiko just to name a few, whilst staying true to her fashion, which has landed her on the cover of Vogue Singapore and Vogue Arabia.
Henry Golding, who was once a mere TV host in Malaysia, has reached superstardom with his lead roles in Crazy Rich Asians, A Simple Favour and Last Christmas – all American movies.
Tsai Ming-Liang, an acclaimed director of what people tout as the 'Taiwanese Second New Wave', spent 20 years in Malaysia before going abroad and helming Vive L'Amour, which won the Golden Lion at the 51st Venice International Film Festival.
It just goes to show, that authenticity cannot thrive in Malaysia if you're under the gaze of authoritative figures who will do anything to prevent the truth from prevailing.
Malaysian creators should not have to fight tooth and nail to have their work be seen. They should not have to go through death threats and police interrogations over their art, but that is the reality we live in.
How many talents have we squandered over the years?
How many talents will flee the country and never look back?
And how much more gleeful ignorance do we have to face when those Malaysians, who were chased out of their own homes, find success elsewhere and have the same people who once turned them away congratulate them for something they had no part in?
Michelle Yeoh's Oscar win is a statement on our weakness and cowardice.
Let it be a wake-up call, not a celebration.