The In-N-Out Burgers at Strangers At 47 were so good they SOLD OUT in 15 minutes! 😫🍔😭😢
KL burger fanatics embraced themselves for an In-N-Out invasion that hit our shores today, exclusively for one day.
Here at KL, the people went all out.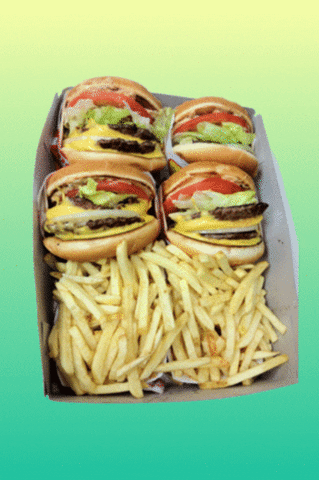 PEOPLE STARTED THE QUEUE 2 HOURS EARLIER
Urbanites were so stoked for these American burgers, forming a line as early as 9 am outside the pop-up store – 2 hours ahead of opening time.
Strangers at 47, really had us outta here man.
THE LINE WAS AS LONG AS 9 STORES
"Omg the queue is longer than my lifespan….." Sam from KL told us.
We can't afford to go to the States (we broke), but thank G, the States was brought to us. So no surprise why the line was so long to get some. Plus, ya know what's good? The burgers were only RM5 to RM10.
SOLD OUT IN JUST 15 MINUTES
Wasn't the special promotional event supposed to end at 3 pm? Well, that was planned; we all wished. Just within a quarter of an hour, Strangers at 47 broke the bad news that all the burgers were sold out.
Damn, look at that line of people still outside trying to get a taste of California. Of course, we were "sangat Burgembira
!" at first. But after knowing that we ain't getting no juicy burgers – Burgembira no more, just hangry! 
GREAT FEEDBACK FROM KL PEEPS
Mai Tai "got the Cali vibes" right here in KL, sharing her experience with JUICE. Holding onto her burger, Mai Tai said they were "really good". "You guys should try it," she added.
We here at KL are clearly loving this legendary Californian burger joint's products.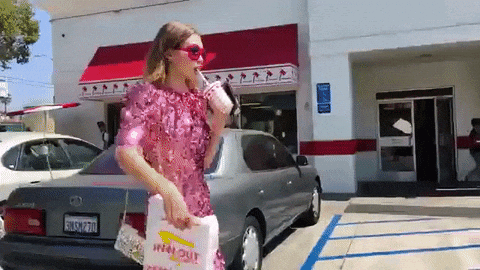 Considering how fast the In-N-Out burgers sold out today, do you think the franchise will be coming here soon?
Let us know what you think in the comments below. Also don't forget to follow JUICE on Instagram, you'll see what when down at Strangers at 47 today!