Residents of Village Collect Money To Build Drain After Inaction From Authorities Regarding Floods
Sadly, Malaysia ended 2021 and stumbled into 2022 with the devastation that has been caused by the floods.
To recap, not only were we inundated by the loss of lives, homes and pets but we also lost millions of precious books due to the gruelling waters.
In the midst of morose news, there has been some light shed upon the strength of our community through the rapport amongst all cultures, creeds and races at Gurudwaras in PJ and Damansara, but the shine is dimmed by the disappointingly slow pace in which our government is dealing with the turmoil.
Taking into that frustration is a group of residents along Jalan Marikat Batu 9, Kampung Mawai who were annoyed at the constant flooding near their homes and the inaction of authorities.
Channeling that annoyance, they took upon the initiative to build a 300m drain using their own hard-earned money.
Resident, Nur Azizan Morshidi, 35, said the villagers collected RM500 to rent an excavator to carry out the work last month.
Before the initiative took place, water levels would rise up to their calves but ever since the villagers had banded together to rectify the situation, the floodwaters no longer entered their homes when it rained heavily.
Nur Azizan told FMT, "The eight of us decided to pool our money to build the drain to prevent our homes from being flooded.
"Before this, because of the floods, a lot of our possessions were damaged, including cupboards and mattresses.
"We could not salvage anything and that is the reason why we hired professionals to dig the drain."
Despite their successful efforts, Nur Azizan and her family still had to be evacuated to flood relief centres as the floods had cut off the main road to their village.
They were moved at 3pm January 2 with the help of civil defence force personnel following heavy rain since 5am.
The centre in which they were moved to was visited by the Sultan of Johor and his three sons where they stayed for 20 minutes to talk to the victims.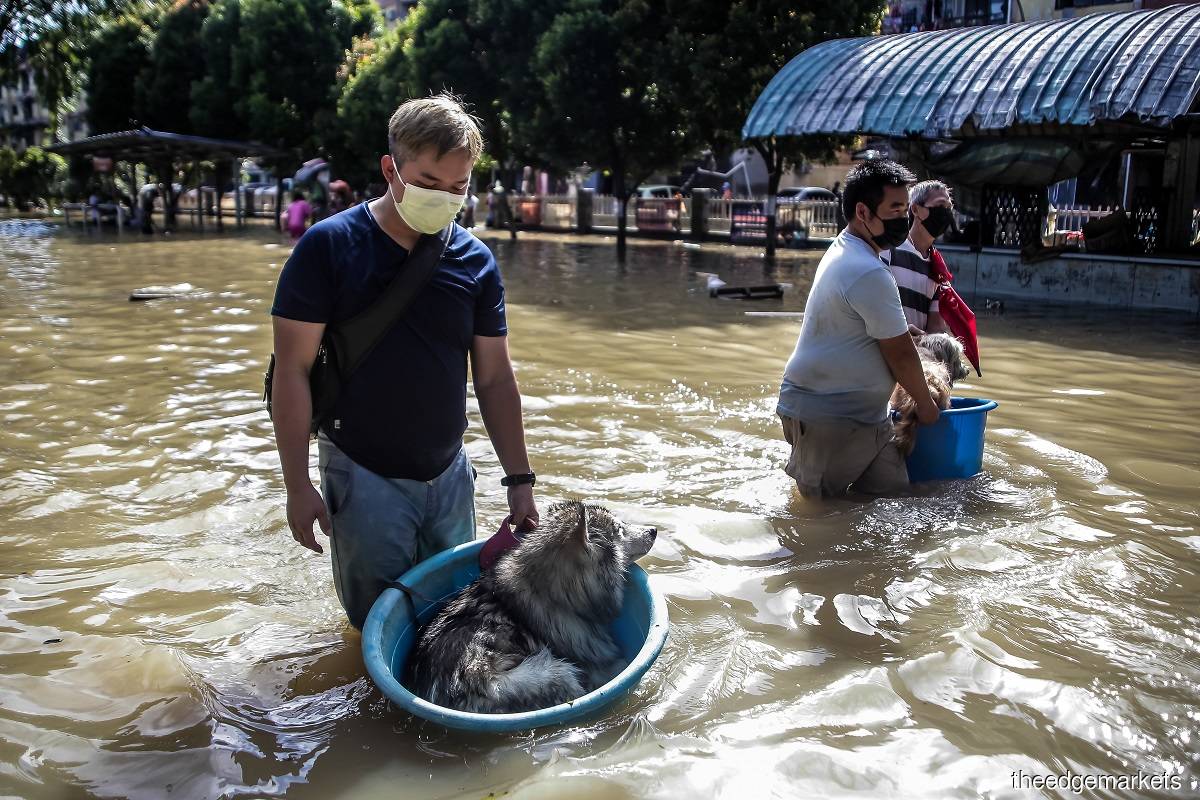 In times like these, it is important to take care of one another and our Kita Jaga Kita spirit has never been more alive.
With Mydin's generous 'Ourdin' announcement where the managing director of the company graciously forgave those who looted the marts during a particularly trying time as well as an upcoming live gig event where part of the proceeds go into helping flood victims, it's clear that we will always have each other's backs – no matter what.
With that, stay safe and keep up with the Malaysian Meteorological Department for constant updates on the weather.