M'sian Photoshops Ex-PM, Najib Razak Into Popular Prison Movies & TV Shows And It's Hilarious!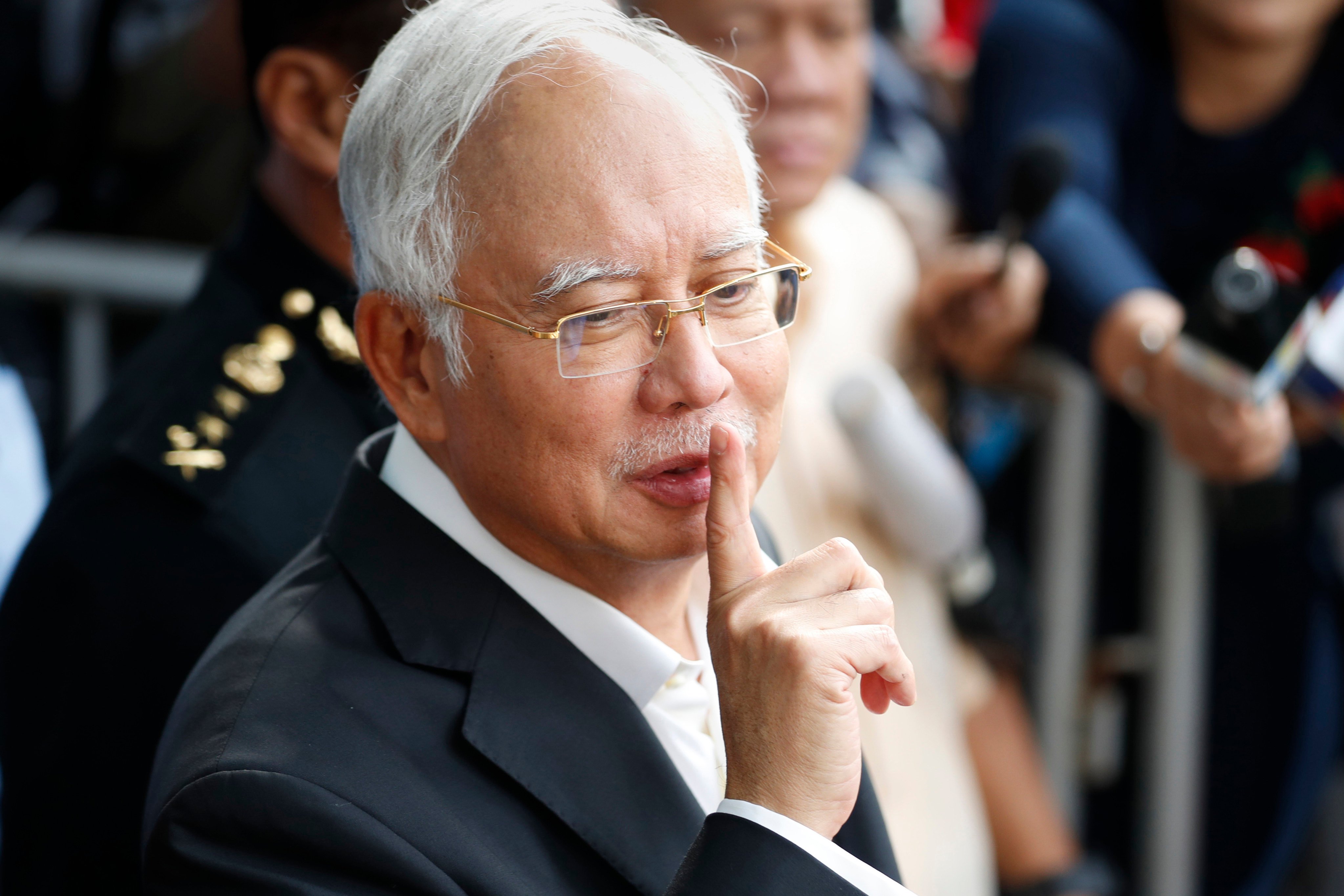 When ex-Prime Minister, Najib Razak was sentenced to 12 years in jail and a hefty 210 million ringgit fine, the nation was surprisingly divided.
While many rejoiced at the sentencing – deeming it an act of justice – others could be seen and heard wailing outside the court, insisting that their beloved Bossku was wrongfully charged.
For the latter crowd, this article might not be for you, but for the former, we are delighted to share a photo diary created by one Malaysian Twitter user who goes by @Dafrosty.
Najib Razak the prisoner

A photo diaryhttps://t.co/q2M7JoPxii

— Dafrosty 🏴 (@Dafrosty) August 31, 2022
Taking inspiration from the Twitter account that photoshops the cute and furry Paddington into random films, Dafrosty decided to paste the face of our former PM onto numerous characters in prison movies and TV shows – just for gags.
It all started as soon as the news broke of his sentencing and now we are 21 days into a hilarious collection of memes.
Here are a few of our favourites…
Najib Razak in Loki
He has the mischief of Loki down pat but he's unfortunately missing the charm (and the hair).
Let's hope for everyone's sake that the other Najib Razaks in our multiverse are quiet bakers or innocuous florists…
Najib Razak in The Shawshank Redemption 
"Remember Red, caramel macchiatos are a good thing, maybe the best of things, and no good thing ever dies."
We wonder which Malaysian starlet's poster is hanging on his cell wall at this exact moment.
Najib Razak in Prison Break
You gotta give it to the guy, I mean only a few days in and he's already made his escape via a stomach ulcer.
The writers of Prison Break are scratching their heads right now wondering why they've never thought of that.
Najib Razak & Rosmah Mansor in Deadpool 2
Their power-suppressing collars are probably from Bell & Ross.
You know what they say, the couple that steals together, stays together. ❤️
Najib Razak in Stranger Things
Najib Razak's personal Vecna is the Malaysian justice system and the song that might release him from it's grasp is this underrated gem…
---
Who is the person behind the memes?
Since this photo diary has captured our interest, we asked the creator why he felt the urge to do this, and he said that Najib would try his best to not appear in prison attire due to bad PR, so he felt like he could be the one to fill that gap for us – by painting him as the convict he truly is.
If you're interested in making your own memes, he shared that it only takes him about 5-15 minutes per meme using the help of Picsart and a free website called, Relight.
Despite poking fun at the whole situation, the creator also shared that he refrains from misgendering Najib or committing blackface, which means he strays away from the show Orange is The New Black or any African-American characters.
"The aim is not to get it perfect, just good enough for entertainment value but not to look too cheap like most political troll edits," he said in our brief chat.
We've only scratched the surface of endless possibilities for this meme and with each passing day, we're excited to see what other films and TV shows our former PM will make a cameo in.
Maybe this will be our Everything Everywhere All At Once.
In the meantime, let's hope we catch Jho Low so we can see him photoshopped into The Wolf of Wall Street.