"I Am The Victim": Rosmah Sentenced To 10 Years In Prison For Each Charge & Fined RM970mil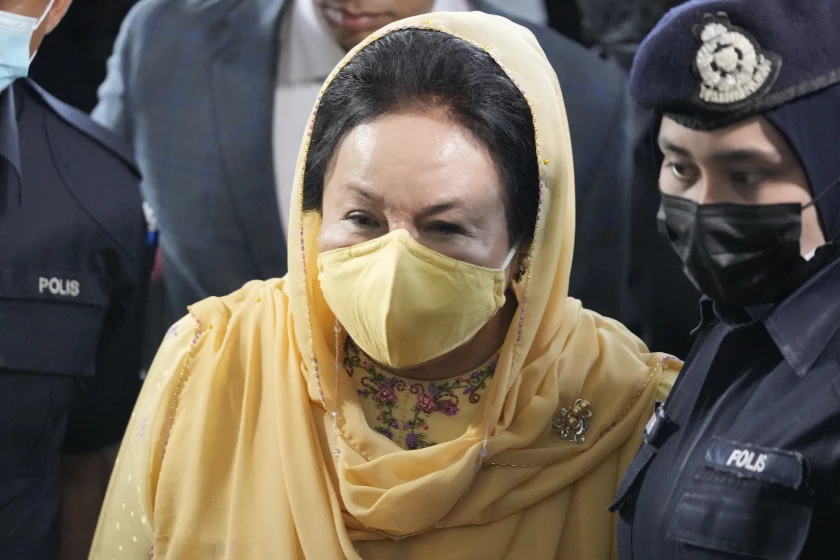 This morning, Datin Seri Rosmah Mansor arrived at the High Court at 9am facing a charge of soliciting RM187.5mil and two charges of accepting bribes amounting to RM6.5mil.
Datuk Jagjit Singh on her defence team applied for a recusal of Justice Zaini this morning but was then later objected by Senior Deputy Public Prosecutor Datuk Seri Gopal Sri Ram.
He says the prosecution is ready to argue the recusal application. The subject of "leaked judgment" for the motion to recuse was not a written judgement, he said.
"The application is based on hearsay, entirely."
After allowing Datuk Jagjit Singh adequate time to prepare a statement, court was in session at 10:30am.
The court proceedings led on to yet another recusal against Justice Zaini, as Rosmah's defence team took the time to make the submission proper. In the end though, Justice Zaini says he is not persuaded and will continue to deliver his decision.
By 2:56pm, he found her guilty of all charges. He said that he has conducted a maximum evaluation in the case and found that Rosmah's defence was a bare denial and unsubstantiated.
"She has an unblemished character, she has been of service to the nation," says Datuk Jagjit Singh.
Rosmah addresses the judge and says that she is very saddened that this has happened, and laments on about how they did the same thing to her husband.
"I was once the first lady, and I started Permata. If it happens to me now, it can happen to you. I am a victim of all this," she says with a tear-stained face.
"Nobody saw me taking the money, nobody saw me counting the money. But if that is the conclusion, takpelah."
Datuk Seri Gopal Sri Ram from the prosecution team asks for the maximum sentence, as well as a fine of no less than five times the amount of gratification.
According to The Star, the High Court has sentenced Rosmah to 10 years jail for each charge, and the prison time is ordered to run concurrently from the date of judgment.
She is also fined a total of RM970mil for all charges, in default of 30 years in jail if she fails to pay.
Check out a comprehensive timeline of events from today's court proceedings here.