"Who Opens A Cafe During MCO?" We Speak To 5 New Cafe Owners To Find Out Why They Are So Brave
The struggles faced by business owners during MCO needs no introduction since many have come out to share their grievances with customers as well as the strict SOPs.
Despite the fluctuating traffic at restaurants, bars and cafes, several restauranteurs have decided to open up their businesses at the peak of MCO, in a time when established F&B players are shutting down outlets almost every other day.
While it may be risky, their efforts give the cafe-hopping community a chance to get out of their homes, aside from creating job opportunities which are hard to come by during this time.
So, as a tribute to these brave businesses owners who have soldiered on despite the hardships, JUICE has compiled a list of the top new cafes, bars and restaurants for you to check out and support!
Without further ado, here they are…
1. KoLe' Bistro & Trattoria by Chef Den – Desa Pandan, KL
This quaint little space is perfect for family and friends. Serving comfort food inspired by the Chef's experience with his own children, the delicious western cuisine found at KoLe' Bistro will take you on a trip down memory lane when you experienced that first delicious bite of something your mom or dad made.
The smash hits at this cafe–which is part of a flower shop named Flowerhub–are definitely the signature smoked duck pizza, the various kinds of creamy and spicy pasta as well as my personal favourite, their unbelievably good apple pie.
JUICE had a short chat with owner Chef Den where he mentioned the reason why he decided to open during MCO. Despite being an esteemed chef who has cooked for many elites in Malaysia, his origins are humble and so are his intentions with the cafe.
Knowing he has the skill set and knowledge, he aims to share it with people who are interested in learning how to cook through a free apprenticeship. He also provides jobs for those who have lost them in the wake of Covid-19. To top it all off, earnings at KoLe' will contribute to an NGO he founded called REACHMy which enables contributors to reach out to Malaysian children in need.
Affordable, family friendly, virtuous and downright delicious, KoLe' Bistro is the go-to for anyone craving a good time.
2. Slow Coffee – The Hub SS2, PJ
This sleek cafe in The Hub SS2 is the perfect place to go with your date to impress them. With a clean and crisp modern design, Slow Coffee is the current hot spot for youngens who crave trendy desserts and hearty sandwiches.
In case you missed it, souffle pancakes, a.k.a those really fluffy ones you see in South Korea a lot, have been all the rage on the internet lately and luckily, Malaysians can get their fix at Slow Coffee. Not only are they known for these pancakes, but their burgers and sandwiches have been making waves too.
While they didn't open during MCO, they were relatively new when the pandemic hit. In a conversation with JUICE, Slow Coffee disclosed that being a newcomer to the F&B scene, the lack of customers and buzz surrounding their business at the time caused major problems. They took a 1-month hiatus and only provided delivery services which was the pinnacle of their hardships during MCO.
However, now with the loosening of restrictions, Slow Coffee is slowly but surely gaining momentum which is why you should definitely check them out!
3. Dou Dou Bake – PJ
Now this is not a cafe, as firmly insisted by co-founder Joey Mah in an interview with Malay Mail. This space is actually akin to a shrine or ashram where you can get the best pastries and coffee in town while experiencing a visceral sense of calm. Founded by esteemed restauranteurs and three-time Malaysian Barista Champion in the form of Keith Koay, Dou Dou Bake is not your typical eatery.
When the spot first opened, there was a 1-hour line to get in, which signals just how special this place is. Of course, with such a great location and such promising minds behind the eatery, word of its opening spread like wildfire.
The landscaping and ambience is enough to keep you coming back for more but of course, the bread and butter (yes, pun intended) of Dou Dou Bake is definitely its baked goods.
Said to have intense flavour and sophisticated taste, we feel like missing out on Dou Dou Bake would just make you a doo doo person. Alright I'll stop now…
4. The Hungry Tapir – KL
Any vegans out there? Good, 'cos this is one spot where you can go to spend time eating vegan food without being judged by the public.
The Hungry Tapir not only offers vegan food – which is very limited in Malaysia, mind you – but it has a fantastic interior decor as well as some great cocktails. The ambience includes pretty lights and good music to soothe your hunger as you dine on their signature burgers and local cuisine.
Despite being in their infancy stage since they opened up about a month and two weeks before the lockdown hit, this vegan spot is actually pretty popular with cafe hoppers due to its unique ambience and of course, tasty food. However, regardless of how cool they are, The Hungry Tapir still faced struggles during MCO which they overcame by starting their own delivery service.
In a conversation with JUICE, The Hungry Tapir revealed that they then moved on to Beep, which is Storehub's delivery service that was launched during the lockdown, and that definitely aided their struggles.
Of course, the main focus is vegan food options and since MCO inspired everyone to start taking care of their health, most opt for clean eating and The Hungry Tapir was happy to satiate those needs.
In case you were wondering, the crowd favourites are Mama's Satay, Pink Bombshell burger, Rainbow ulam fried rice and their Tapir roti canai. And of course – you guessed it – all of these are vegan!
5. Momosita – KL
Have you ever seen a more aesthetically pleasing cafe? Yeah, I didn't think so…
For those looking for a place to capture on the 'Gram as well as somewhere chill to hang-out with friends, Momosita is definitely a great choice. Not only is it part of a boutique hotel (Momo's) that is equally as eye-catching but it also has a tonne of interesting events that you can participate in.
JUICE spoke to Momosita and found out that during MCO, business has been a bit tough, similar to the other aforementioned places on this list. However, they've been keeping their business alive by pushing several fun activities that are bound to attract customers and so far, they've been successful.
According to Momosita, their special events such as their social dis-dancing party (cute!), MoMo-oke (a cuter version of Karaoke) and MOJO DJ nights have been smash hits with customers. I mean, who could resist when they have such adorable names for their parties?
Other than that, another event that has been gaining a lot of traction is their pop-up stalls featuring chefs from Penang, which is arguably the best state in Malaysia for food.
By maintaining SOPs yet still preserving that coveted element of fun, Momosita definitely deserves your attention. So, go on and head over there and make sure to get their Momojito (can they get any cuter?) which is said to have a spicy tinge, garnished with chilli padi!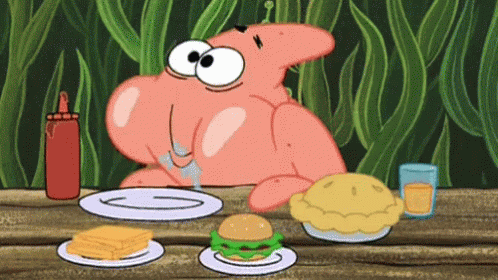 While all these spots are new and exciting, don't forget to maintain social distancing, wear your face masks and adhere to SOPs when you're out in public.
Other than that, call up your friends now and schedule a hangout sess!