Singer Yasin Sulaiman Escapes Death Penalty for Drug Trafficking… What Does This Mean for Dr. G?
In case you missed it, Malaysians were shocked to find out that beloved Nasyid singer, Yasin Sulaiman was facing the death penalty for drug trafficking.
Police found 214g of compressed dried leaves believed to be ganja as well as 17 ganja plants at the singer's residence. The seizure was worth at least RM10,200.
He was charged under 39B (1)(a) of the Dangerous Drugs Act 1952 and can be penalised under Section 39B(2) of the same Act.
Despite the charges, Yasin remained adamant on his stance towards cannabis and even called for the removal of the plant from the narcotics list claiming that, "God did not make the cannabis tree unnecessarily; the cannabis tree is used for medical purposes."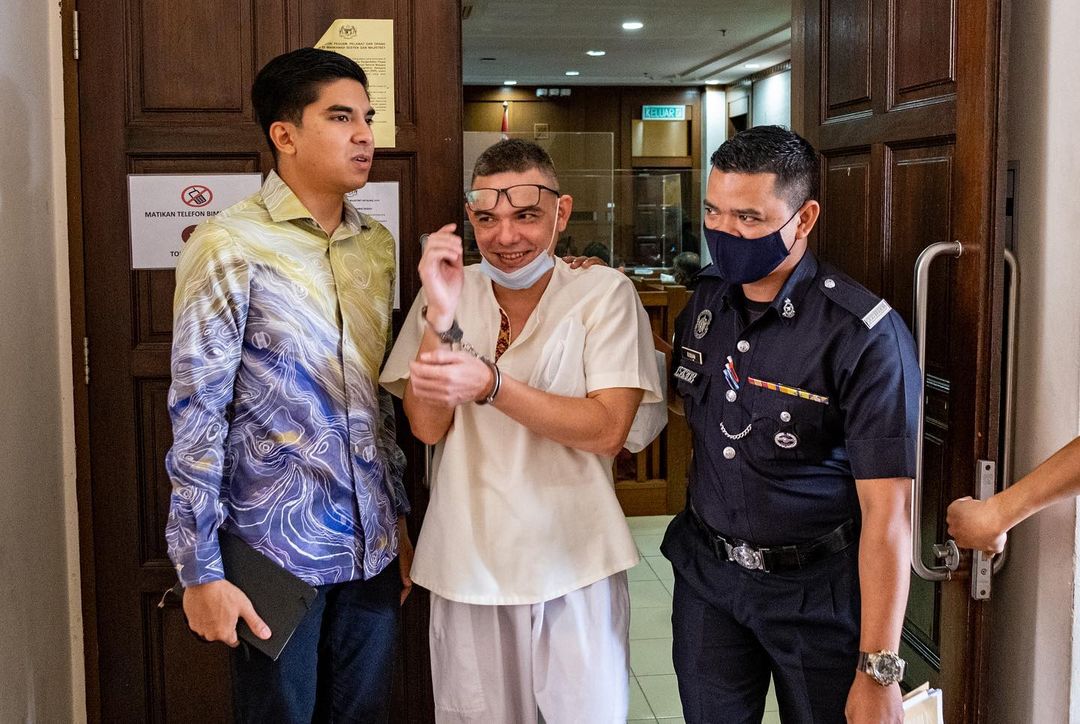 Due to the support of his legal team, family and friends, netizens and even Muar MP, Syed Saddiq, on July 7 2022, he escaped from the death penalty after the prosecution made a withdrawal.
Selangor prosecution director Khairul Azreem Mamat informed Magistrate Muhammad Iskandar Zainol that the prosecution applied for Yasin to be given a discharge not amounting to an acquittal (DNAA) and that he would be charged with two new charges.
He was charged with ingesting the drug '11-nor-delta-9 tetrahydrocannabinol-9-carboxylic acid' at the Narcotics Office of the Petaling Jaya District Headquarters (IPD) at 11.05pm on March 24.
He was charged under Section 15 (1) (a) of the Dangerous Drugs Act which is punishable under Section 15 (1) of the same Act, carrying a fine not exceeding RM5,000 or a maximum jail term of two years.
Meanwhile, before Sessions Court Judge Jamaludin Mat, the accused pleaded not guilty to another new charge of possessing cannabis weighing 193.7gm which is under Section 6 of the Dangerous Drugs Act 1952, punishable under Section 39A (2) of the same Act, which provides for life imprisonment or not less than five years, with no less than 10 strokes of the cane.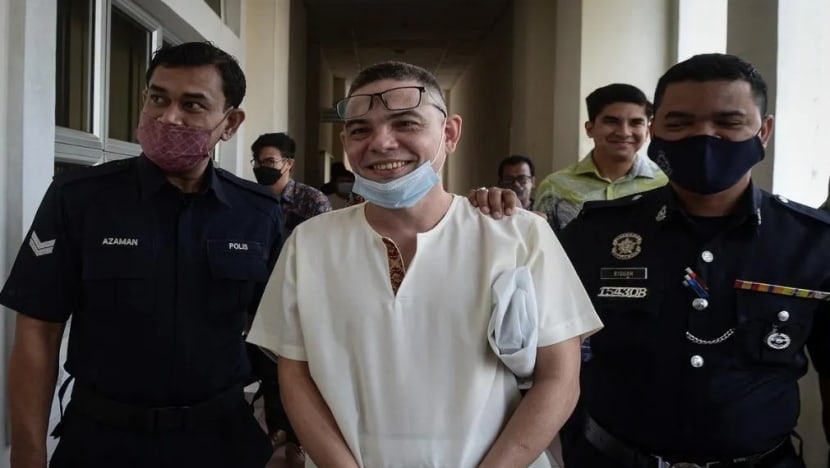 After the death sentence had been withdrawn, the singer said, "Alhamdulillah, I am following the legal process and provisions, and I am very grateful. I thank my friends and family for their support, they are my main source of strength."
Since we are making strides in decriminalising the plant as pioneered by several ministers in Malaysia, most notably Syed Saddiq, maybe it's time we revise those who are still in the gallows because of this?
Previously Luqman Abdullah, an engineer who was found guilty of owning, processing, and distributing marijuana types that have been processed in the form of liquid (oil) had also escaped the death penalty but one such figure who has been in the gallows for years has yet to receive any news on his sentencing…
For clarification, Amiruddin @ Nadarajan Abdullah or better known as Dr. G is a military retiree who allegedly treated his illness as well as helped others through bouts of epilepsy and leukemia by using cannabis.
He also sold chocolate bars and brownies made with hemp seed oil.
In 2017, he was arrested for 36 counts of drug-related offences under the Dangerous Drugs Act in Malaysia and faces the mandatory death penalty if found guilty.
He is currently still in the gallows and while activists such as Pahang princess, Tengku Chanela and filmmakers Loh Jo Yee, Hidayah Hisham and Dominique Teoh of documentary Ayahku, Dr G as well as other people from across the world who believe in the cause are tirelessly fighting for his freedom, there is still minimal action from the government regarding this case.
To highlight the fight and in order to introduce more people to ways to help him escape the gallows as Yasin did, here is a comprehensive list of methods in which you can personally contribute.
While there are differences in his case and Yasin's, at the end of the day, anything can happen as this is still a developing issue.
Since the decriminalisation of cannabis is peeking its head, it can signal the revision of cases prior to that of a celebrity.