M'sian Student Who Was Awarded Scholarship To Study At Oxford University Hopes To Cure Dengue
In case you missed it, Malaysians are pretty damn amazing.
From this year alone, despite the limitations and stress caused by the pandemic, Malaysians have been recruited to develop the COVID-19 vaccine, created a revolutionary herbal-oil infused face mask and even solved NASA's micro-gravity toilet problem.
Now, a new contender for Malaysia's hall of fame has emerged in the form of Subashan Vadibeler, a medical student from Universiti Malaya (UM) who has recently been awarded the prestigious Rhodes Scholarship to study at Oxford University.
We are so proud!#UMisOne pic.twitter.com/CeHNKeZHFS

— Universiti Malaya (@unimalaya) November 10, 2020
Snatching the spot from 8 other finalists, Subashan was thrilled when he heard the news. He described the experience as "unreal". The 24-year-old made sure to phone his mother and sister as soon he found out. Naturally, they were overjoyed.
In UM, Subashan specialised in seeing patients with dengue and decided to pursue his goals of one day curing the disease as well as other mosquito-borne illnesses. He told Malay Mail,
"I'm hoping to study the immunology of dengue and in future I hope to eradicate dengue and other neglected tropical diseases and I'm working towards that pathway in my career."
Subashan's family weren't the only ones excited for the young genius. UM's faculty dean even took to Twitter to express her happiness.
I am so over the moon with this news, it's as if I got the scholarship myself!!
Subashan our final year medical student has just been selected as the Rhodes Scholar-elect 2021 Malaysia!!
You have made us all at the Faculty of Medicine, UM extremely proud.@unimalaya @Khazanah_MY

— Adeeba Kamarulzaman (@ProfAdeeba) November 10, 2020
Realising that not everyone has the privilege to study abroad or to even further their studies past secondary school level, Subashan stated that these students can reach out to him anytime for help.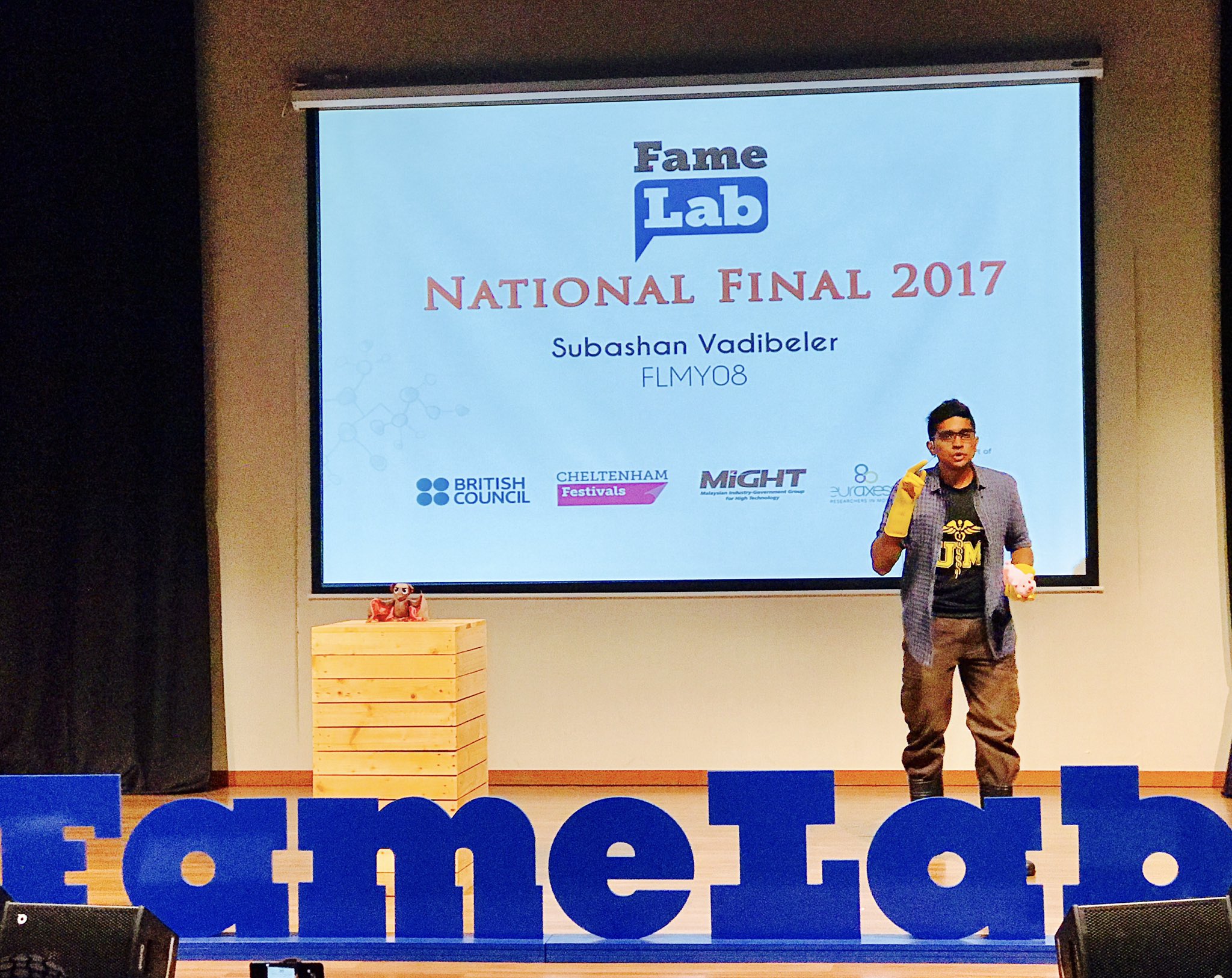 Being a native of Ipoh and a graduate from St Michael's Institution, a school that does not have streaming, has definitely shaped Subashan into the person he is today. He grew his passion towards medicine and microbiology because the Nipah virus was first discovered in his hometown. Since then, he was determined to study all related diseases in hopes of one day eradicating it.
According to statistics, 2019 saw an increase of 61.4%, or 49,486 dengue cases, in Malaysia compared to 2018. The total number of deaths also increased from 147 in 2018, to 182 in 2019.
We at JUICE wish Subashan the best of luck! Maybe one day we won't need to blast Skrillex in order to get rid of those pesky aedes mosquitos.