M'sian Devs of Game 'No Straight Roads' Teases New Whimsical Adventure with 'Ondeh Ondeh'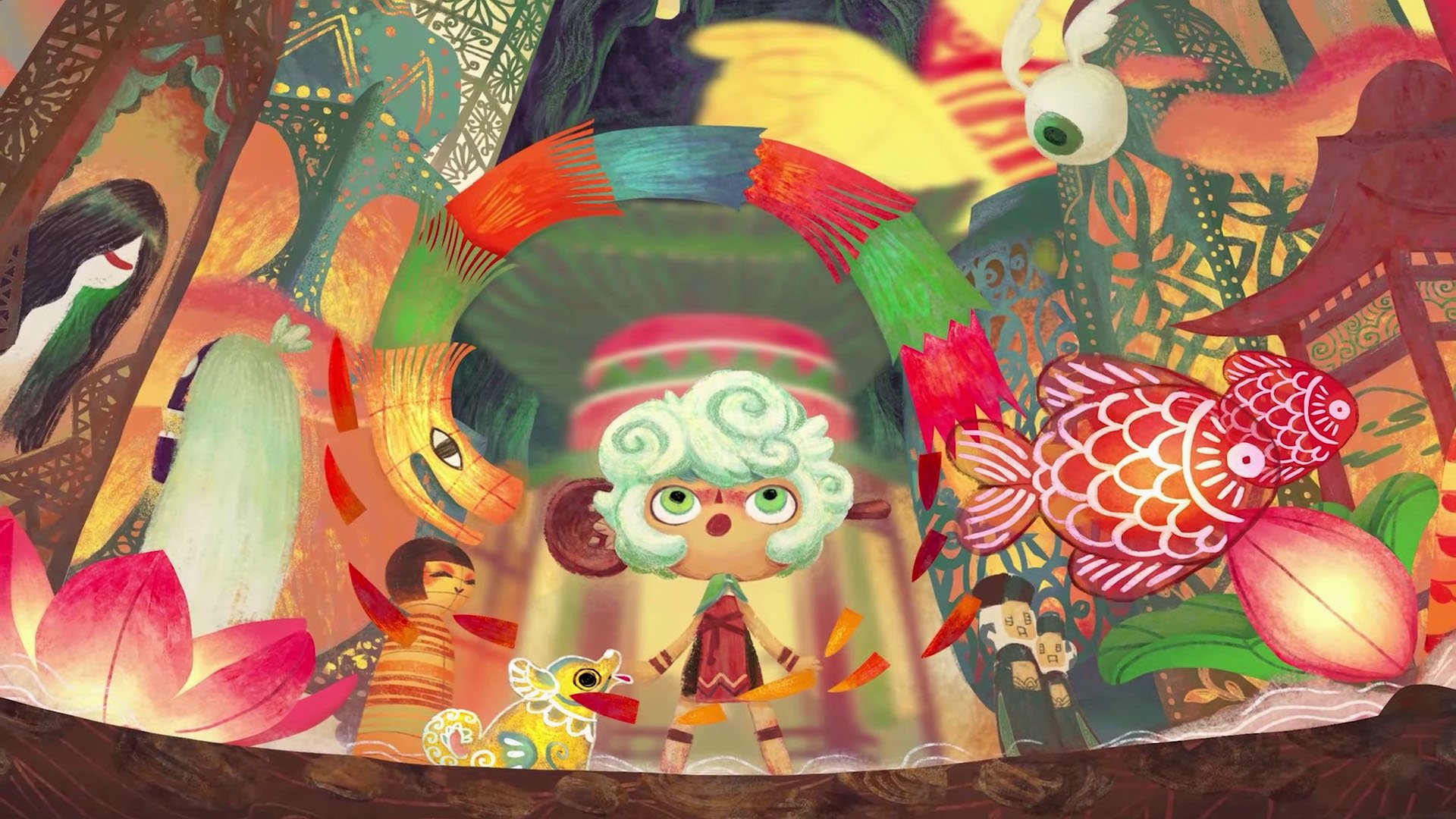 Attention to all cosy gamers, the Malaysian developers of the cult-favourite local game, No Straight Roads has teased another banger and it looks even grander and more fantastical than its predecessor.
For those of you who are unaware, No Straight Roads stunned the gaming audience with its vibrant visuals and killer soundtrack by famous DJs and even a Japanese composer.
The game itself was brought to you by Malaysian game developers, Wan Hazmer and Daim Dziauddin who worked on Final Fantasy XV and Street Fighter V respectively.
With absolutely gorgeous visuals that splice in traditional Malaysian cultural references, No Straight Roads' unique gameplay solidified itself as one of the best releases of 2020, even including fun trinkets like drumsticks, an art book and a vinyl of the game's soundtrack alongside its physical copy.
Now, the developer, Metronomik has released a trailer for their new game titled, Ondeh Ondeh which looks like a whimsical adventure with even more references to our culture.
Check it out:
At first glance, Ondeh Ondeh seems to be better suited to the cosy gamers out there with a more soothing soundtrack and lax gameplay.
You can think of No Straight Roads as Ondeh Ondeh's big brother whose diet consists solely of Red Bull and shrooms while Ondeh Ondeh lives off matcha lattes with cat foam art and… well, ondeh ondeh.
But the one thing these siblings have in common is definitely their focus on music, which is what makes Metronomik games so special.
Listen to the full debut teaser music below:
If you loved the music in the #OndehOndeh debut teaser as much as we did, wait till you hear the full version! A plate of sweet dessert for your ears!

"Ondeh Ondeh Concept Piece"
Composer: Falk Au Yeong @baldfalk
Bansuri Performance: Kristin Naigus @field_of_reeds pic.twitter.com/7Pfu9Y8tHy

— Ondeh Ondeh (@OndehOndeh_EN) November 7, 2021
In their debut teaser, the developers promised that if you enjoyed the off-kilter aspects of their previous game, you will definitely find enjoyment in Ondeh Ondeh. 
And judging by the trailer alone, we at JUICE can attest to that!