LRT Kelana Jaya Collision: The Incident, Injuries, Aftermath & History of Rail Accidents
Disclaimer: Please be advised that this article contains graphic images that may cause discomfort/distress to readers.
At 8:45pm last night, Malaysians were shocked to receive the tragic news of a collision between two trains on the Kelana Jaya light rail transit (LRT).
Bloody photos and videos of injured passengers began surfacing on the internet and the severity of the situation left many netizens baffled as to how this incident could happen in the first place.
According to RapidKL, the trains involved were Trains 40 and 81. After the crash, all passengers were evacuated to the platform while emergency aid and rescue orders were issued immediately.
#BREAKING: Multiple people have been injured after an accident involving two trains on the LRT Kelana Jaya Line (Train numbers 40 and 81) in Kuala Lumpur, Malaysia.

All the injured have been evacuated.

(Video: @BuletinTV3) pic.twitter.com/pHb0ThX1np

— News Asia 24 (@NewsAsia24) May 24, 2021
A train carrying passengers had collided with an empty train, causing some of the passengers to be thrown to the ground and cut with debris.
The empty train was undergoing tests because it was previously found to be experiencing problems.
Dang Wang police chief Assistant Commissioner Mohamad Zainal Abdullah told reporters at the scene, "Based on initial investigations, there is a possibility of miscommunication at the control centre which could have led to the accident. No element of sabotage has been identified in the incident so far."
It has been reported that 47 people suffered serious injuries while 166 others escaped with minor injuries.
At the time of writing, 6 passengers are in the ICU and 3 require ventilators.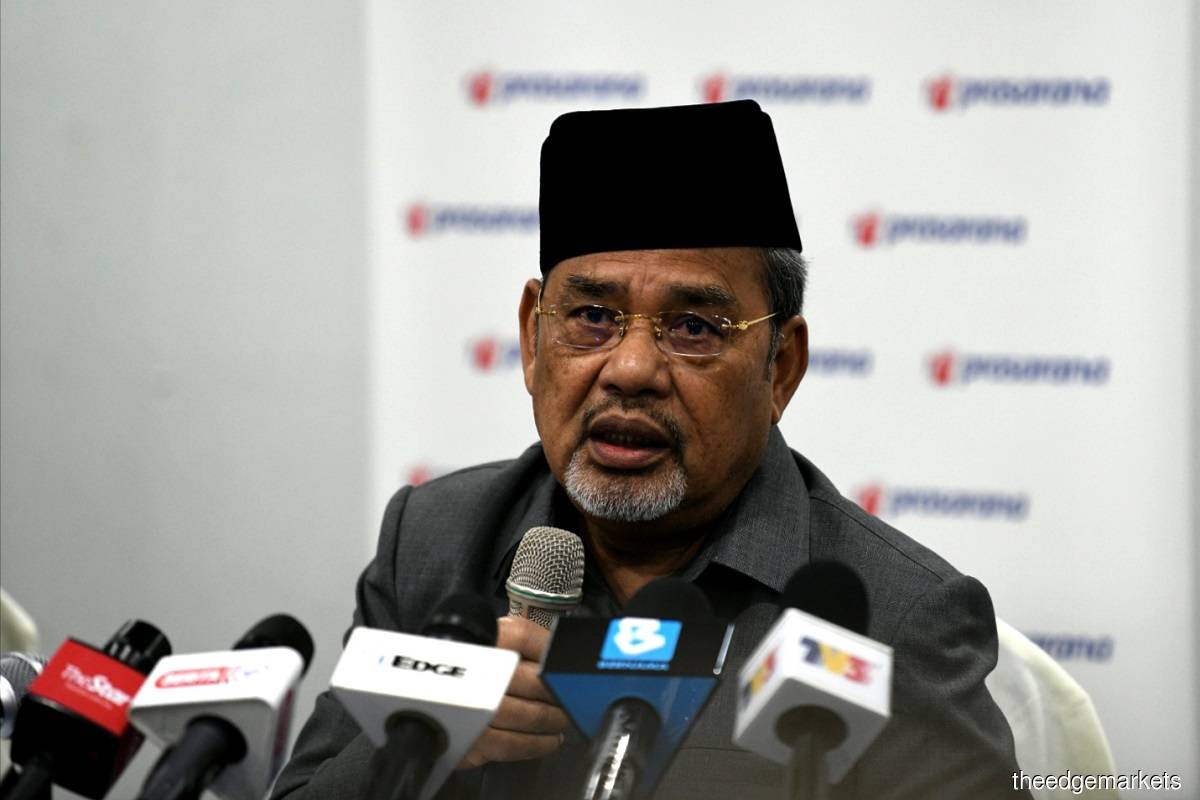 Today, Prasarana chairman Datuk Seri Tajuddin Abdul Rahman expressed sadness over the incident. The company will give its full cooperation to the authorities during the investigation into the collision.
He also announced that financial aid will be given to the passengers affected by the crash.
He said, "A special monetary assistance of RM1,000 will be given to all passengers. There will also be financial assistance to bear their medical costs, follow up treatment and others deemed appropriate with the injuries sustained. Those who lost their income due to this incident will also be aided with a cost of living assistance."
Watch his statement below:
Prasarana chairman Tajuddin Abd Rahman regrets what happened and promised RM1000 for each of 213 passengers. Prasarana will also foot their hospitalization costs and compensate them for loss of income. 21 are hospitalized, 6 in ICU, 3 require ventilators .The rest have gone back. pic.twitter.com/96LWQnPuAa

— Melissa Goh (@MelGohCNA) May 25, 2021
After 23 years of accident-free operation, Tajuddin deeply regrets this incident as it has tarnished the LRT's reputation in the eyes of the public. He hopes that by moving forward and giving full cooperation and transparency, their reputation can be upheld again.
Transport Minister Datuk Seri Dr Wee Ka Siong, who arrived immediately at the scene to check on injured passengers, stated that a preliminary report from the Land Public Transport Agency will be received today.
The task force will submit another report in two weeks to identify the cause of the incident which saw the trains travelling at 20kph and 40kph respectively when they crashed.
Wee said the report will tell whether it was due to miscommunication, signal or human error.
Today, LRT commuters noticed a drastic increase in crowds due to the measures that are being taken in light of the accident. Some netizens describe the situation as being "packed like sardines" and noted that social distancing has been completely abandoned.
This is due to Prasarana's statement whereby service will operate with a train frequency of 10 minutes during peak hours and 30 minutes at other times, as well as a 50% capacity reduction, following the government's announcement on stricter measures in the implementation of the MCO 3.0.
The line's LRT service is expected to be fully restored within three days after the clean-up and repair work is completed.
Despite the current narrative and shock surrounding this crash, Malaysia's rail companies are not infallible and there have been many life-threatening accidents before.
Here is a recap of some of the most dangerous accidents in the past…
David Chelliah, KL Monorail, 2002
On August 16, 2002, journalist David Chelliah suffered from a fractured skull after a 14kg wheel of a KL Monorail coach loosened and dropped directly onto him during a test run. The journalist demanded RM5 million in damages from the designer and manufacturer of the monorail and he finally won the settlement 10 years later.
LRT, 2006
On October 27, 2006, an empty LRT coach manned by a lone operator overshot its track limits and broke through a concrete barrier, which left part of the train dangling dangerously 25 meters above the ground. No injuries were reported on this day.
LRT Kelana Jaya, 2016
On September 9, 2016, an LRT train on the Kelana Jaya line stopped abruptly somewhere between the Datuk Keramat and Damai stops, and left passengers stranded inside a packed train for 20 minutes. Passengers panicked as the power was abruptly shut off and the doors of the train had to be forced open by LRT staff. They then had to walk the rest of the way on elevated tracks to the next station.
Despite our tumultuous history with rail-accidents, the LRT Kelana Jaya collision has been deemed the worst rail-related accident. We wish the victims a speedy recovery and hope the authorities' investigations will reveal crucial details soon.
This is a developing story. Follow JUICE Malaysia on social media for more updates.