KJ Allows Importation & Use of Medical Marijuana with Compliance to The Law
Drug use and people who use drugs have become a topic of heated discussion during the pandemic due to the unrelenting effects of lockdowns and financial stress.
Time and time again, we see these individuals being punished instead of rehabilitated which has spearheaded a rally against Malaysia's war on drugs.
After a long and arduous battle by many Malaysians, health minister Khairy Jamaluddin has finally announced today that medicinal products containing cannabis or its derivatives can be imported and used in Malaysia as long as they comply with existing laws and have received the necessary approvals.
This news comes in light of Syed Saddiq's recent push in parliament to delve deeper into the legalisation of medical marijuana and hemp, stating that it's a billion dollar business and could become profitable for Malaysia.
The Muar MP had also formed a nine MP committee to study the legalisation of the plant as a further push.
Circling back to Khairy, in a parliamentary reply to Syed Saddiq, the minister stated that according to the laws regulating cannabis in Malaysia, which are the Dangerous Drugs Act 1952, the Poisons Act 1952 and the Sale of Drugs Act 1952, it does not prohibit its medicinal use.
He added that if parties provided sufficient scientific evidence to support the product's usage, they could apply to register cannabis products with the Drug Control Authority to be evaluated and approved for marketing in Malaysia.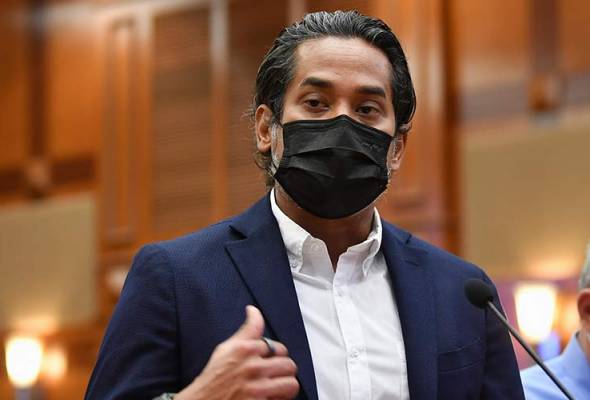 He said in a statement, "The sale or retail supply for the medical treatment of particular patients must be made by a medical practitioner registered under the Medical Act 1971, or a registered pharmacist with a Type A licence to individuals with prescriptions issued by registered medical practitioners."
Syed Saddiq has took to Twitter to express how impressed he is with KJ's team and their lengthy response.
Read it in full below:
I am really impressed with the answer given by YBM @Khairykj & his team at MoH.

Data & science driven decision making process.

1) Medical cannabis is allowed when preconditions are met.

2) If can be proven via science, can be registered.

3) Gov will fascilitate.

Kudos. pic.twitter.com/xdplwfjyAs

— Syed Saddiq (@SyedSaddiq) November 9, 2021
With this news, it brings forth the inevitable question: Will all inmates imprisoned for the distribution and use of medical marijuana be freed?
JUICE has been a long time follower of the news regarding Dr. G, who was imprisoned and is awaiting a death sentence for distributing cannabis to his patients suffering from leukemia and epilepsy. 
We also reported on the new of a 29-year-old delivery man who broke down in court after he was sentenced to death for trafficking cannabis under a law that hasn't been revised since 1983.
Since the plant might be available for market use in the future with approval, we hope that this finally puts an end to Dr. G's interminable legal battle as well as free all who were put in prison for the same reasons.