5 Types of Movies that'll get you into the CNY Spirit even if you're not feeling it
It's that time of year again. The lanterns are out and the town has been painted red. But sometimes you forget, you know.
Although the lion dancers are ready to pounce and the mandarin oranges are out for a discounted price, sometimes, you just forget about traditions and that feeling of joy when celebrating a festive moment with your family, like you did as a kid. No worries about anything besides how many Kung Fu Films and CNY cookies you could cram in.
To get into the mood again when you're not feeling it, here are 5 types of movies you should watch…
1 – Wong Kar Wai's In The Mood for Love
Love. It's a messy thing. And this movie could be a genre by itself.
2 – Rowdy Kung Fu Movies
Maybe In The Mood… is not your thing–too artsy la! You want something with more action. Something with ass kicking.
Every single one of us was brought up Kung Fu films. Find your favourite film and re-watch it. If not go watch some of the old classics. Bruce Lee is dope. But the master is always wiser. I recommend the Ip Man trilogy. It is only one of the best Kung Fu films of recent times.
3 – An epic tale of a Chinese Empire
So you're a history buff who knows the mythology of Motherland China like the back of your hand? Here's our pick and a vid on why it's GOAT for Chinese period movies.
4 – Stephen Chow Movies
LOL with the Master of Comedy…
whether it's football…
or hustling…
or cooking…
Stephen Chow always got the funny bones. If you're a fan of both period dramas and comedy, then checkout Chow in the 2-part epic A Chinese Odyssey (1995).
There's also a variety of lesser known Stephen Chow content on YouTube like this one:
5 – Jackie Chan Movies
If you still can't find a right movie to watch by now – then go with Jackie. You can never go wrong with Jackie.
Performing his own stunts–some of which death defying–you can't deny there is at least one Jackie Chan movie you've grown up with. Whether you learnt to drink like a Drunken Master or listened to his police stories or maybe just his adventures in the West, no one can deny his amazing talent in fighting as well as comedic scenes.
Watch any or all of these and I guarantee you'll be in the right mood to light up some Happy Boom and collect Ang Pau.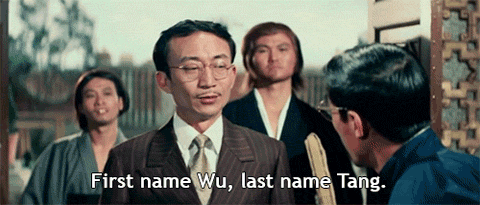 2018 is the Year of the DAWGS!
For those on the highways – remember to have a safe drive back to your hometown this CNY.