PHOTOS: 150 Cats Rescued by Police From Being Slaughtered & Served At Restaurants
While the phrase, "Don't yuck my yum" is popular amongst foodies, most people would draw the line at eating cute household pets.
Sure, cats can be rascals but that doesn't mean you should eat them when they misbehave, yet in eastern China, cats can be found not only roaming the streets but also cooked in various dishes and served in restaurants.
Recently, 150 cats were bound for slaughterhouses before they were thankfully rescued by police.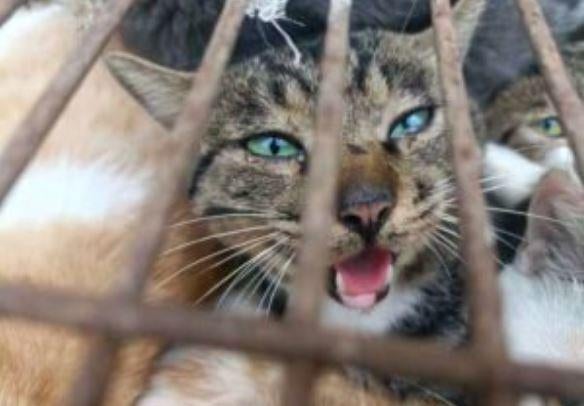 They were found in crammed, rusty cages in Jinan of Shandong province, Humane Society International (HSI) said in a statement on Tuesday (30 August)
A gang had lured the cats into the cages by placing sparrows as bait and using a remote control to shut the traps as soon as each cat entered.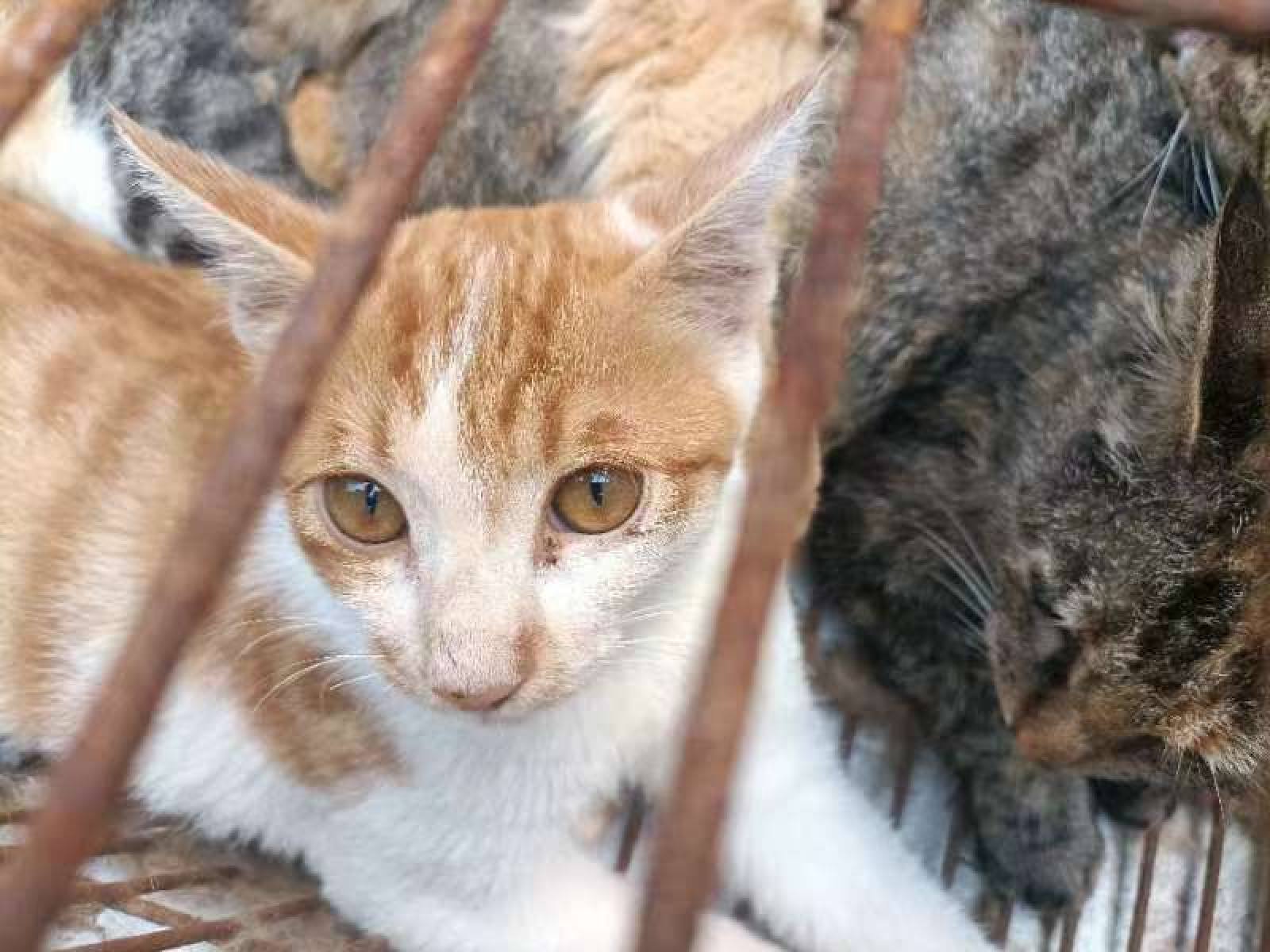 "It was shocking to see the state they were in, many of them emaciated and crying out," an activist, who only offered their last name Huang, said in a statement to HSI.
Most of the cats were believed to be domesticated and sent to local animal shelters for adoption, which makes it even more tragic if they were to meet their fate at the hands of restauranteurs.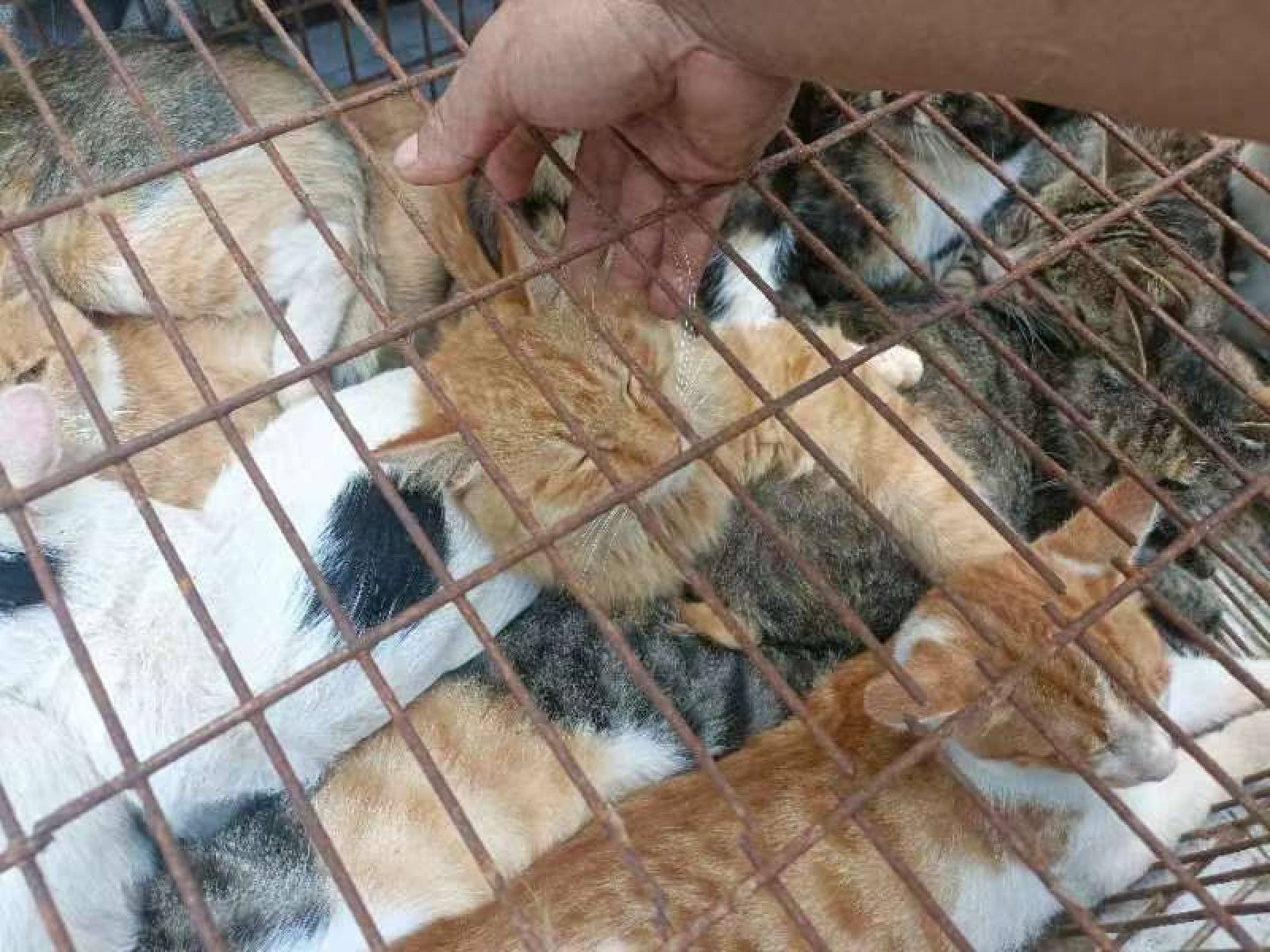 Amongst other animals that were rescued included the 31 sparrows, which is a protected species in China. They were promptly released back into the wild.
China currently has no animal cruelty prevention laws but suspects could face penalties for hunting birds, property theft and for violation of animal epidemic prevention rules.
While it may be abnormal here to consume cats and dogs, in China, there is a dog meat festival whereby live canines and felines are sold for eating.
This tradition dates back to thousands of years.
It's not as popular today since pet ownership has inclined in place of the decline of pet consumption.
Additionally, the Covid-19 outbreak appears to have further reduced the appetite for cat and dog meat, after the disease was linked to a market in the central city of Wuhan selling live animals for food.