WATCH: Landslide at Pasir Mas, Kelantan Uproots Homes of Over 50 Villagers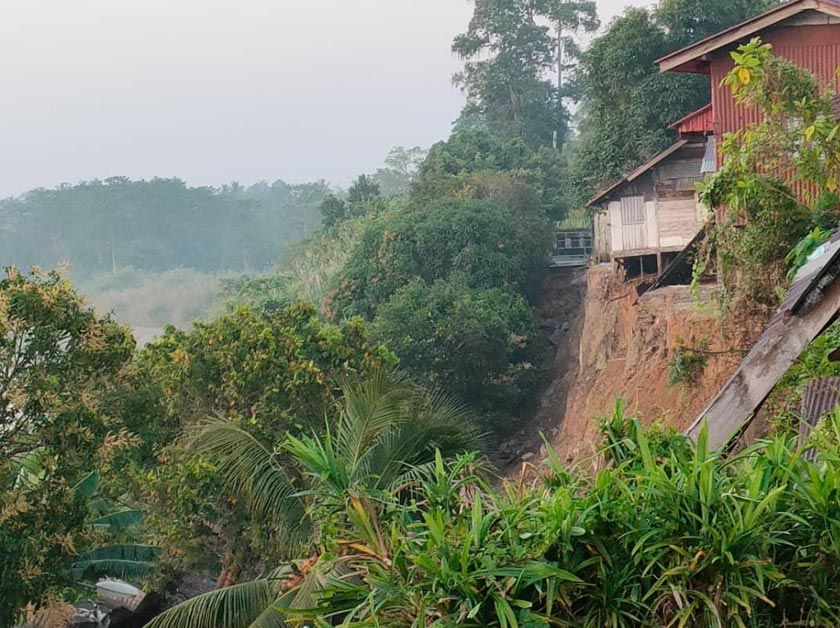 Landslides have been occurring more often recently due to the downpour that has persisted all through January 2021 until early February.
The climate change issue has been speculated to be related to excessive deforestation.
Recently, another serious landslide occurred at Pasir Mas in Kelantan, uprooting the homes of over 50 locals from 15 different families. Thankfully none were injured or killed.
Take a look:
Kejadian tanah runtuh di Pasir Mas. Sukarelawan tf Pasir Mas bagi tahu jalan dalam bandar agak jem sikit. Doakan semoga segala2nya di permudahkan untuk yg terlibat dalam kejadian tanah runtuh di tepi benteng dekat dengan bandar Pasir Mas. pic.twitter.com/Rqty8ZIJoo

— Kelateku 🇲🇾 (@NegeriKelantan) February 17, 2021
The landslide was said to have happened between 2:30am to 6:30am today (February 17). The incident was so drastic that it affected a 500-metre radius, including the 200-metres where the landslide occurred.
As a means to provide shelter for the uprooted locals, the state assembly in Pengkalan Pasir has opened a nearby badminton hall in order to fit them. The hall is said to accommodate up to 80 people. If more locals were to be displaced, the committee will open a school hall as a temporary shelter for them.
The cause of this landslide is said to be the flooding of the Sungai Kelantan river bank.