Too Much Sexiness, Not Enough Riddles: M'sians Give Their Honest Thoughts On 'The Batman'
Masked vigilante, Batman is the prized possession of the DC universe so the latest The Batman film has been getting all the hype recently, globally and locally.
With Robert Pattinson stepping out of his sparkly vampire role and into a tormented superhero, audiences were excited to see how the former Edward Cullen would transform into an adult Bruce Wayne even if they both have the same angst.
Currently showing in cinemas, JUICE got to speak to a few Malaysians and gather their thoughts – critical and hilarious – on the new critically-acclaimed addition to the Batman franchise.
Here are their reviews…
Batman is the best teka-teki solver in Gotham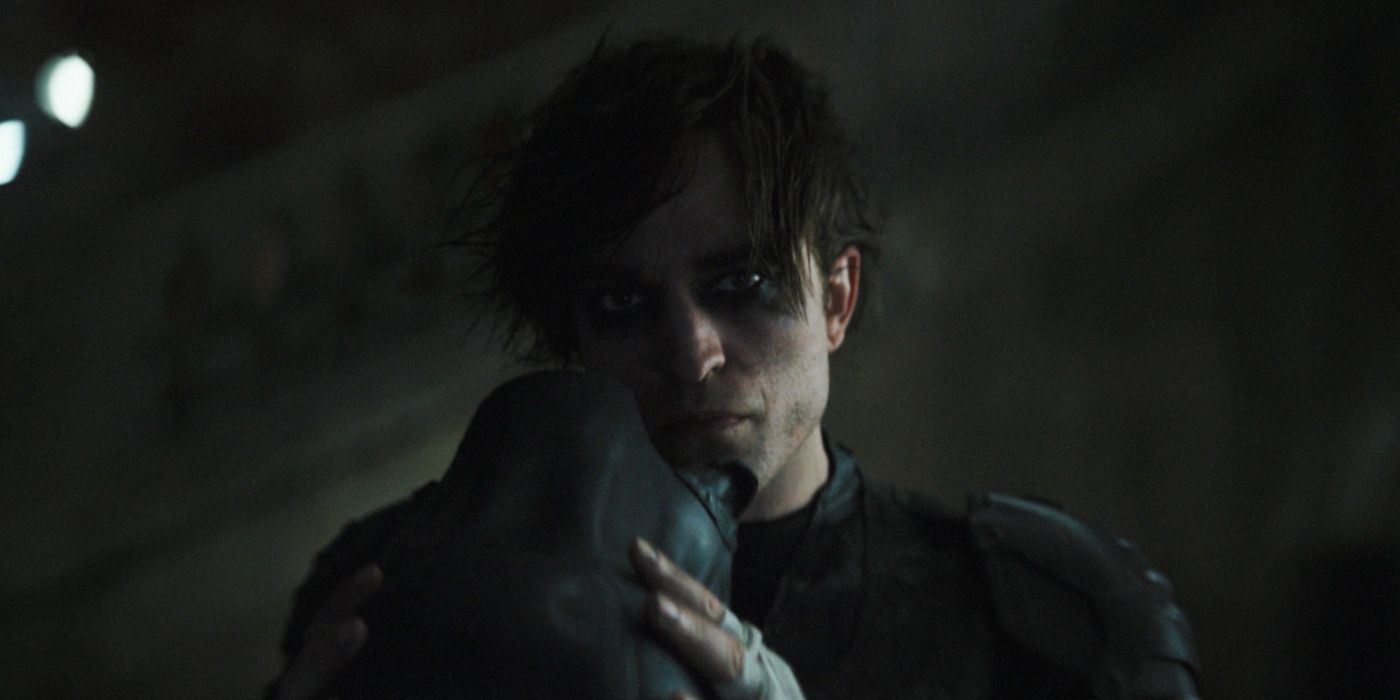 In The Batman, Bruce Wayne goes head-to-head with villain, The Riddler played by Paul Dano, so naturally some detective work and puzzle-solving is needed to crack the case.
According to Twitter user @ahmadhisan, "Batman would do well on game nights. Just don't invite him to play Cluedo."
So, essentially if you're interested in a murder-mystery starring Batman, you'd love the new instalment.
The Batman feels like Joker where incels reign supreme through their reddit posts, chugging through their 5th Gatorade bottle
Twitter user @cipaptesco feels like The Batman actually has a lot of similarities to Malaysia, even likening Gotham to Ampang.
According to them, "The movie discusses corruption that happens in Gotham which, of course, feels close to home. Gotham also now feels more like Ampang. Just dark, gloomy, filled with rats and you can probably get shot going to the nearest KK Mart."
Apparently, The Riddler is kind of like an influencer since he "makes Bigo live sessions to brainwash people to do terrorist acts." Yikes…
Filled to the brim with easter eggs, incels and sexy Catwoman scenes brought to you by Zoe Kravitz, this movie is great for comic fans since the characters feel familiar and "just right."
If you took away Batman and replaced it with Saiful Apek, it will still be a damn good film
The Batman is apparently such a great film that Twitter user @HhPixels calls it a contender for his personal "Top 3 Batman movies of all time."
The highlights for him were definitely the interactions between Batman/Catwoman & Batman/Gordon but obviously, having Zoe Kravitz as Catwoman was the cherry on top of the sundae.
He loves it so much that even if Rob Pat was replaced with Saiful Apek, it would still be an enjoyable watch.
The Riddler is so demented, so hot
While the name Paul Dano very rarely comes before the adjectives 'hot' and 'demented', Twitter user @AymirReloaded begs to differ.
In fact, he loves The Riddler's sick and twisted games such as using kindergarten puzzles and making loud statements at a church during a funeral. To him, the villain definitely stole the show.
As for Selina Kyle aka Catwoman, he doesn't really understand why she was even in the movie.
According to him, "In the beginning she kinda had a motive but then throughout the movie, she became less and less invested in trying to solve what she had sought out to do, like it was all about Batman this Batman that, kiss kiss all night."
Overall, he enjoyed the film but the 3-hour runtime was just too much for his petite bladder. In his words, "Mama, my bladder is going to flood out just like the people of Gotham."
Batman is a real human, not just an orang kaya playboi
Sometimes it can be hard to sympathise with a billionaire with a sick Batmobile but with Robert Pattinson's current portrayal of the character, Twitter user @sitidangerr believes that he's much more than just a rich playboy.
Audiences are able to sympathise with him and his issues without forgetting that he is the Batman.
Other than her awe at Rob Pat, she also enjoys the cinematography, the twists and turns of the narrative and of course – Zoe Kravitz as Catwoman. Wow, she's really popular!
She defends the film's 3-hour runtime and believes that while the script can get corny at times, it's still worth the watch!
While all of the reviews above are hilarious, let's get critical for a moment…
The general consensus is that The Batman is an excellent film and definitely worth the watch.
For Twitter user @harythilmy The Batman is the best-looking superhero movie he's ever seen due to its darkness and grit – a stark contrast from the loud and upbeat MCU films.
Although the combat scenes are kept to a minimum, the film makes up for it with its maturity and he even went on to call it a "masterpiece."
The film isn't just angst though, for there are funny moments that pierce through the darkness. According to Twitter user @khaleesinadya, "Battinson is great and kinda funny," even if it might not be intentional.
Another praise for Pattinson comes from Twitter user @lasanyer who sees his portrayal as "a perfect performance of a creepy, lifeless Bruce Wayne who's bad at interacting with people because he spends his nights beating criminals to a pulp."
But out of all the positive reviews, maybe the realest of them all comes from Twitter user @beforeyeezus_ who thinks that the movie just had too much j*cking off and not enough riddles. Oh well…
There you have it folks – a not so generic summarisation of reviews for The Batman. 
If you decide to catch it in theaters, do let us know what you think!