The Saga Of Najib's Hospitalisation, 1MDB Trial Delays & Yana's Cries For "Proper Medical Care"
News recently broke out the convicted ex-prime minister Najib Razak had been going through some health issues, namely with stomach ulcers as revealed by his daughter on 6 September.
At first, it was used as his reasoning to file for a royal pardon from his 12 year sentence. But now it seems that things have taken a more serious toll.
On 9 September, Najib Razak was admitted to Hospital Kuala Lumpur (HKL) as an elective, non-emergency case to ensure that his health was at "a good and optimum" level.
In a statement, Health director-general Dr Noor Hisham Abdullah said that checks and tests conducted on Najib were done by senior experts who were the heads of clinical services in their respective fields.
"The results of the tests were announced during these conferences in accordance with professional medical practices."
He also added that Najib had been in good health prior to his discharge.
"The medication prescribed to him at the time of his admission was also of the same type and included in the health ministry's medication list."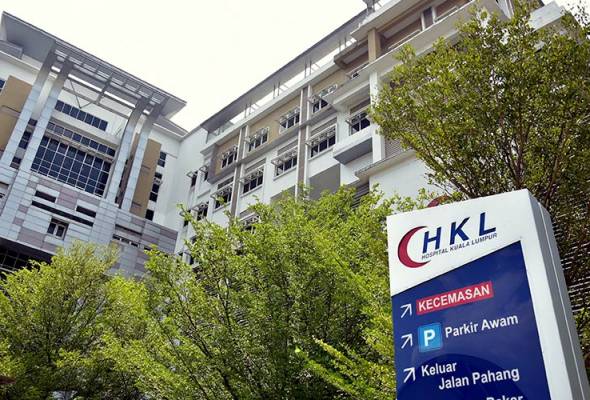 Yesterday, the 1MDB trial was delayed because the court was informed that Najib needed immediate medical attention for his high blood pressure, a side effect from the medication he was prescribed.
Prior to the delay, there was talk from his daughter Yana Najib and senior deputy public prosecutor Gopal Sri Ram saying that the former PM was in "quite bad condition." Yana even went as far as to plead to the public for her father to receive proper medical care and observation.
The defence council today in court said, "definitely today is off, Yang Arif. Definitely he cannot come, and I think certainly tomorrow as well" – thus, putting the trial on hold yet again.
Prosecutors and defence lawyers are expected to be present at court tomorrow for a mention to reassess the case.
According to one of the defence lawyers, Najib would be transferred to the National Health Institute (IJN), but Health Minister Khairy Jamaluddin rebuts this by saying that all convicted prisoners are to be treated in HKL.
"Prisoners are referred to the government hospital and for Najib's case, the Health DG, Tan Sri Dr Noor Hisham Abdullah decided to send him to HKL."
Yana Najib also took to Instagram to give her side of the story that doesn't exactly line up with the public statement given out by Kementerian Kesihatan Malaysia (KKM). But you can make that comparison for yourself.
Najib faces four charges in the 1MDB trial for using his position to obtain bribes totalling RM2.3 billion from the state investment fund and 21 charges of money laundering involving the same amount.
In the meantime, check out these photoshopped memes made by @Dafrosty of Najib in popular prison movies!