Syed Saddiq Charged with Criminal Breach of Trust, Faces Up To 10 Years Imprisonment If Found Guilty
Ex-Youth Minister cum current Muar MP, Syed Saddiq, 28, was charged today (July 22) with misappropriating RM1 million of funds from PM Muhyiddin Yassin's Parti Pribumi Bersatu Malaysia.
He was charged with two counts of criminal breach of trust.
He allegedly withdrew party funds in the form of a cheque without the approval of the party's central committee while he was serving as a youth chief for PM Muhyiddin's party in March last year.
Syed Saddiq pleaded not guilty to both charges and requested a trial. If found guilty, he could face up to 10 years in prison, caning and also a fine.
He posted a video on Twitter explaining the situation and rejecting any future ties with Perikatan Nasional (PN).
Berani kerana benar.

It is in moments like this that i am reminded why i joined Politics.

Truth will always prevail.

Saya lebih rela masuk mahkamah dari masuk Perikatan Nasional.

Bring it on!

Jumpa di Mahkamah KL esok 8pagi & Live FB/insta 8PM untuk pendedahan saya.#Lawan pic.twitter.com/sinWaupIOp

— Syed Saddiq (@SyedSaddiq) July 21, 2021
Syed Saddiq is currently the head of his own party, Muda, which he established as a youth-centric multiracial party after turning down ex-PM Tun Mahathir Mohamad's invitation to join his Bumiputera-centric Pejuang party.
Reports yesterday (21 July) stated that Syed Saddiq may also face a money laundering charge in Johor, where he currently serves as MP for Muar.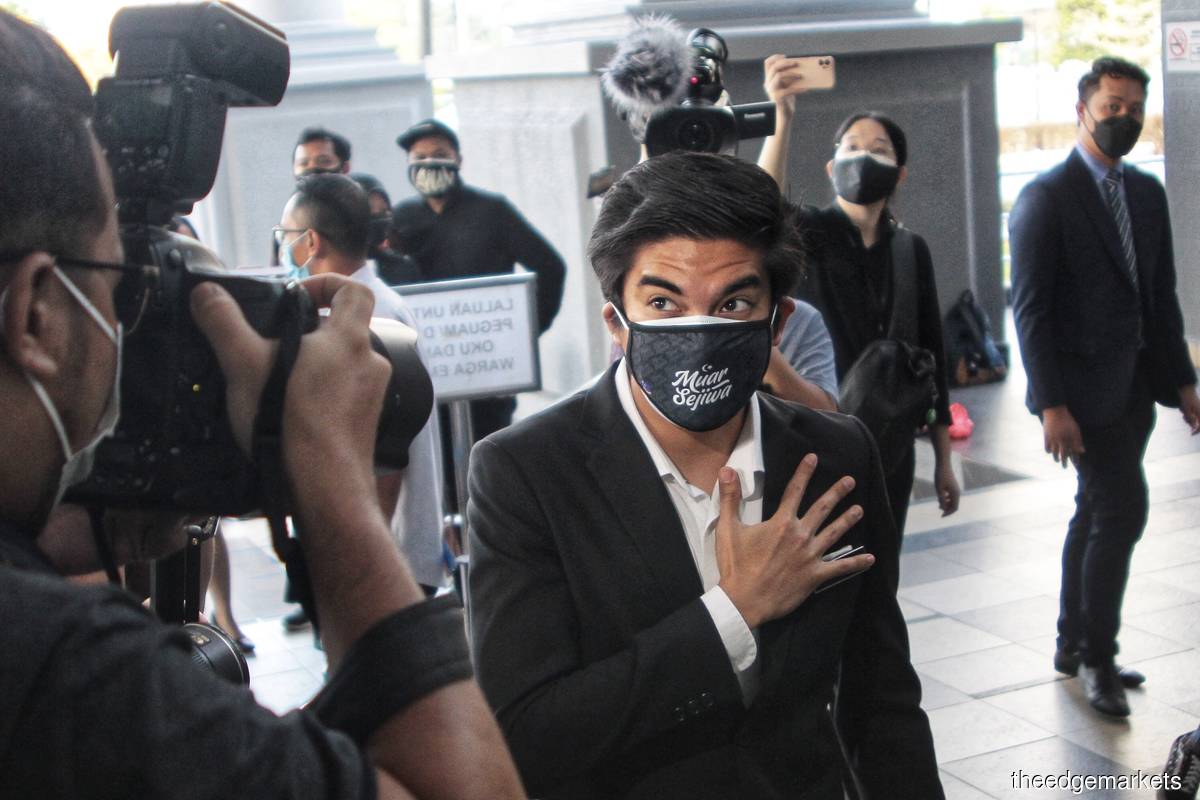 In response to the allegations and charges against him, Syed Saddiq stated that it is all a politically-motivated attempt to obtain his support for PM Muhyiddin's Perikatan Nasional (PN) administration ahead of Parliament reconvening next week.
In relation to the money, late March last year, Syed Saddiq lodged a police report over a sum of RM250,000 that allegedly went missing from a safe at his house but he claimed the money belonged to him and his family, not Bersatu.
Syed Saddiq is the second ex-minister from the PH administration to be charged with corruption since PM Muhyiddin's PN administration took power last year.