Policeman Donates Medicine & Gift Baskets To Woman Caught Stealing For Her Sick Children
While stealing is a crime, punishing an impoverished mother who stole medicine and food for her sick children at home is also unethical.
These were the words of Petaling Jaya OCPD, Nik Ezanee Mohd Faisal, who you may remember from a previous heartwarming story JUICE covered of him tracking down the woman who used to help him when he was a young boy, to repay her kindness.
It seems like Nik Ezanee has more than enough kindness to go around, for he was the one who sensed something was awry when a mother was caught shoplifting at a market.
The items she stole were pandan cakes, sausages and Kool Fever patches.
Following his intuition, he set up a meeting with the mother in order to find out why she did it. According to him,
"I felt the need to see her. I believed she might be going through something, for she wouldn't have done it otherwise."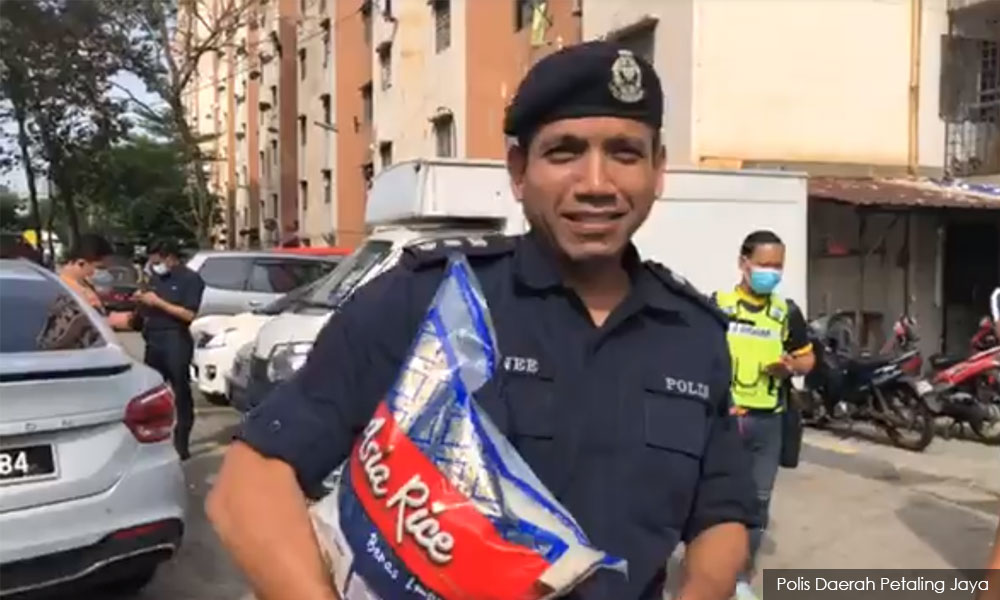 Recruiting a few other officers, Nik Ezanee led the force to a low-cost apartment building where the mother and her children resided. They didn't come empty-handed for they brought along sacks of rice as well as a few gift baskets containing items the family might need.
He also made sure to add in more Kool Fever in the gift baskets.
Watch the video below:
After the visit, Nik Ezanee discovered that the husband of the suspect worked as an elevator technician, but ever since the pandemic happened, he had lost his job.
As a final note, the officer advised the woman to stay away from committing crimes and that should she need any further assistance, she's always welcomed at the police station.