Irresponsible Pet Owner Abandons Two Pigs Without Food & Water After Moving Out
Recently, the number of abandoned animals has been skyrocketing and it is showing a clear lack of responsibility in pet owners.
Only a few days ago, JUICE reported on a lone dog waiting for its owner to return which pulled on the heartstrings of many netizens who watched the tearjerking video.
Now, it has been reported that two pigs have been abandoned by its owners and left to starve and fend for themselves.
The pigs were found at a terrace house in Tasek Mutiara by neighbours who were shocked to see the animals without any food.
A neighbour, who wants to be known as only Ima, said that the pigs had been there since June and was only discovered in September.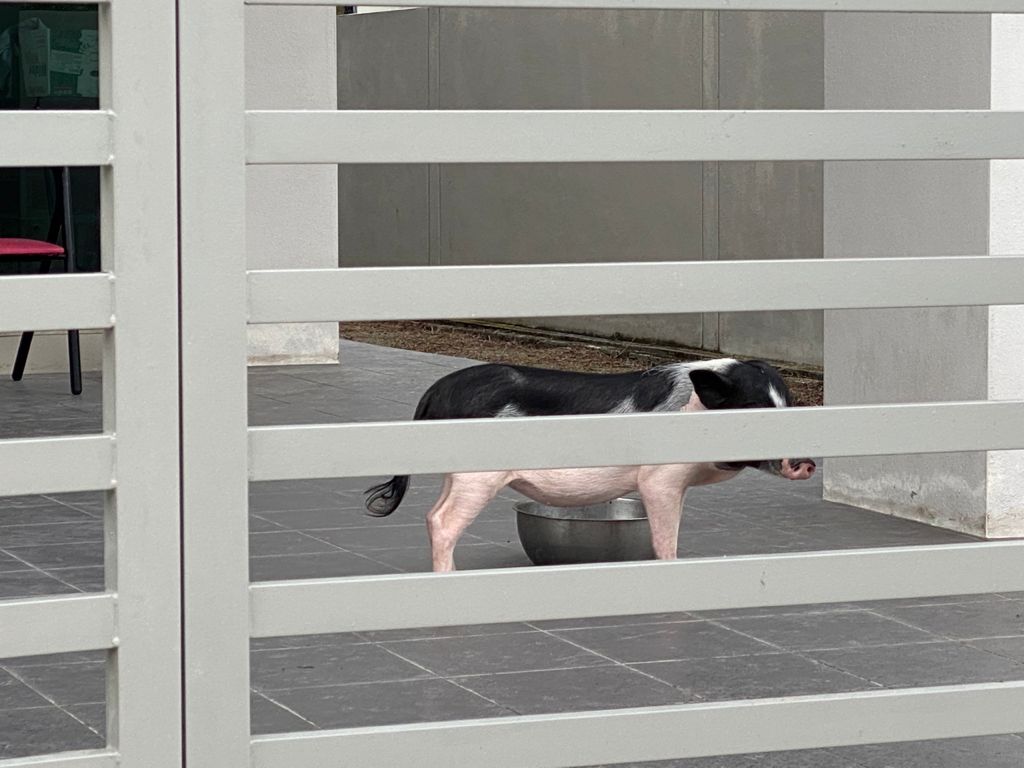 Pigs are not as well-accepted as cats or even dogs, especially in a neighbourhood that houses people of the Muslim faith.
Despite that, neighbours have been feeding the pigs regularly out of sympathy.
Reports have been made to authorities but it seems like it hasn't been taken seriously since the pigs are still there and the owners have yet to be contacted.
However, Majlis Bandaraya Seberang Perai (MBSP) has stepped up and issued a fine to the owners, stating that the owner has three days to remove the pigs from the residence.
If the owner does not comply, MBSP will find a new home for the pigs instead.