INTERVIEW: M'sian Animated Film, Walinong Sari's, Writer & Voice Actor Spill On Their Experiences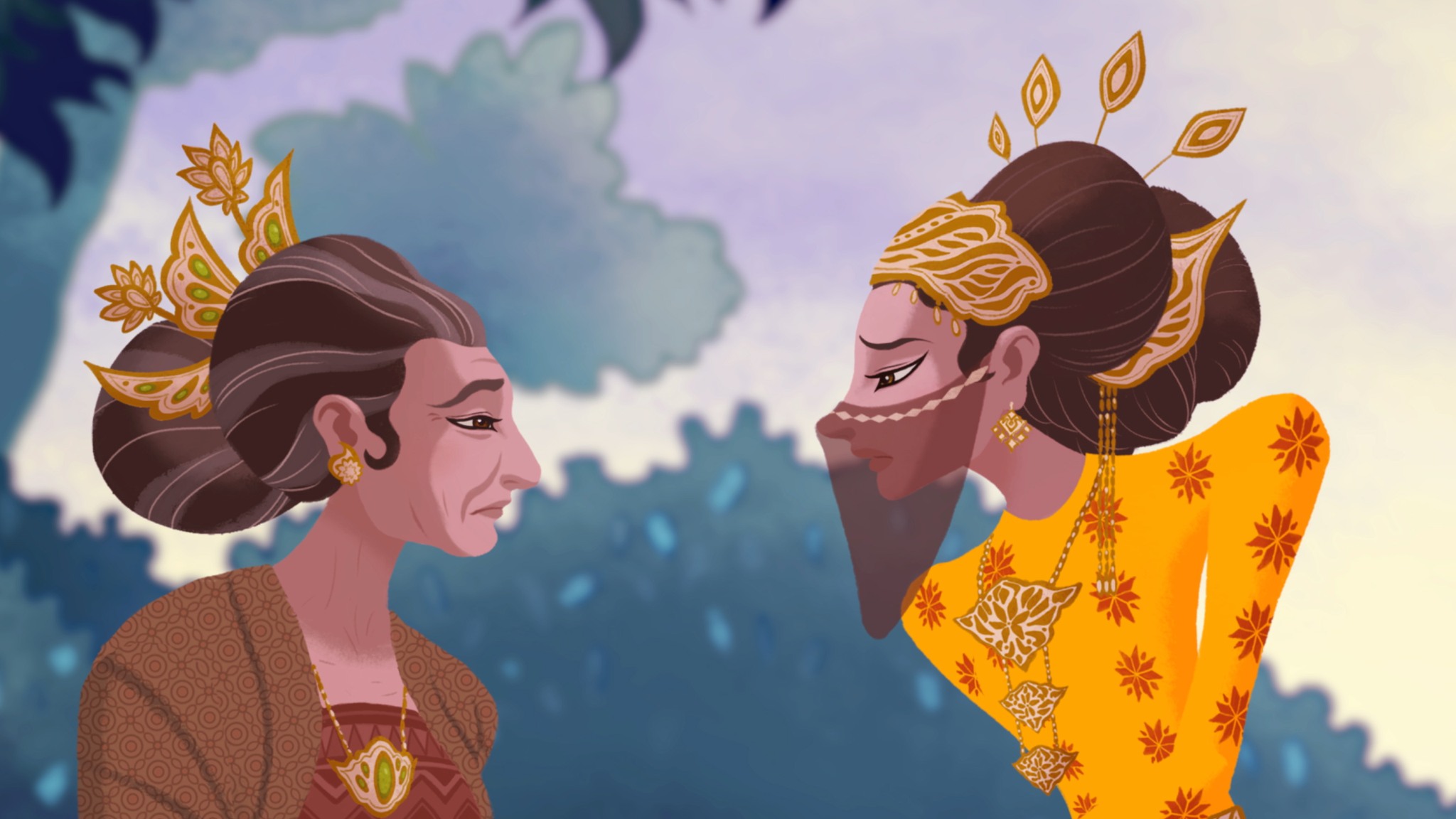 Malaysia is abundant with folklores and while some of them may seem archaic and tone-deaf in today's society (re: the colourism of Dayang Senandong), others actually have solid core values and lessons that parallel the state of the world today.
In this case, Walinong Sari is seeing its resurrection take place in the form of a new critically-acclaimed and highly-praised animated short film of the same name.
With a stacked cast, impressive visuals and an award-winning soundtrack, Walinong Sari is quickly becoming the talk of the town.
While a trailer has yet to be released, the buzz is enough to intrigue us at JUICE which is why we decided to reach out to Honey Ahmad, the scriptwriter, as well as Tony Eusoff, an actor who plays one of the characters in the story.
But before we dive into how this adaptation of Walinong Sari distinguishes itself from the source material, we need to be familiar with the source material itself.
What is Walinong Sari?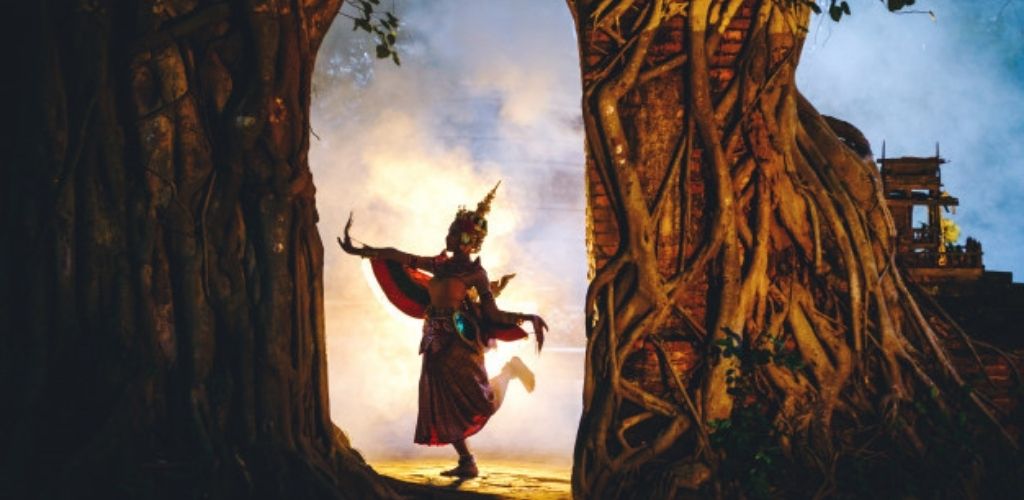 I'll admit that I was not familiar with this folklore until I heard news about the film adaptation, so I would assume that there would be other people out there as well who need some cultural schooling.
Essentially, this Pahang folklore follows a kick-ass princess by the name of Walinong Sari.
Known as extremely beautiful (so beautiful that you could faint upon looking at her apparently), independent and a master at silat, this princess was clearly sought after by many suitors in Inderapura yet none of them felt acceptable for such a strong and striking beauty.
While this rang true to most of the commoners, a celestial king by the name of Raja Mambang Segara was intrigued and decided to meet the princess himself.
Disguised as an ugly man, he descended onto Earth to challenge the princess to a duel – knowing that she has so far been an undisputed master at silat.
But when they met, the princess was covered in a veil to hide her beauty, so in a way, both of them were concealing their true identities.
Since the duo were such great warriors, the duel lasted for three days and three nights and it seemed as if there would be no champion until Walinong Sari's veil slipped and revealed her face.
Stunned by her impeccable beauty, the king fainted. Oh how helpless men can be at the sight of a beautiful woman… 
When the servants washed him, the king's true appearance was revealed as well and the princess immediately fell in love.
Despite the mutual attraction, their romance was doomed as soon as it began when Raja Mambang Segara's father heard about his son's defeat and decided that no celestial being should falter to a mere mortal.
He then sent bolts of thunder and lightning to Inderapura as punishment but by the time the storm passed, the handsome king was already gone.
The princess soon found out about her mysterious duel adversary's true identity and decided to leave her palace in search for him.
She was never seen again.
Now that we've familiarised ourselves with the folklore, let's see what the scriptwriter has to say about her experience working on this new adaptation of Walinong Sari.
View this post on Instagram
What drew you to the story of Walinong Sari amidst the presence of other folklores?
I have always been a fan of mythology and folktales, and I am a voracious reader. I have a book podcast called Two Book Nerds Talking and recently have noticed an uptrend in retellings and reimaginings of fairytales and myths, especially with a feminine POV.
I've always thought we have so many stories and only a few are known. When I picked up Ninot Aziz's book Lipur Lara Nusantara, Walinong Sari was the first story (Ninot is from Pahang) and I thought wow, a warrior princess, how did I not know of her?
Her story had so many elements I liked, the push and pull of her own desires with her responsibilities, her relationship with her father and then, this need to find someone who really sees her. I felt there was a lot here to unpack and the journey down Sungai Pahang on a Balai Gambang also appealed to me because we were able to really showcase local flora and fauna.
Also the fact that there is a Raja Laksmana Petir in this. Like our own Zeus! Too cool to not explore.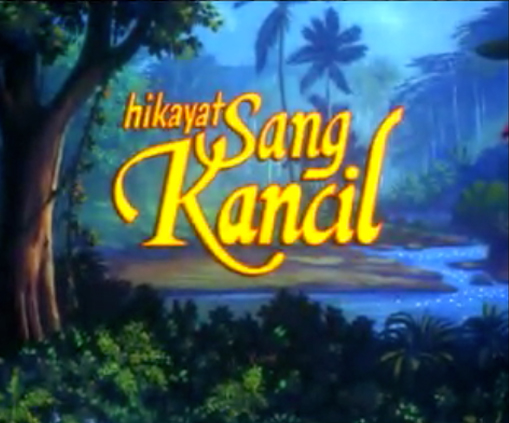 When did you first hear about the folklore? Was it something you grew up with or did you happen to chance upon it later on?
I never really knew the tale of Walinong Sari.
I grew up with tales of Sang Kancil (we paid homage to Hassan Mutalib's 80s Hikayat Sang Kancil in this movie) and Pak Pandir and other tales like Badang and Batu Belah Batu Bertangkup. Strangely enough, I did not read many Nusantara princess stories when I was small.
So even though I have heard of Walinong Sari being a Puteri Pahang, I only knew the full story when I read Ninot's book.
Are there any significant parallels that can be drawn from Walinong Sari's traditional tale to the stories of female independence, empowerment and search for love of modern women in today's society?
Where do I start?
There's a lot to navigate today being a woman in the 21st century. I think the older you get, you will hopefully get a better sense of yourself. But at the age that Walinong Sari was which was the cusp of adulthood, to her the world seemed so exciting but she also thought she knew everything.
As a character, she is still searching for her purpose in life and wants to break free from palace restrictions and expectations.
In many ways she is privileged, just like a lot of us are today with access to education and careers but there are also things that have been laid out for her (marriage, providing an heir, ensuring the longevity of her kingdom). And no matter how progressive your upbringing is, these are things we all have to figure out at some point, whether to get married or how to juggle motherhood and work, and most importantly what fulfils us as human beings.
I think in love, it's trickier too. We want partners who can see the real us but dating is a minefield out there.
So many of us hide behind personas especially on social media, that it's hard to remain incognito now. Walinong Sari as a princess faces that too.
Everyone thinks they know her or has a perception of her and that is why she veils herself or does not introduce herself straight away as a princess when she travels. The ability to just fall in love naturally without already having preconceived expectations is such a luxury.
Since the film focuses on not only the romantic aspects of the source material, what other elements did you find were lacking in adaptations of folklores that involve the "forbidden love" trope?
This is quite a broad question but I think with a lot more adaptations today and feminist retellings, a lot of writers, filmmakers and artists are filling in the blanks so to speak. Everyone loves a forbidden love story but it's the whys and the hows that make a story even told a thousand times fresh.
My issue is not with the trope but in laziness, I guess of telling it. We are so spoilt now in the golden age of TV that a lot of people are now well versed in things like motivations or 'earning the ending'. So we also have to step up as storytellers and tell a satisfying story.
Think of the many ways people have retold a tale like Little Red Riding Hood. The thing about myths and folk tales is that details are vague. Firstly, I think it's because most of these stories are passed down via oral traditions. On paper, they just do the bare minimum but with a Penglipur Lara- the story comes alive. Also, the vagueness allows us to fill in the details and see ourselves as the protagonist. But I digress.
I remember something Ninot said during one of the talks we had, that we have to own our stories and that means taking those stories and bringing our own imaginations to them. That is how they endure.
How did you navigate the nuances of the father-daughter relationship element that you have said to be the "beating heart" of the story?
Like I was saying, the details in a lot of our folktales are often quite loose. It's the spaces in between the story that fascinates me the most.
The original tale was about a girl who was educated by the best in the land and trained in combat. There was always only a mention of a father so I felt that she was the only heir and that he raised her largely on his own while also ruling a kingdom. What kind of king would raise such a daughter and what would his hopes and dreams be for her?
So to me, I felt that much of the story is about a parent letting go of a child.
You have raised this human being to be the best version of themselves, and at some point, you have to let them go. This felt very real to me and bittersweet. By allowing Walinong Sari to follow her heart, he also knew that he might never see her again and had faith that she will be okay.
I recently lost my own father and rewatching this again really hit home for me how much we take for granted things are seemed to be a given in life.
As a writer, did you draw inspiration from other stories while writing Walinong Sari? If so, which ones?
Oh so many.
Some feminist retellings that I have loved were books like Madeline Miller's Circe and Genevieve Gornichec's The Witch's Heart where you follow the story of Loki's wife. Locally I drew inspiration from Penglipur Lara's of old that used to go from village to village telling stories.
This is why Walinong Sari is heavily narrated so that it gives you the feel of someone telling you a story. We lucked out by getting Fatimah Abu Bakar as our Penglipur Lara (we lucked out with all the cast actually), but Kak Fati would be exactly the kind of performer I would brave floods and haunted forests to get to the theatre to hear her spin a yarn.
Keeping it lighthearted, if Walinong Sari were a woman in today's internet-driven society, what would her dating app profile look like?
A girl who loves books and martial arts is looking for a sparring partner in the ring and outside. Appreciates sharp weapons and sharper wit. Loves puzzles and the outdoors. If you like to try your luck, come find me at the outdoor arena on weekends. Bring your own keris.
Not only did we score an interview with Honey Ahmad, but we also had a brief chat with Tony Eusoff who played Raja Laksamana Petir in the animated short film. Here's what he had to say about his experience…
How did you feel when you were casted as Raja Laksamana Petir and how familiar were you with the source material?
About a year ago, Gavin (director) and Honey (writer) approached me for the project.
When I was briefed I was both excited and confused as to why I only had one line in the film. But hey, it was a project with longtime friends AND it was still MCO season so anything to get out of the house really. The fact that mine was the majestic one-liner character was just icing on the cake.
However prior to being on board I was completely unaware of this lore. I clearly need to read more.
What was your experience in the studio working with such a talented cast?
We all know each other so the chemistry was a given. Some of us go way back so it was literally a bunch of friends working together.
This was however my first time meeting and working with Eugene Foo, the animation director. Discussions with him and watching his team work on the art was pretty amazing.
Were there any specific methods/techniques that you used to embody the character or is regality second nature to you?
I shall take that as a compliment.
I was just trying to channel mythical characters like King Triton (The Little Mermaid). Not a lot of method I can do with just the one line, right?
After working on this project, Walinong Sari will surely hold a special place in your heart but are there any other folklores that you are excited to see adapted into film?
To be honest I really should read up more on local folklores.
Walinong Sari is a story that should be explored and exploited further I think. I hope this is just the beginning to a larger saga, a precursor for more animations to come. So many stories are still left untold, and so many need to be retold. Animation may just be our best export.
We're so exotic we don't even realise it. If we don't invest in our own legends, somebody else will. But it would be nice if we told our story ourselves.
To keep up with the award-winning animated film, follow them on Facebook.