CHAT: Pop Dreamboy, Dameer on Moving To Malaysia, Working With Yuna & Bengali Culture
Unencumbered by the dreariness of age and the looming pandemic, young and hopeful Dhaka-born dreamboy, Dameer released an electrifying single titled, 'Believe' that details the somber downfalls of a relationship, yet intertwines it with an upbeat tune that will get you dancing.
Opening with catchy synths before crescendoing into an assemblage of jazzy guitar riffs, pulsing drums and the singer's signature laid-back vocals, 'Believe' is a song meant for those still vibrating from the excitement of untapped youth.
With that, JUICE asked Dameer to dish the secrets behind writing the song as well as conceptualising the Wong Kar Wai-inspired music video that was shot by Malaysian director, Adam Sinclair.
In our chat, the endlessly charming singer also revealed his experience working with Yuna as well as his time as a hopeless romantic in a pandemic-ridden Malaysia.
Before we jump into the interview, tell us about how you've been and about any new artists that you have discovered while in lockdown.
Thanks for asking! 2020 was a crazy year for me. I graduated from high school, I spearheaded a Bangladeshi youth initiative called The Horizon Sessions (check it out if you want, I'm super proud of it!), and enrolled in university in Canada. I am lucky to have had a pretty amazing 2020. Of course there were innumerable amounts of bad days, the downs were hauntingly bad, but the ups were some of the biggest of my life.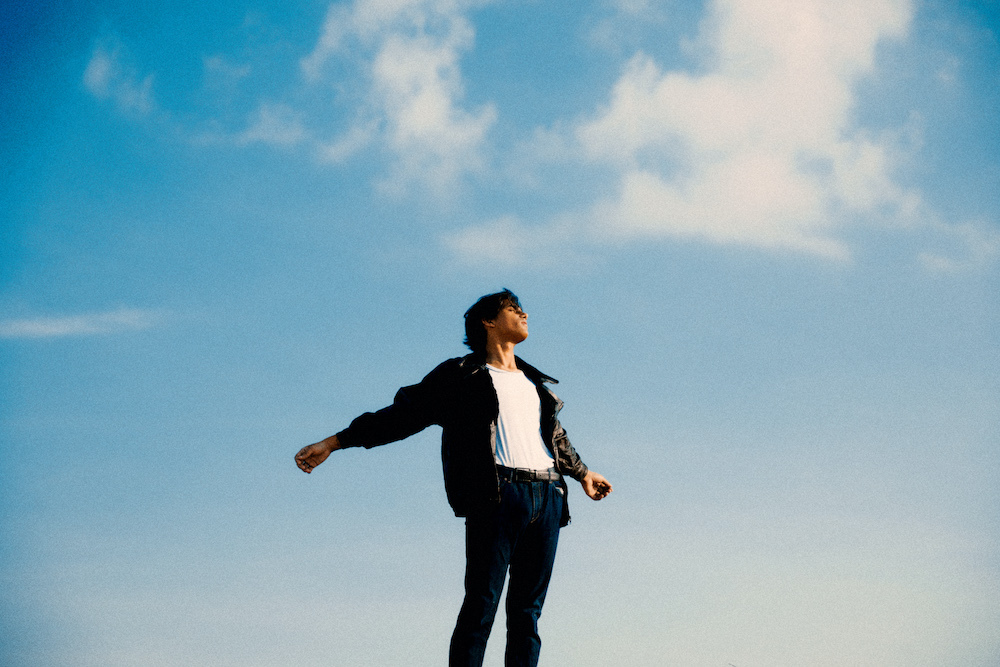 I put a lot of new music out from my upcoming EP For We Are Distant. We shot two stunning music videos for 'Sun' and 'Believe' that besides being exciting, fresh, top quality videos, were my gateway into the Malaysian art scene and I got to meet many of the coolest people in the industry through them.
Fortunately, 2020 was also an insanely good year for music. Here are my favourites:
Charli XCX – How I'm Feeling Now,
Jessie Ware – What's Your Pleasure,
Phoebe Bridgers – Punisher,
Freddie Gibbs x The Alchemist – Alfredo,
Sevdaliza – Shabrang,
Nicolas Jaar – Cenizas 
Against All Logic – 2017-2019, 
Caribou – Suddenly 
Four Tet – Sixteen Oceans 
What was your favourite part about writing 'Believe' and did you already envision the coinciding music video during the writing process?
I loved writing the chorus for 'Believe', the lyrics really encompass the main message of the song like you'd hope it would with a pop song. If you look into the words, you'll find that it's actually an anti-love song. It's about romantic PTSD, when you have one really bad relationship that lingers around you like a ghost for years, it's about not being able to move on because of that trauma.
I hadn't envisioned the video when I was writing the song, but I actually had the idea to incorporate the Wong Kar Wai references super early on, long before we reached out to Adam Sinclair. I didn't immediately realise it, but the moment the prospect of a music video for 'Believe' came up I instantly went to Wong Kar Wai.
The song and the video feel like a time capsule, bringing us back to the era when our parents were living it up and enjoying their youth. What is your favourite pop culture tidbit from that era that you learned from your parents?
I remember when I first heard from them that legendary Bengali-Indian director Satyajit Ray had won an honorary Oscar on his deathbed in the early '90s. It was really cool knowing someone of my own culture made it to the top, and in such dramatic fashion too. Ray is an absolute hero of mine, he always inspires me, makes me wanna shoot for the stars.
The song, to me, is one's inner monologue after a turbulent relationship. "I long for love forever new," is something we all covet in romance. What is your advice on keeping the relationship healthy and continuously exciting?
I've never had a relationship last longer than a year and I'm also 20 years old so I'm probably the last person you want relationship advice from. I hear yoga helps. 
The music video is said to incorporate inspiration from Wong Kar-Wai, most noticeably his film In The Mood For Love since even the lyrics has a nod to the film. Are you a fan of the director? If so, which of his movies do you recommend to our readers?
Yes, I'm a massive fan! Chungking Express is actually the film we were inspired most by, so definitely that one. Fallen Angels is also one of my favourites!
The locations for the music video were spot-on in mimicking that signature Hong Kong look. Are there any other aesthetics for future videos that you currently have in mind?
I'd simply go for whatever aesthetic is best for the song, I'd also want to let the director I work with influence the idea and bring their own emotions into it. That being said, I'd love to incorporate more Bengali aesthetics and definitely want to make a music video in Montreal when I go there for uni!
View this post on Instagram
What was it like to have Yuna on the set of 'Believe'? Other than filming the BTS shots, did she contribute any ideas to the concept?
Having Yuna on set was insane. My parents even got to meet her because they had to pick me up from the set. I was nauseatingly starstruck at first but she's so incredibly chill that I felt totally fine in a couple minutes.
I'll never forget this one moment with her: Adam was shooting an outdoor scene that didn't require me or Sheena, so we sat in the car to catch some AC with Yuna. My mind was promptly blown when she asked us if we wanted to hear a demo of a song she's been working on. That song was 'Invisible'. There was this moment of awe, that one of the biggest artists in Asia was playing me something she's working on, and also this moment of empathy because I realised I do the EXACT same thing with my friends, playing my demos to them and seeing what they think. At first it seemed to me that we were miles apart, but at that point I realised that deep down, we're both musicians.
View this post on Instagram
Since you've posted multiple acoustic covers of your songs, have you ever wanted to do a stripped-down EP with just vocals and guitar?
I can totally see myself doing some more intimate, singer-songwriter style stuff in the future. I grew up listening to lots of artists in that vein: Jim Croce, James Taylor, more recently Damien Rice and Jessica Pratt. I'm open to it!
View this post on Instagram
I know you play the Bashi, which is a traditional musical instrument from where you're from. Moving from Dhaka to Kuala Lumpur, have you found any similarities in our traditional musical instruments? If not, are there any Malaysian ones you would like to try out?
I think there are some similarities in our traditional string instruments in terms of their timbre and range, however our traditional music in general is not too similar in my experience. You guys have a whole bunch of really really cool instruments I'd love to try out! The gambus has such a cool tone, it has this warm, long sustain and the melodies that are traditionally played on it can almost seem haunting? But in a beautiful way! I'd love to own one, might cop one before I leave.
Most of your songs are about love that you draw from experiences in your past relationships. How has dating been like for you in Malaysia or has the lockdown been a complete cockblock?
I have been single since like, very early 2019, so it's been ages since I've dated anyone. The pandemic didn't make matters any better so yes I was a total incel for the first half of 2020, but as the MCO lifted things got better!
After the whole lockdown is over, what are your plans for your personal life as well as for your career in music?
I'm headed to Ghana for a couple months because my family is moving there, and soon after that I'll be off to Canada which will be my home for the foreseeable future. My debut EP, For We Are Distant is coming out on the 26th of February!
This EP is about how life is completely meaningless, and people are completely neurotic, but how life is worth living and people are worth loving nonetheless. I've dreamed of being a musician all my life, so my personal life and music career are two sides of the same coin for me!
To keep up with the singer, follow him on Instagram!