Apple Watch Saves A Man's Life After Hit-And-Run Accident That Left Him with Head Trauma
You can never predict when tragedy might strike which is why it's always important to prioritise our safety as well as the safety of others. However, despite how cautious we are, not everyone applies the same mindset of keeping each other safe.
A motorcyclist in Singapore became a victim of a hit and run incident at the residential district, Ang Mo Kio.
Muhammad Fitri collided with a van, causing him to fall off his bike and hit the ground. Before losing consciousness, he could identify the type of the vehicle, which looked similar to a Nissan NV200 model, but it still has not been confirmed.
Thankfully, Fitri's Apple Watch detected the impact and sent out a signal to all of his emergency contacts before calling the ambulance.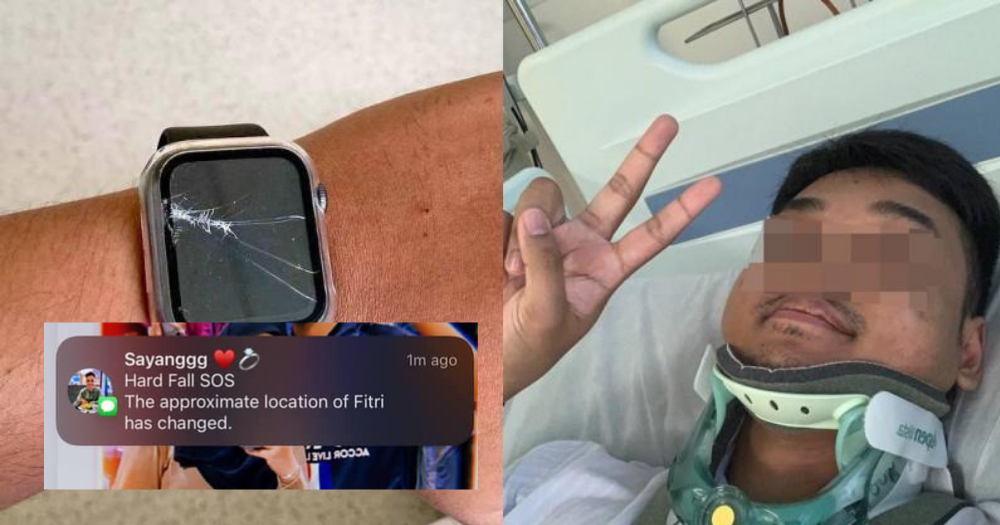 Fitri suffers from severe head trauma and bleeding in his brain. If help did not arrive in time, his situation would definitely have worsened.
In short, the watch's features saved his life.
The story went viral as it showed how important having these gadgets are when it comes to our safety. Most of us tend to not think about the dangers of being out alone at night, especially when we are accustomed to doing it.
But accidents happen and it can happen to us even when we're careful.
If Apple isn't to your liking, the Samsung Galaxy Watch and a few Garmin watches have the same feature as well.
Check out the full post below: