After 30 Years, Anti-Sexual Harassment Bill Was Finally Passed Today… But Not Without A Fight
After years of advocacy towards the Anti-Sexual Harassment Bill, Dewan Rakyat has finally voted to pass the bill in order to enact laws that will protect both men and women against sexual harassment.
It's been a long time coming and this news has been celebrated unanimously.
According to Women, Family and Community Development Minister Rina Harun, "The law is for all Malaysians. It is a manifestation of the commitment of the government to prevent sexual harassment among the genders," as reported by The Star.
This is what the law could possibly entail:
Those found guilty of committing sexual harassment may end up paying their victims a sum of up to RM250,000 in compensation or serve a two-year jail term.
Apart from that, the offender will also be required to issue an apology. If the offence was committed in public, then the apology will reflect that as well.
Companies will be required to display anti-sexual harassment poster or materials in the workplace.
The penalty for companies that fail to manage incidents of sexual harassment in the workplace will be increased from RM10,000 to RM50,000.
An action plan will be drafted to implement the law once it becomes enforceable.
This bill has been fought for and debated over for close to three decades, so this decision did not come without a few unsatisfied voices within the parliament.
Tajuddin Abdul Rahman
Coming as no surprise due to his outspoken nature, Datuk Tajuddin Abdul Rahman (BN-Pasir Salak) was outraged and unabashed with his emotions when he was called out for being one of the few ministers who were prone to making sexist remarks in parliament.
Even after the microphone was turned off, Tajuddin was heard shouting and hurling expletives.
He said, "They don't know the three of us. You don't know how we treat women.
"You want to spoil our image. We have won the election most of the time, most women support us," as reported by The Star.
Rina Harun
While Rina Harun seems to be at the forefront of this bill, which was much opposed by former law minister and long-time advocate for the bill Datuk Seri Azalina Othman Said who expressed that the appointment of a single individual to the role could be easily challenged, she did make some questionable remarks during the debate.
According to Rina, an individual's attire could be considered as one of the offences categorised under sexual harassment, as reported by Malaysiakini.
She stated this in response to Abdul Latiff Abdul Rahman (Perikatan Nasional-Kuala Krai) who inquired on the matter.
Due to the divisive statement, Hannah Yeoh felt the need to clarify that it does count as sexual harassment if the perpetrator intentionally flashed their genitals or undressed but it is not meant to fuel victim-blaming.
Since an individual's clothing is often used to blame the victim for rape, sexual assault and sexual harassment, the clarification was much needed in order to curb the perpetuation of this mindset.
Fuziah Salleh (PH-Kuantan) also chimed in and said, "Even a goat was not spared from rape," in response to the statement.
"A 74-year-old grandmother was also raped, as was a five-year-old child and a teenage boy. Were they wearing sexy clothes?" she added, as reported by The Star.
Mohd Imran Abd Hamid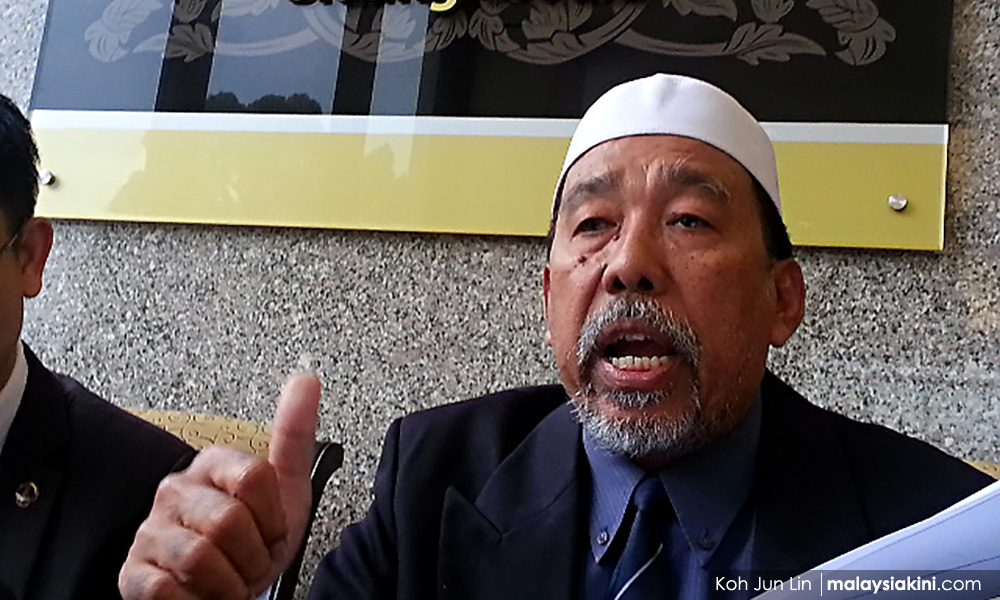 It is also important to note that in 2019, PKR senator Mohd Imran Abd Hamid suggested that there should be laws that will protect men who were "aroused" or "persuaded" into committing the offences due to the victim's clothing, mannerisms, actions or words, as per Malaysiakini.
The minister cited this as the cause for incest, rape, assault and pornography amongst other things.
However, after serious backlash, he retracted the statement.
In short, the bill has caused quite a stir but it's all worth it in the name of educating the public and spreading awareness that this kind of sexually deviant behaviour should not be normalised.
It also helps in ridding the shame and fear in victims that prevents them from speaking out.
With this, there is hope that Malaysia will progress and minimise the frequency of these offences.