Young M'sian Opens Food Banks to Feed The Poor in Port Dickson Using His Own Pocket Money
Charitable efforts are greatly appreciated by the community, especially when the person initiating it is doing so out of the genuine kindness of their heart.
This goes for 20-year-old R. Praviin who recently opened up two food banks in Port Dickson using the money he saved up from doing odd jobs.
Envisioning this since he was 16-year-old, Praviin has been planning and saving up in order to help his community. He was initially struck by the stories of his fellow classmates who had to go hungry due to financial reasons. With this, he decided to spark change.
The food banks located in Batu 9, Teluk Kemang and Taman Mewah, Jalan Pantai are meant to aid the impoverished and less fortunate families who need household items.
His goal is so that nobody in his community has to go hungry.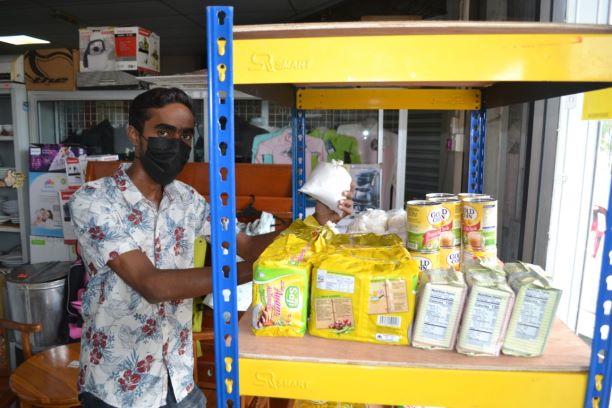 With the support of a few other locals, Praviin's food bank has all the household amenities such as rice, sugar, flour, milk and cooking oil amongst other items. In an interview with Bernama, Praviin said,
"I did odd jobs to raise funds, including washing cars. I couldn't support the poor on a wide scale, so I only did what I could to make sure that no one starves in Port Dickson."
Working at his father's air-conditioning service business, Praviin sets aside RM400 from his RM1,000 salary in order to sustain the food banks. He has been doing this since he was a teenager in secondary school. He said,
"While I was still in school, my dad would give me RM20 every week as allowance. From there, I would save up to RM13 so I could donate to those who needed it. I managed to save up to RM100 to RM200 a month."
Not only is he running these food banks, but he also started a foundation called Tomorrow Special Plan Foundation (TSP) for the same purpose.
Regardless of race, religion or creed, Praviin's food banks are for all.
If you wish to help this kind-hearted youth, you can contact him via phone number at 017-3234033.