Young Activist of #MakeSchoolASaferPlace Bombarded with Backlash & Threatened with Expulsion
Ever since speaking out against the troubling rape culture that has been going on at her school as well as other schools across the country, young and bright activist Ain Husniza has been receiving her fair share of drawbacks from becoming a new public figure.
For the uninitiated, Ain posted a series of TikToks and tweets that exposed her school teacher for making lewd remarks and jokes about rape which caused her to feel unsafe at school.
The videos and tweets have since gone viral and Ain has been pioneering the #MakeSchoolASaferPlace movement by voicing her concerns on public forums featuring prominent Malaysian figures.
This issue has also reached international waters with news outlets from overseas picking up the story.
Recently, despite her unwavering tenacity and focus towards bettering our schools, a handful of Malaysians have expressed their discontent with Ain's activism. Surprisingly, these people are mostly grown adults.
Ain v. SMK Puncak Alam
The most notable hate that has been directed towards Ain comes from the most unexpected source – Ain's school's principal.
With a message this crucial towards securing the safety of students, it's baffling how SMK Puncak Alam's own principal was seen allegedly commenting harsh remarks on a post announcing Ain's contribution to a public forum.
The comments translate to: "What a hypocrite… She's the spawn of Satan wearing a hijab," and "Educate your rude daughter."
Ain has since confirmed that the comments were made by her principal's account, however, several netizens believe that it wasn't her who wrote those insults but her autistic son who hacked into her computer.
Upon reading the nasty comments, a few ministers have spoken out against the principal in solidarity with Ain. Most notably, Syed Saddiq, who was involved in a Facebook Live discussion with Ain, denounced the comments and insisted that action should be taken against the principal.
He tweeted:
As if that weren't enough, Ain was also threatened with expulsion by her school, which she shared on her social media platform.
According to the activist, she felt heartbroken by the warning letter that was issued to her after she missed three days of school. She was under the impression that the school supported her activism since her father had met with the principal on the same day the letter was sent.
Ain recounted that during their meeting, the principal expressed her support for Ain's movement yet she received the warning letter that same day.
Prior to these recent events, Ain has mentioned how she felt unsafe to show face at school since she had been receiving rape threats from students and snide remarks from other school mates.
Ain v. Siti Kasim
Branching from the controversy of the comments made by the principal, Siti Kasim shared her own thoughts regarding Ain's decision to cover-up for the public forum mentioned above.
She questioned the young activist's decision and stated, "No one should dictate how you appear. One must be consistent with one's stand."
Ain has since responded to Siti Kasim, saying that it was her own decision to cover-up and that she was not influenced by any external factors. She also emphasised that the attention should be directed towards her message, not her appearance which has been her intention from the beginning.
The two went on a back-and-forth about the issue resulting in Ain solidifying her stance that girls should be able to wear and do whatever they want without anyone trying to oppress their views or take away their autonomy.
She also brought up the double-standard Siti Kasim was displaying when the lawyer kept prodding on Ain's attire. She said that women should be given the right to choose whether or not they want to be covered and Sit Kasim's insistence that Ain did not "submit" to the will of others that perpetuates "wearing tudung is better", was in itself a reflection, that Siti Kasim was forcing her opinion onto Ain.
Many netizens also called out Siti Kasim for her inconsistency but the lawyer deemed it as a matter to agree to disagree with.
Ain v. Netizens
There's nothing more overwhelming and frustrating than having your statements taken out of context. Unfortunately, Ain received backlash from netizens after she expressed the need for "freedom of religion" in Malaysia in response to the controversy regarding her choice to cover-up.
Despite that, many took the tweets out of context and used it as ammo to attack Ain for being too "Westernised" or for not having a strong enough faith in Islam.
The 17-year-old had to quickly dispel rumours and explain that she was not trying to dilute the importance of religion, but she was trying to emphasise how everyone has their personal battles with it which can be difficult to navigate.
She was simply asking for more tolerance and understanding when it comes to someone's decision to practice their religion, which in her case, was her decision to cover-up for the forum.
At the end, she hopes that her misuse of words does not derail her movement because that is what ultimately matters to her.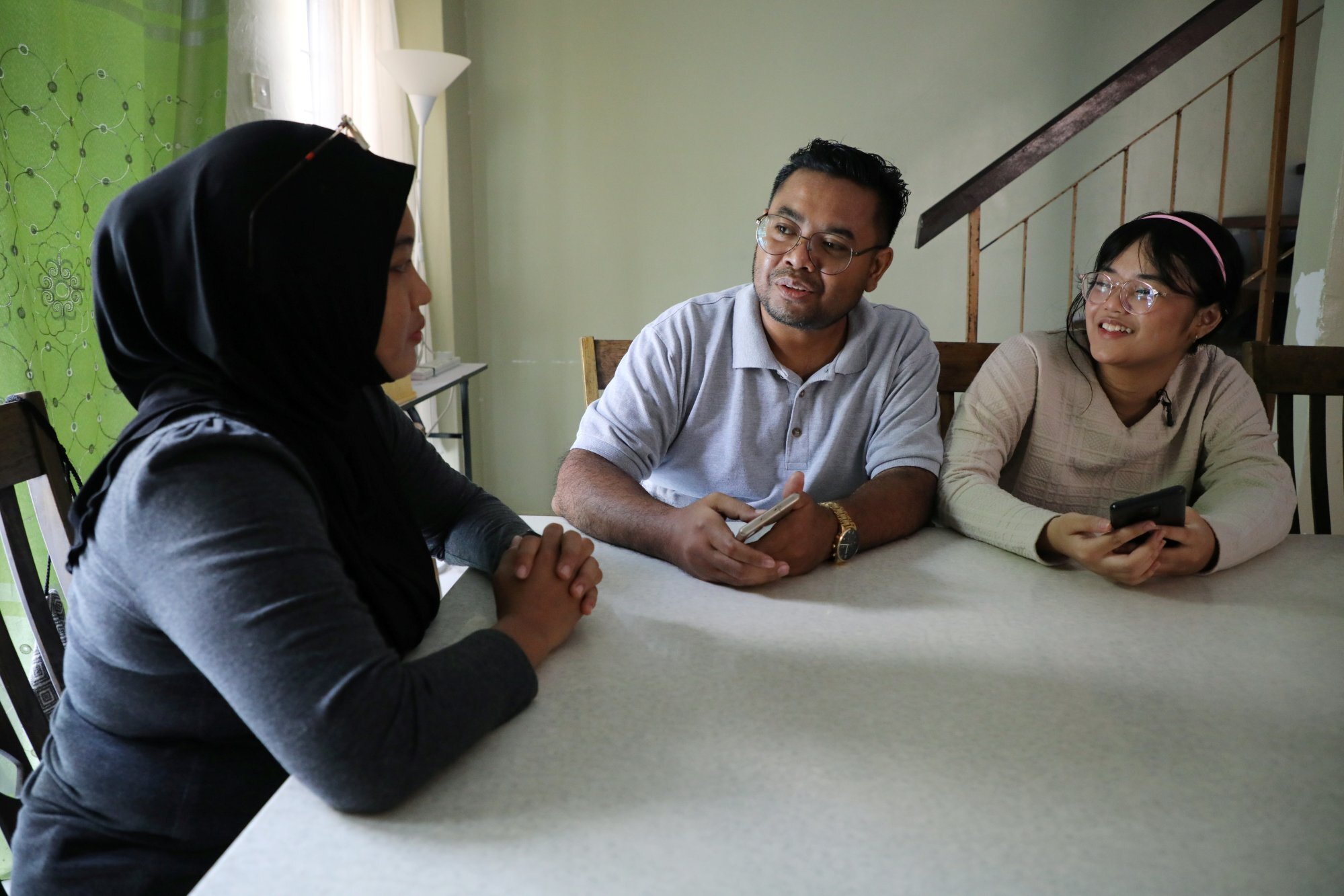 Being only the ripe age of 17, Ain has showed immense maturity and cadence when handling heavy topics as well as calling out the adults that are overly critical of her activism.
While many have showed support, it is as though others are anticipating the moment where she slips up so they can discredit her.
Not many people were fighting against an engrained taboo within a massive institution at the age of 17 and with that alone, Ain has proven herself to be a truly capable young woman who is inciting a welcomed change.
For that reason, as adults, we should guide her through that path instead of acting as obstacles.
Ain's voice should be amplified, not silenced.
The youths are starting to change the world and it's either you tag along for the journey or be trampled.