The World's No.1 Tower Runner is a M'sian Named Soh Wai Ching… But He Can't Find Sponsorship
By now I'm sure you've heard the name Soh Wai Ching all across headlines and wondered, "Who is this guy?"
Three weeks ago, he was named as the World's No.1 Tower Runner after scaling 104 floors of the One World Trade Centre building, comprising of an impressive 2,226 steps, to nab the gold medal at the 'Tunnel to Towers Climb NYC' competition.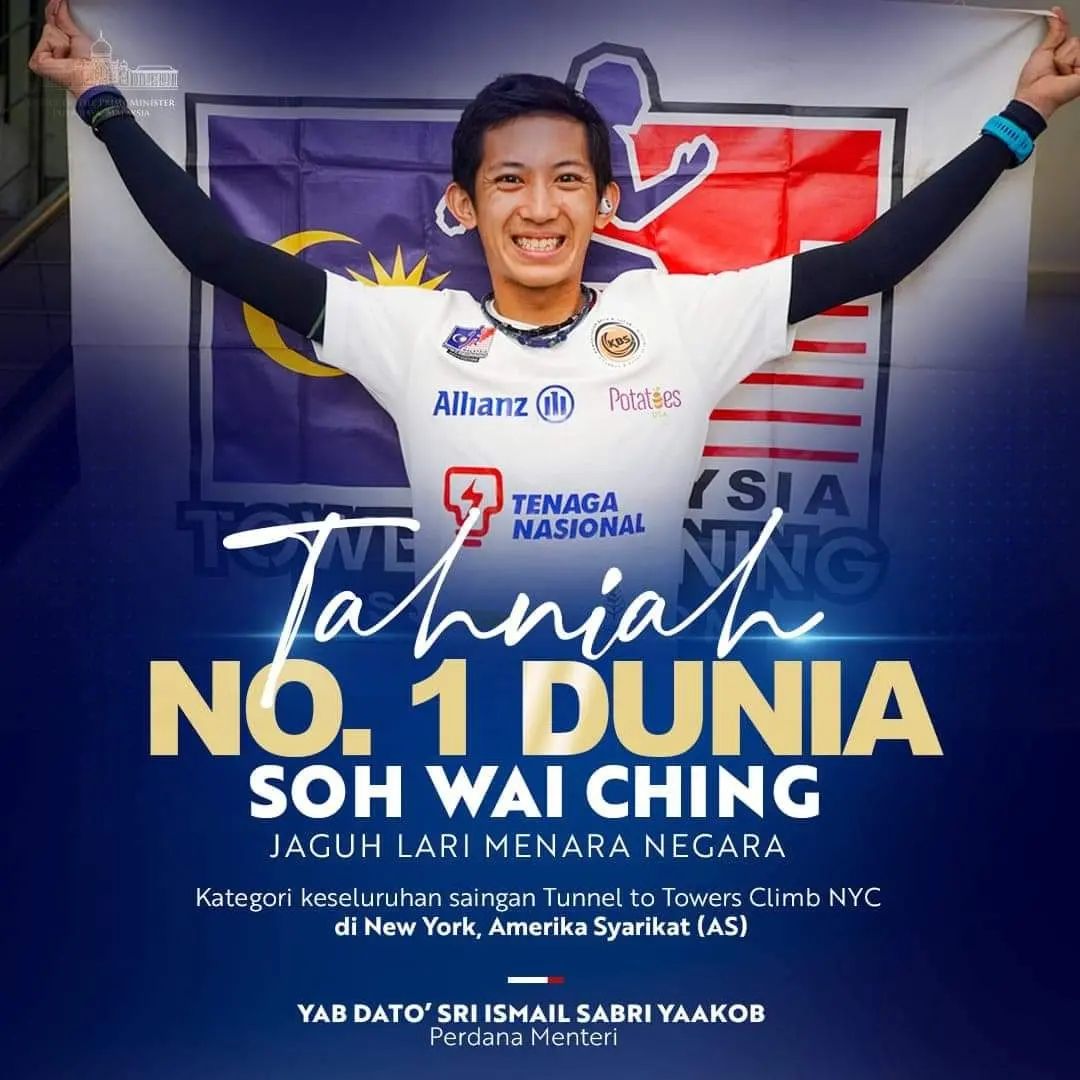 Although he's getting royal recognition and praise online for this hard work and efforts, there's one thing standing in the way of continuing this passion of his – money.
According to WauPost, Soh said that he found his start in tower running after his friend had challenged him to join his very first tower running competition, the 'KL Tower International Towerthon Challenge' in April 2017.
This would eventually set him on the path of competing professionally, leading him to his very first international tower run competition in August of the same year when he sprinted up the China World Summit Ring.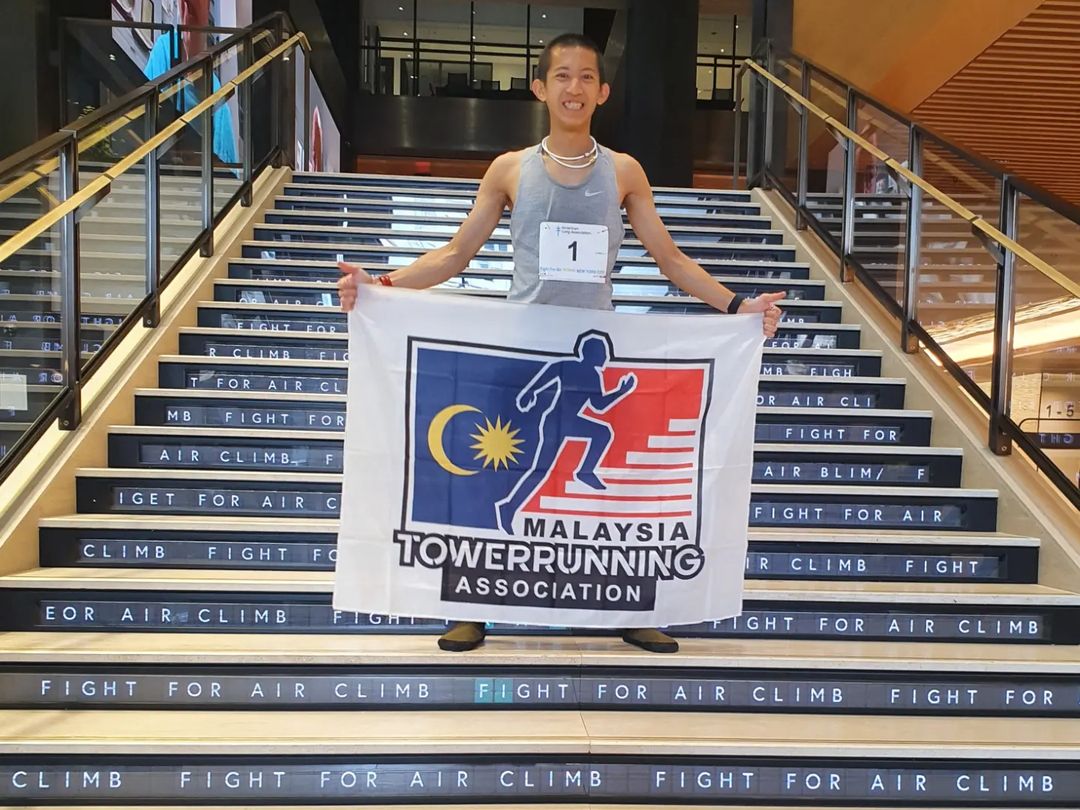 Since making his debut in the relatively niche sport in 2017, he has competed in 68 races worldwide, with 36 wins and 22 course records.
"I want Malaysia to be on the global stage," said Soh, 27, the son of a taxi driver from Selayang, Kuala Lumpur, when asked why, despite facing financial problems, he kept taking part in tower running competitions which offered no prize money.
"Despite being low on money, I will continue to run up iconic buildings around the world not just to win the race but to fly the Jalur Gemilang high.
"Some competitions offered prize money, but it is not enough to cover the travel expenses, therefore, I am in need of sponsorship," he said.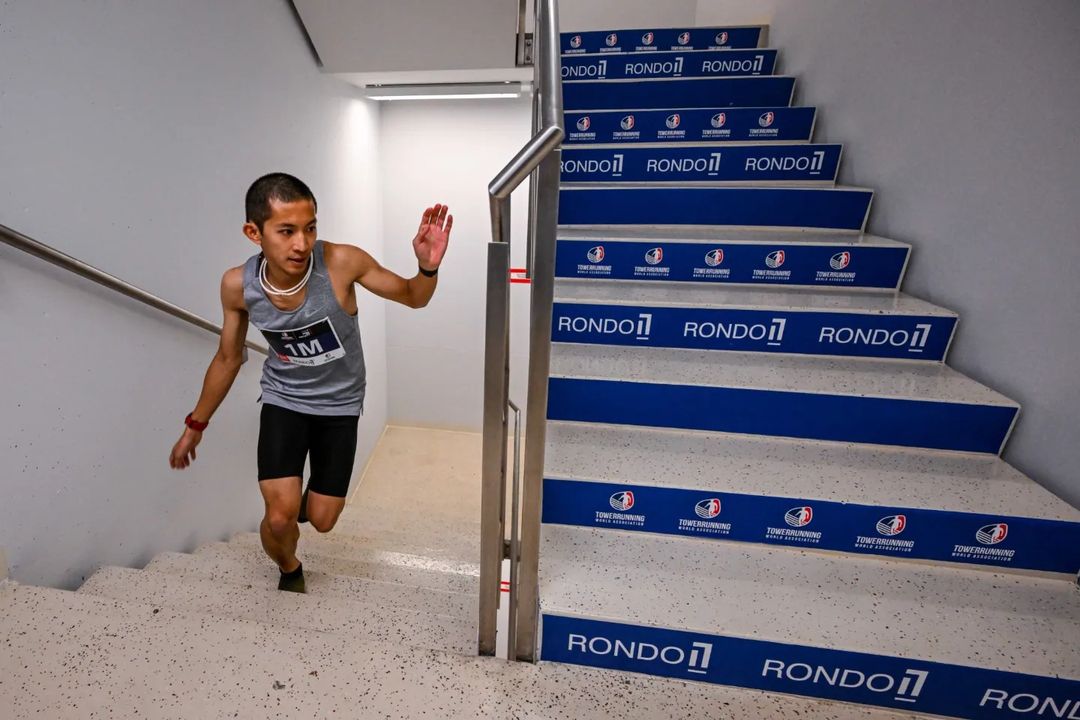 While fans and supporters have since reached out to him to provide one-off financial assistance or support, Soh has declined their offers. He's only looking to obtain corporate sponsorships.
Even with the current circumstances that he now faces, Soh remains optimistic in his field and hopes to see the sport grow and develop locally with the organising of more tower running competitions.
He also hopes that his journey as a professional athlete would lead others to dare to dream big and believe fully in their own abilities, and who knows? Tower running might be an olympic sport soon.
Keep up with Soh's journey by following him on Instagram!