World Famous Daredevils "Climb" Merdeka 118, Skeptics Say It's Fake & Authorities Want Legal Action
The video of daredevil and self-proclaimed extreme creator atop the Merdeka 118 skyscraper has been making rounds on social media, and skeptics say that it's fake.
Angela Nikolau and her partner Ivan Beerkus are notoriously known for scaling large buildings and landmarks from all over the world, as proudly displayed on their Instagram accounts.
But why has there been so much flak over this particular video?
View this post on Instagram
According to Kuala Lumpur deputy police chief, the management of Permodalan Nasional Bhd (PNB) and owner of the 118-storey tower, the tight security in the premises makes it impossible for anyone to enter or climb the structure.
"We are not ruling out the possibility that the videos were digitally modified," said Datuk Yahaya Othman.
View this post on Instagram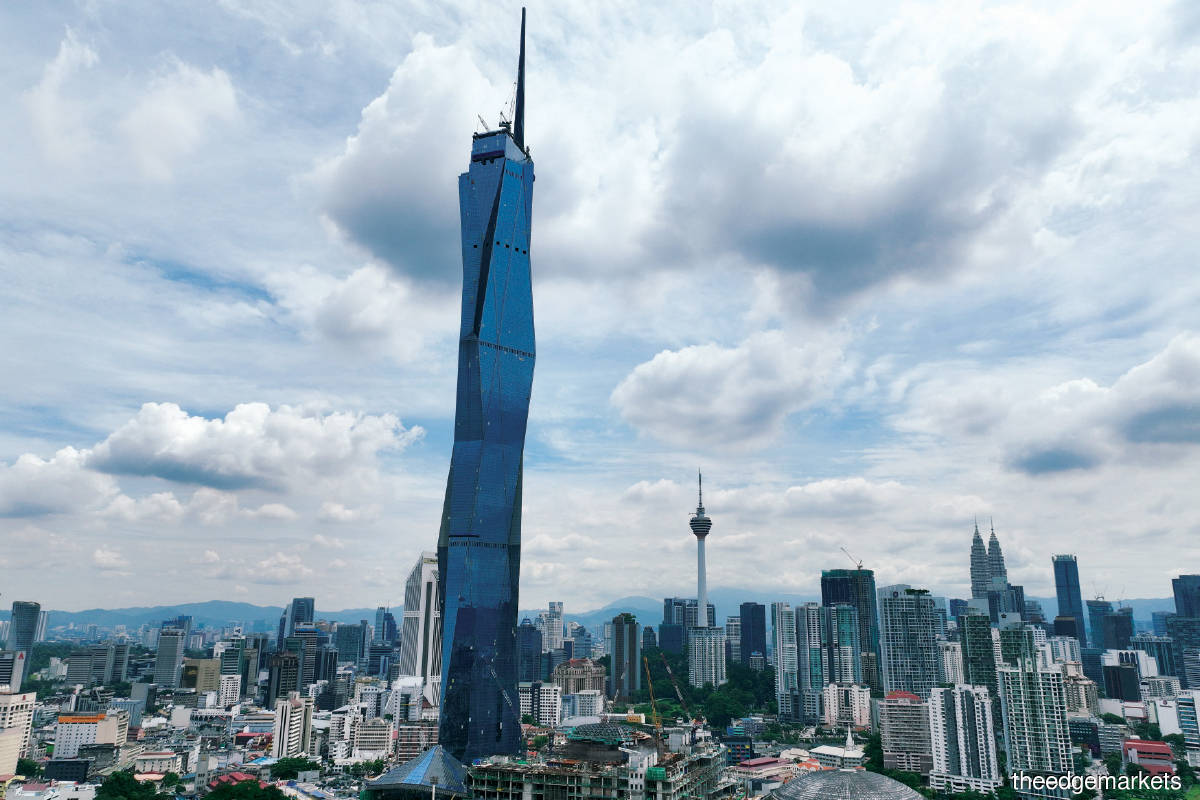 In a statement following the viral videos, PNB Merdeka Ventures issued a statement saying legal action will be taken against any person found trespassing on the site.
"We wish to highlight that the Merdeka 118 development is still very much a live construction site and safety remains our priority."
"An investigation is currently underway. As a private property, any trespassers will be held accountable to the fullest extent of the law," it said.
The case is now being investigated under the Penal Code for trespassing.
View this post on Instagram
Meanwhile, the Russian thrill seeker said the multiple clips uploaded by her and Ivan should have been sufficient evidence of the authenticity of their climb.
The Instagram posts on both their accounts went up 5 days ago, and instantly went viral for having climbed the second tallest building in the world.
View this post on Instagram
She told The Vibes that looking at her years-long experience in extreme scaling, it would have been odd for her to lie about the matter, jeopardising her long-established credibility.
"I don't know how to respond to assumptions that the videos posted are fake, because I think there is enough content showing they are true," she said.
"I think it would take too much time and effort to fake such things! Also, as the first woman rooftopper, I have to keep up the high standard."
View this post on Instagram
Angela said she would be releasing a new photo taken from the rooftop of Merdeka 118 tomorrow, which will lend further credence to the authenticity of her climb.
She also confirmed that she has not been summoned or questioned by police yet, but remained silent on her current whereabouts for fear of repercussions.
"I loved Malaysia, it is an amazing country! Not sure if I'll be welcomed there again though."