World Cup Madness: Death & Injury Erupt Amidst Celebrations, Argentina Players Sent Home For Safety
Argentina fans all over the world erupted in joy and celebration from their World Cup 2022 victory on Sunday night. But it wasn't all fun and games.
The parade in their home city, Buenes Aires, ended in chaos by the death of a 24-year-old fan, after he fell through a roof 'jumping up and down' celebrating during Tuesday's victory parade after their dramatic penalty shootout win over France.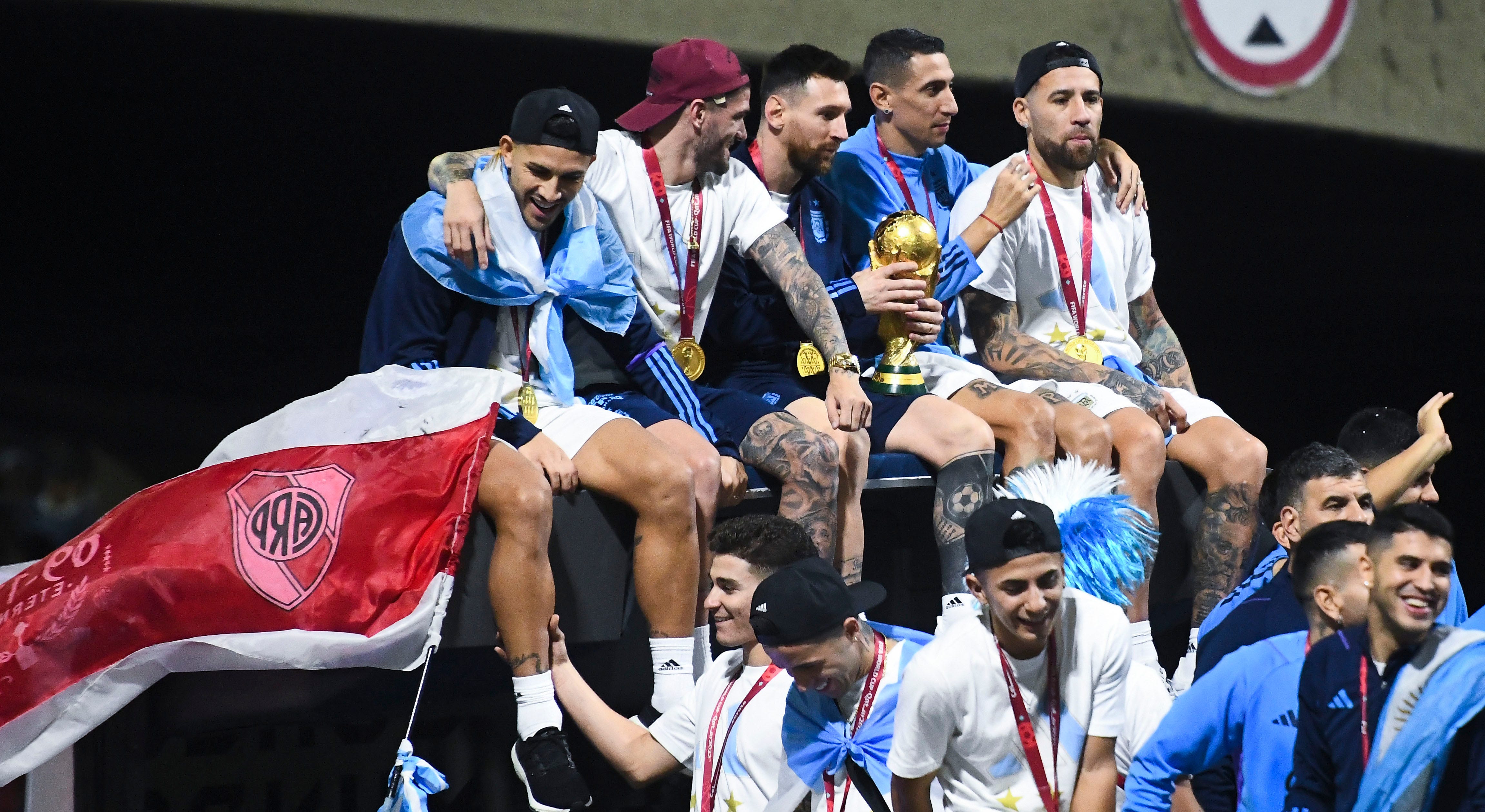 Lionel Messi and the rest of Argentina's players delivered the nation's first World Cup triumph since 1986 and it caused millions in Argentina to throw parties.
But after Tuesday's bus parade was cut short due to safety concerns of fans jumping onto the top of the bus with the players, the Buenos Aires Ministry of Health detailed how another fan died in hospital on Monday due to a head injury picked up while celebrating.
In a statement posted by his family, they say the man mistook 'a plastic sheet', which was serving as a temporary roof. He died from his injuries at the Fernandez Hospital in Buenos Aires.
There are also fears over a five-year-old boy that is in a coma after sustaining a serious head injury following an incident in Plaza San Martin, where he was celebrating Argentina's World Cup triumph with his parents.
Meanwhile, the Argentinean government have informed the public that the parade conducted to honour the players in person as they ride through the city on a tour bus should be cancelled.
In talking about the early end to Tuesday's parade, Security Minister Anibal Fernandez said, "The objective was to protect the players — not because they were going to be harmed, but rather because anything could help when so many people were trying to get close to them."
"Look at the photos. Put a bus in the middle of there and you realise that they would have stayed living there for six days," Fernandez said.
President Alberto Fernandez sought to play up the celebration itself, saying that "if you see the happiness that there were in the streets, the objective was met."
The initial plan was for the bus carrying the players to travel 74 kilometers, but after going 12 kilometers in only four hours under a scorching summer sun, the players were boarded onto helicopters for a capital flyover that the government billed as an aerial parade.