Here's What You Can Do If Your Car Is Damaged From The Flood & How To Claim Insurance For It
Does your car insurance policy cover floods? What should you do if your car is damaged by a flood? Here's everything you need to know as a vehicle owner…
In the wake of the devastating floods that hit at least eight states in Malaysia in December 2021, an estimated 50,000 cars were damaged or completely loss.
However, Federation of Malaysian Consumers Associations (FOMCA) President Marimuthu Nadason said that up to 95 per cent of vehicle owners would not receive compensation for their repair costs as it was not covered in their insurance.
This is not to say that insurance coverage for floods do not exist; rather, many are either unaware or reluctant to fork out more for it.
With flash floods hitting Kuala Lumpur yet again yesterday, it's evident that natural disasters can happen anywhere, at any time.
Terkini di Kesas Sri Petaling

Video awam pic.twitter.com/MmeQQl10tT

— BERNAMA TV 🇲🇾 (@BernamaTV) March 7, 2022
Vehicle owners should be informed of natural disaster coverage and consider revising their current policies to avoid paying a hefty bill, should they suffer damages to their vehicles from such an event.
With that said, here's everything you need to know about flood insurance for your car.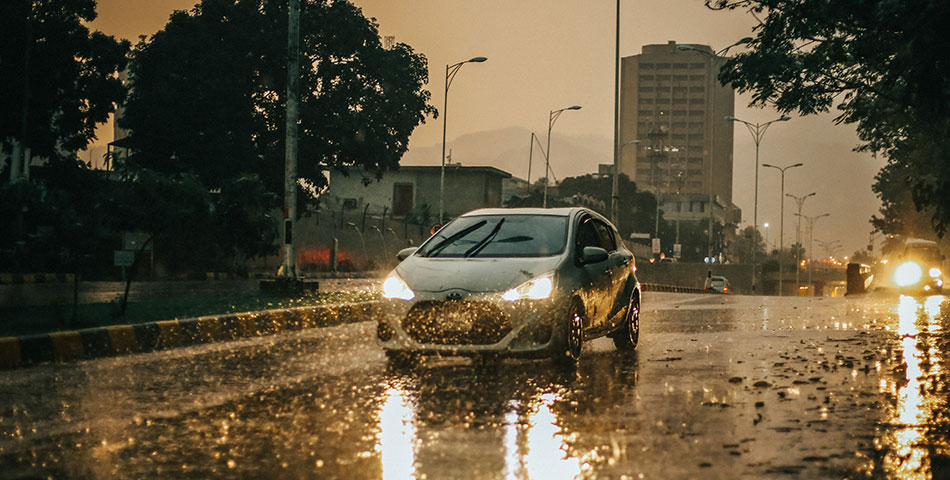 What type of insurance covers floods and natural disasters?
For starters, there are three main types of car insurance policies:
Third party protection (aka Third Party Policy): Coverage for death or injury to another party and damage to property of another party.
Third party protection, fire and theft (aka Second Party Policy): Same as Third Party Policy, plus loss/damage to vehicles caused by theft or fire.
Comprehensive protection (aka First Party Policy): Same as Second Party Policy, plus damage to your vehicle caused by an accident.
As you can tell from the above, there is no mention of coverage for natural disasters such as floods. This is because the coverage falls under an additional category called Special Perils, which includes coverage for natural disasters.
Other additional protection coverage may include:
Damage to the windscreen
Damages to fancy car accessories (e.g. LED lights, massive subwoofers)
Damage to properties (e.g. homes, gates, shops)
Damages due to malicious damage or riot, strike, and civil commotions
Compensation for loss of use
*Note: The list of special perils may differ according to insurance providers
Each additional coverage is available as an add-on to a comprehensive protection policy, which is already the most expensive coverage of three car insurance policies. This adds to the total premium, but it's worth considering if you can afford it.
How much do you have to pay for this extra protection?
Most insurance providers offer Special Perils coverage for a sum that's calculated by applying a rate onto the vehicle's agreed/insured value.
The rate can be anywhere between 0.15 to 0.5%, depending on your insurance provider. For example, if your car is insured for RM100,000, then a Special Perils rate of 0.5 per cent would cost you an additional RM500 (before SST) on top of your comprehensive protection policy. This amount increases with the value of your sum insured.
For comparison, the repair costs for a car damaged by a flood can go up to RM50,000, according to a report by The Star. Even minor damages can easily cost roughly RM1,000, so having this additional protection will at least help to prevent you from forking out a large sum from your savings.
I have flood insurance. What do I do if my car is damaged in the flood?
In the unfortunate event that you have suffered damages to your car due to a flood, take note of the following:
1. Do not start your engine. This may cause damage to your car's electronic engine control unit (ECU), which costs more to fix.
2. Get it safely to dry grounds. If your car is still in a flooded area, call for a towing service to move it to a workshop (this service may be included in some insurance policies).
3. Dry your car as much as you can. Use vacuums, ventilators and/or dehumidifiers to speed up the process, if possible. Remove the carpets, mats, and upholstery and leave them out to dry. This is to prevent mould from growing in your car or having a musty odour.
4. Survey the damage. Take pictures of your car and the damages for sufficient proof, in case you'll need them when making an insurance claim.
5. File a police report. You'll need to note down the location, time and date of where the car was flooded, and provide photos of your flooded car and damages, a copy of your driving license, identity card, car grant, and insurance policy. This should be done within 24 hours for the insurance claim.
View from Wisma UOA#KLBanjir pic.twitter.com/LLnAuIVe35

— Hakuna Matata🦁 (@amalhisyams) March 7, 2022
How do I make an insurance claim after a flood?
The General Insurance Association of Malaysia (PIAM) recommends following these steps to expedite the claims process:
Step 1: Check to ensure that your policy / certificate is extended to cover flood
Step 2: Notify your agent /intermediary with details of the loss
Step 3: Provide complete information including all relevant supporting documentation to your insurer takaful operator including photograph(s), if any
Step 4: Depending on the severity of loss, your insurer / takaful operator may appoint an independent loss adjuster to assist you in filing your claim
For further enquiries and information, you are advised to speak to your respective intermediaries, insurers or takaful operators.