Torrential Rain Over The Weekend Causes Flood, More Than 10 Deaths Reported So Far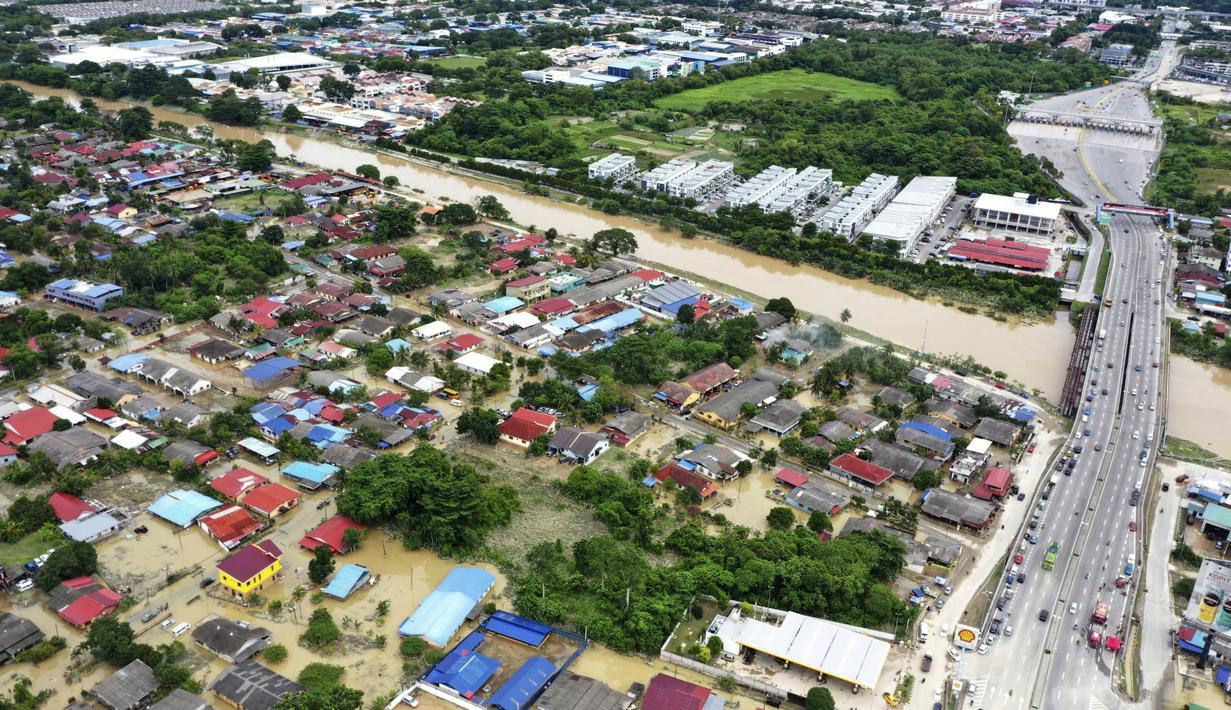 Malaysia's monsoon season turned deadly as continuous downpour caused the worst flood in years and claims fourteen lives so far.
Heavy rain started on Friday morning and did not stop till Sunday. Bernama reports that over 41,000 flood victims have been rescued but there are many others that are still stranded or missing.
The first two deaths were reported on Saturday by Fire and Rescue department assistant director-general, Datuk Nor Hisham Mohammad. He said one victim was from Pahang while another was from Terengganu.
Since Saturday, the number of deaths have been rising. Hulu Langat's district officer, Dr Aini Ahmad said that as of 1.15 pm on Sunday, Hulu Langat's relief centre reported that there were 3 deaths but details of the incident were not shared.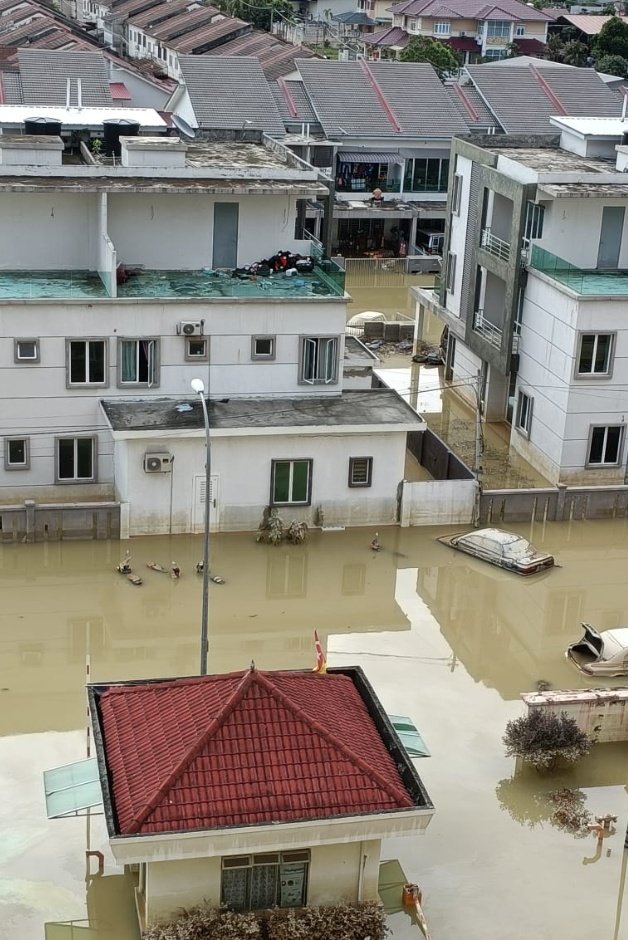 Meanwhile in Dengkil, two deaths have been recorded. One man was suspected to be electrocuted when wading through flood waters at Taman Deluxe. A firefighter used a rope to pull the victim to the side, and that was when they discovered he was dead.
Cyberjaya Fire and Rescue station chief Mohd Shafizol Mohamad Nor said the victim was in his 30s. Upon discovering the body, Tenaga Nasional Berhad (TNB) was ordered to shut the electricity supply in the area to avoid similar tragedies.
Also in Dengkil, the body of Kaniappan Vathumalai, 52, was found floating in his home, located on ground floor of Block C, Taman Permata Flats.
Another body of a man in his 30s was discovered by the public at Section 22 Shah Alam after flood water levels receded. Shah Alam police chief Assistant Commissioner Baharudin Mat Taib said the deceased was a local and he is believed to have drowned during the flood.
TERKINI | Satu mayat ditemui di Seksyen 22, Shah Alam, selepas paras air menurun.

Maklumat lanjut menyusul.

Video: @AmanSha33679804 pic.twitter.com/kadRAqvTkJ

— Buletin TV3 (@BuletinTV3) December 19, 2021
Baharudin continues to confirm three more deaths, this time at badly effected area, Sri Muda, Shah Alam. "Two of the victims have been identified as Malaysians while the identity of the third is yet to be determined," he told Sinar Harian today.
The floods also reached Kuala Selangor, where a 45-year-old lorry driver drowned while trying to flee from his vehicle that was submerged in floodwater.
A similar incident also happened to Mohd Halmi Nazlan, 34 who was travelling in a Proton Exora with Muhammad Amirul, 23 from Kuantan to Pekan. Hilmi's body was found a day after drifting away from his car while Amirul was reportedly able to swim to safety but was later swept away and remains missing till now.
Many of the flood victims are left to survive without their belongings at the moment. Their homes are destroyed by the rain and they are in great need of assistance.
If you are able to help, check out the #DaruratBanjir on Twitter where many netizens are mobilising aid.