This Wholesale Baking Store Sells Huge Tubs of Nutella, Peanut Butter & Other Baking Goods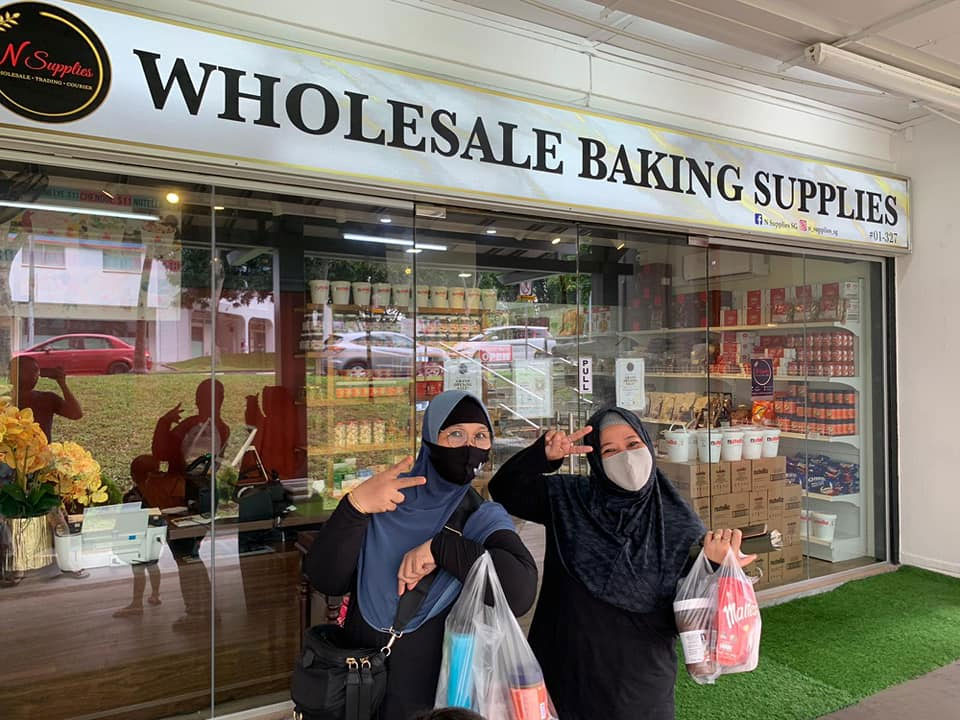 Due to retrenchments, many have taken up opening small businesses in order to keep afloat.
With a plethora of baking and cooking businesses starting up and gaining their momentum, it's great to have wholesale stores that sell large quantities of ingredients at an affordable price.
In Singapore, Yishun baking store has been making waves for their various selection of goods. The most notable are the huge tubs of Nutella that has since caught the attention of netizens. Focusing on a specific demographic, all aspiring bakers and chefs will find everything they need at this baking store.
The Muslim-owned store specialises in bringing in halal baking ingredients at no minimum order. Not only do they supply baking ingredients, but they also have containers for bakers to package their orders in.
Take a look at the pictures:
They even have fan favourite Lotus Biscoff which are generally pretty difficult to find or pricey at common grocery stores.
You can't bake without butter. Thankfully, this store sells it in huge tubs! If you're feeling adventurous, they also have creamy peanut butter in buckets too.
Essentials such as cooking oil, flour and vanilla essence are also available in abundance at the store.
As mentioned before, you can also get your containers at Yishun.
Don't worry Malaysians, there are a few places that are similar to Yishun on our side. Here they are…
1. Bake With Yen
2. House of Ingredients
3. Hot Oven Baking Supply