Steve From 'Blue's Clues' Surprises The Internet with Heartwarming Video Leaving Adults Crying
Picture this.
You wake up on your own accord at 9am and you smell breakfast wafting from the kitchen. You run down the stairs and you see your favourite meal already laid out on the table.
After digging in, with your stomach full of warmth, you plop down on the couch in-front of the TV and you turn it on. The screen illuminates and you see a red couch, a blue dog and Steve.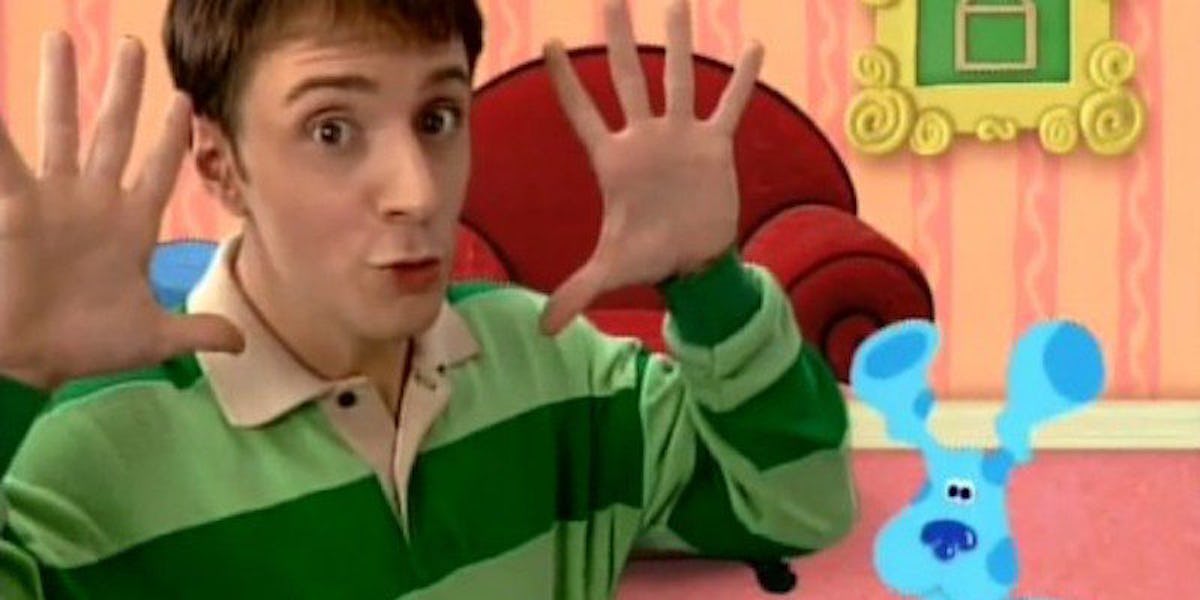 We can all remember spending our mornings solving clues and going on adventures with Blue's Clues but as the years go on, that pastime has slowly faded into a distant memory, tucked into a dusty corner of our minds as our grown-up responsibilities appear front and centre.
But today, everyone's inner child was awoken when Steve posted a short clip on Nick Jr.'s Twitter account, telling us that while some of us have forgotten him, he never forgot us.
Watch the clip below:
So about that time Steve went off to college… #BluesClues25 pic.twitter.com/O8NOM2eRjy

— Nick Jr. (@nickjr) September 7, 2021
In the clip, he explains that while he was gone, he had achieved numerous things – going to college being one of them. And for most of us that grew up with Steve, we all have gotten to achieve so many things as well.
The video personally feels like a time capsule, reminding me (and many other viewers like me) that since those days swinging our tiny legs on the couch, we have finished high school, gone to college, landed jobs, created families and experienced so many of the ups and downs of life.
While it may feel distant now, it all started from our days watching Blues Clues with Steve thus showing the importance of healthy, educational programmes with built-in life morals.
And the pièce de résistance, if you weren't already a ball of tears by now, Steve says at the end, "After all these years, I never forgot you… ever."
A welcomed albeit surprising comeback from Steve, it sent many of us reeling from emotions and honestly, during such a difficult time in our lives, it's nice to know that an old friend is still keeping us in his thoughts.
Thank you, Steve and you look great too!