Rick Astley Never Gives You Up With CSAA Insurance Group In New Remake Of Iconic Video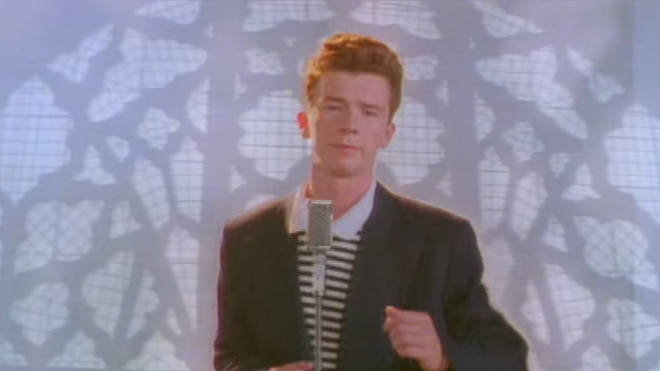 We've all been victims of getting Rick Rolled at least once in our lives – whether it's from a clickbait video in an email chain, or a viral clip with the first frame bamboozling us into the iconic soundtrack of 'Never Gonna Give You Up' – everyone recognises the tune of the track.
For those of you who were born yesterday, getting Rick Rolled essentially means being fooled into thinking you're watching a revealing video of some sort, that cuts short at the most suspense-filled moment only to give you Rick Astley singing and dancing along to his popular '80s hit.
The video we all know and love is 35 years old, released on 27 July 1987, when Rick was at the strapping age of 21.
Last week, he debuted a recreation of the same music video as an advertisement for CSAA Insurance Group.
He was decked out in a very similar outfit – a striped polo tee and a blazer. I'd say the only noticeable changes are the video quality and his age.
While Rick sings along to the nostalgic lyrics we all know and love, CSAA Insurance Group also included an employee to check off a list of all the things an insurance company wouldn't do – never give you up, never let you down, never run around and desert you, and never say goodbye.
And to top it all off, the music video remake ends with Rick watching the scenes from his phone as the camera pans out to him asking his shadow-selves, "Is this still a thing?"
Clearly the impact of this trend transcends an old song from 40 years ago. In fact, the singer himself got Rick Rolled too! He was extremely confused about the meme-prank, according to Fox News about the first time he encountered it.
Rick admitted he was annoyed at first by the trend, which has picked up steam in recent years, but his daughter helped him warm up to it.
He revealed that his friend, who was living in California, "Rickrolled" him "before I even knew what it was."
"I'm just like, 'Why is he sending me this?' And my video just suddenly shows up. So I kept asking myself, 'What is he doing?' I remember I was on holiday [with my family] in Italy at the time. I was totally chilled out and I just kept saying to myself, 'I don't need this in my life right now,'" he recalled.
The more you know! Congratulations on the 35th anniversary, Rick. Clearly the memes are never gonna give you up!