Pahang Police Deny Allegations That They Threatened To Fine Villagers RM50,000 For White Flags
It was only a few days ago that #benderaputih became a uniting mechanism amongst Malaysians amidst the pandemic.
While it didn't come without some backlash and controversy, it was still considered a great effort erected by the community in order to help each other survive.
Despite its bountiful benefits to the impoverished community, recently, news that villagers were threatened and forced to take down their white flags shocked the nation, especially since it was celebrated so openly only a few days before.
13 families in Bukit Setongkol, Kuantan had joined in on the white flag movement, calling for help since most them are currently unemployed.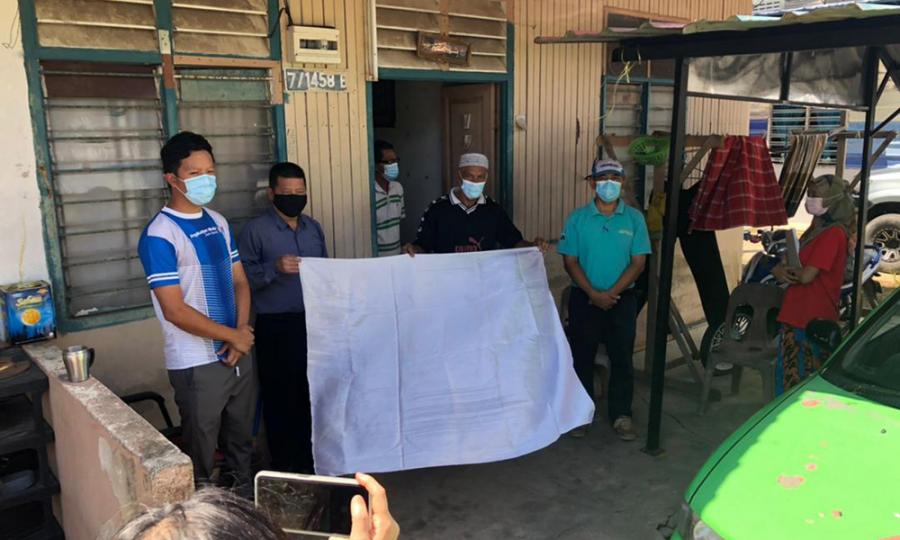 Their actions were not taken well by a certain individual who proceeded to call the cops on these families. Three cops arrived at the scene and the villagers were forced to take their flags down immediately. If they refused, they could potentially be fined for the "offence".
A villager who only wants to be known as Ana, 43, said that the community agreed to set-up the flags together since most of them had lost their source of income.
"After we erected the flags, there was an NGO that visited us to provide aid but then, one village leader came to tell us to take the flags down because it is an offence and not allowed by the cops," she said.
Allegedly, the cops threatened to fine them RM50,000. It was reported that they even warned that if the situation went viral, the villagers could be fined for that as well.
Soon after the incident, the villagers were visited by Teruntum Assemblyman, Sim Chong Siang, who was there alongside Semambu PKR Coordinator, Chan Chun Kuang. The party offered food aid on their visit.
Chong Siang disagreed with the police's actions, stating, "If this movement really isn't allowed by the police, then they should explain themselves because this isn't an offence anywhere else. The aim of the campaign is to provide help to anybody who needs it."
Today (2 July), two days after the incident, the Pahang police denies the allegation that they threatened villagers to take down the flag.
Ketua Polis Pahang Ramli Mohamed Yoosuf stated that the individual who was forced to take down their flag had to do so because they hung it on an electrical pole.
He said, "The police have no qualms with people erecting white flags, because it does not violate any SOPs or regulations so far. "
He added that flags must be hung at appropriate areas that do not endanger themselves and others. If this is practiced, then the police will have no problems with it.
As of right now, there are no laws that prohibit the erection of these white flags.