M'sian Experimental Play Set in Moving Myvi Sells Out in Less Than 6 Hours… Here's What It's About
If you've been frequenting Tik Tok recently, you might have came across a video promoting an experimental play that is set in a moving car.
Titled, Sorry I Get Sentimental When We Drive, what first caught our attention was the adorable poster, which is intentionally reminiscent of Studio Ghibli, as well as its premise and setting.
According to the video, this play is set in a moving silver Myvi and it only allows two audience members per slot as they ride in the car and watch the driver and passenger perform from the backseat.
Has this piqued your interest yet?
Well, JUICE found the play particularly interesting so we reached out to the director and producer, who goes by the name Murasaki Haru, to get the scoop on Sorry I Get Sentimental When We Drive, which has since sold out at the time of writing.
From that alone, it seems like we're not the only ones interested. So, to satiate your growing questions on what the play could be about and how it came to be, here is our interview with the creative mind behind it all.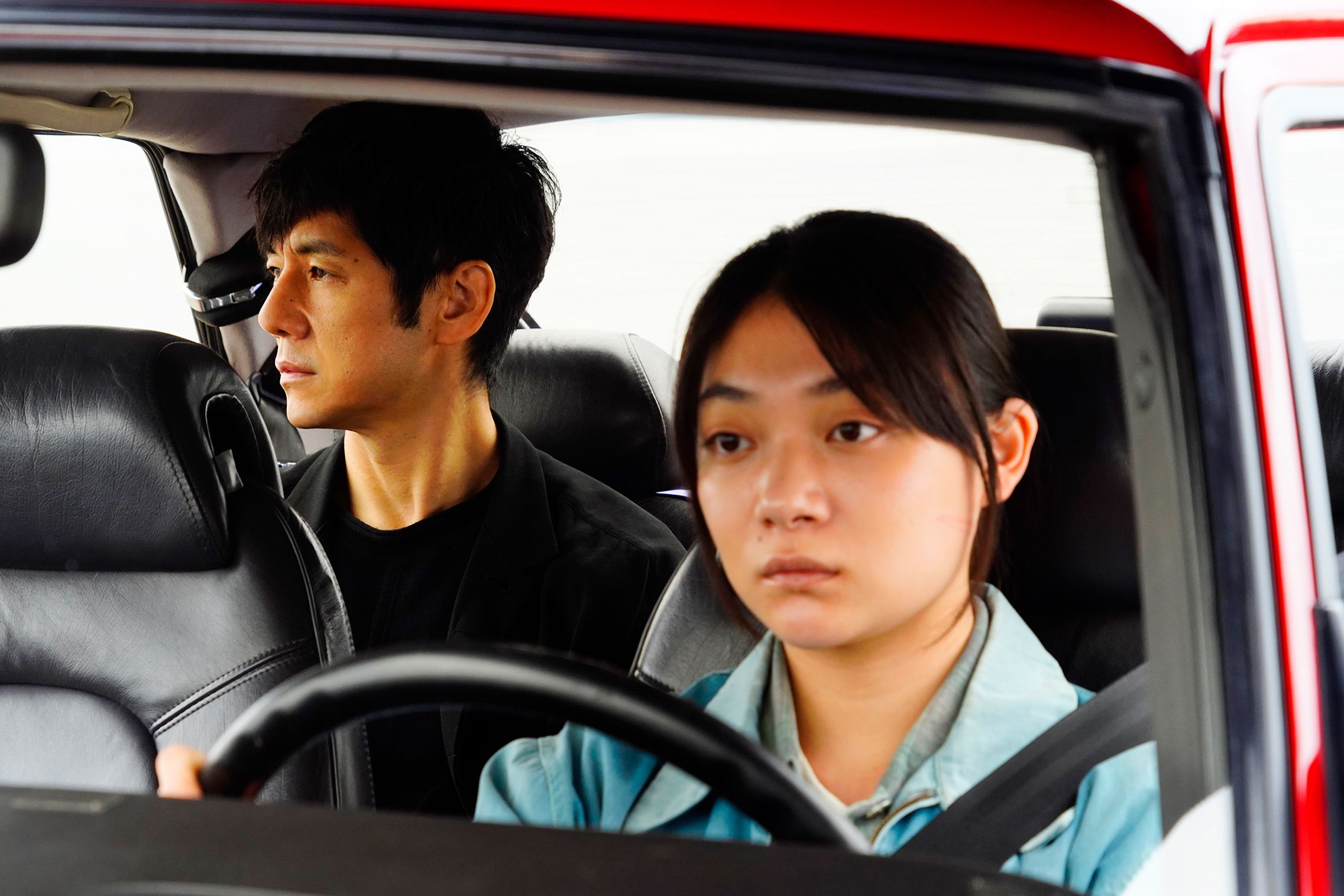 At the moment, there is no summary or glimpse into what Sorry I Get Sentimental When We Drive is about. Is that intentional? Could you maybe give us a tiny hint as to what the story could be about?
We thought about revealing bits of it as we got closer to performance week, gradually luring audiences in, as never did we expect the show to sell out in two days!
A glimpse per request: Bad music, late night drives, and childhood friends, Jamie and Mawar learn that sometimes old feelings are difficult to get rid of on the road. 
The way in which the play unfolds is quite different and definitely experimental. How did you come up with the idea to have the play set in a moving car?
It was quite impulsive actually! As an emerging contemporary director, I prefer my creative anchors to be visual/physical concepts instead of subject matters (at least as of now).
During a rehearsal of a recent play I performed in, Don't Like It Here? Then Leave, the idea of an 'experimental car play' suddenly hit me, along with the playful desire to stage a 'platonic vs. romantic' friendship piece, so I turned to Chrystal Foo, who was also acting in that production, and pitched her the play. She was game on writing it, and two months later, poof here we are!
View this post on Instagram
As to what 'dedicated' the notion of performing and watching a piece in the car, I'm tremendously drawn to immersitivity rather than interactivity.
When I enter a theatre/art space, I crave for a sense of catharsis, to be engulfed in a fictional present, to momentarily forget about the life we currently live in, ultimately reminding us of the little things in life. Which is what this play thrives to dispense its audience with.
From what I can recall, the play takes place in a Myvi with only two audience members per slot. Was this a limiting choice for you or does this intimate setting fit perfectly with the intention of the play?
It is utterly intended for the play to feel intimate and immersive, hence the choice was never seen to be a limiting one.
It is also intended that when someone books a slot for one, which is RM10 more per person compared to a slot for two, the show is entirely theirs to submerge in; we won't be pairing them up with another lone audience member. 
The team behind the play seems to be very small. Could you give us a quick low down on who is involved and their roles in the play?
Sure!
Camillea Benjamin plays Jamie, Nephi Shaine plays Mawar. Play written by Chrystal Foo, directed & produced by Murasaki Haru, who is also the artistic director & producer of Howls Theatre Co. Poster illustrated & designed by Qiuxuen, who is a close high school friend of mine.
The play is presented in collaboration with Theatresauce (artistic director Kelvin Wong); they are providing us with venue support, along with guidance from a production-management perspective.
View this post on Instagram
Was there a specific reason as to why the poster is reminiscent of Studio Ghibli?
Not really, other than me being a diehard fan of Studio Ghibli!
I've always found their works immersive yet not-showing-too-much-but-just-the-right-amount, which prompts viewers to fill in the blanks and think for themselves. That said, I aspire to create works mirroring Ghibli's audience intention.
View this post on Instagram
Recently, you announced that the show is sold out. It must have been quite exciting to see the response and interest the play has received from audiences. Was this response within your expectations? How did you react to this news?
We did expect the play to sell out solely because of its very limited slots (with our maximum audience count being 90), however we never expected tickets to be gone this soon.
This is partially due to a TikTok post our poster artist made, which went slightly viral, gathering us attendees outside of our usual target audience.
It's always nice to have new people experience theatre (especially experimental theatre), hence we look forward with a mix of excitement, nerves, and… helplessly a bit of fear as the play contains a tiny hint of sexual content.
Since the play is now sold out, will there be any footage from the play posted afterwards so the people who missed out could have the opportunity to experience it as well?
There are currently no plans to stream the production in the near future, however we might consider the opportunity depending on the feedback we receive during performance week.
Will there be more shows in the future?
Definitely! Nothing solid for now, but we are planning for a production in December.
It will not be happening in a car though, probably in your usual blackbox theatre space. We'll see!
To keep up with the filmmaker and the play, follow them on Instagram.