Casket-Maker Breathes New Life Into Coffins By Turning Them Into Classic Skateboards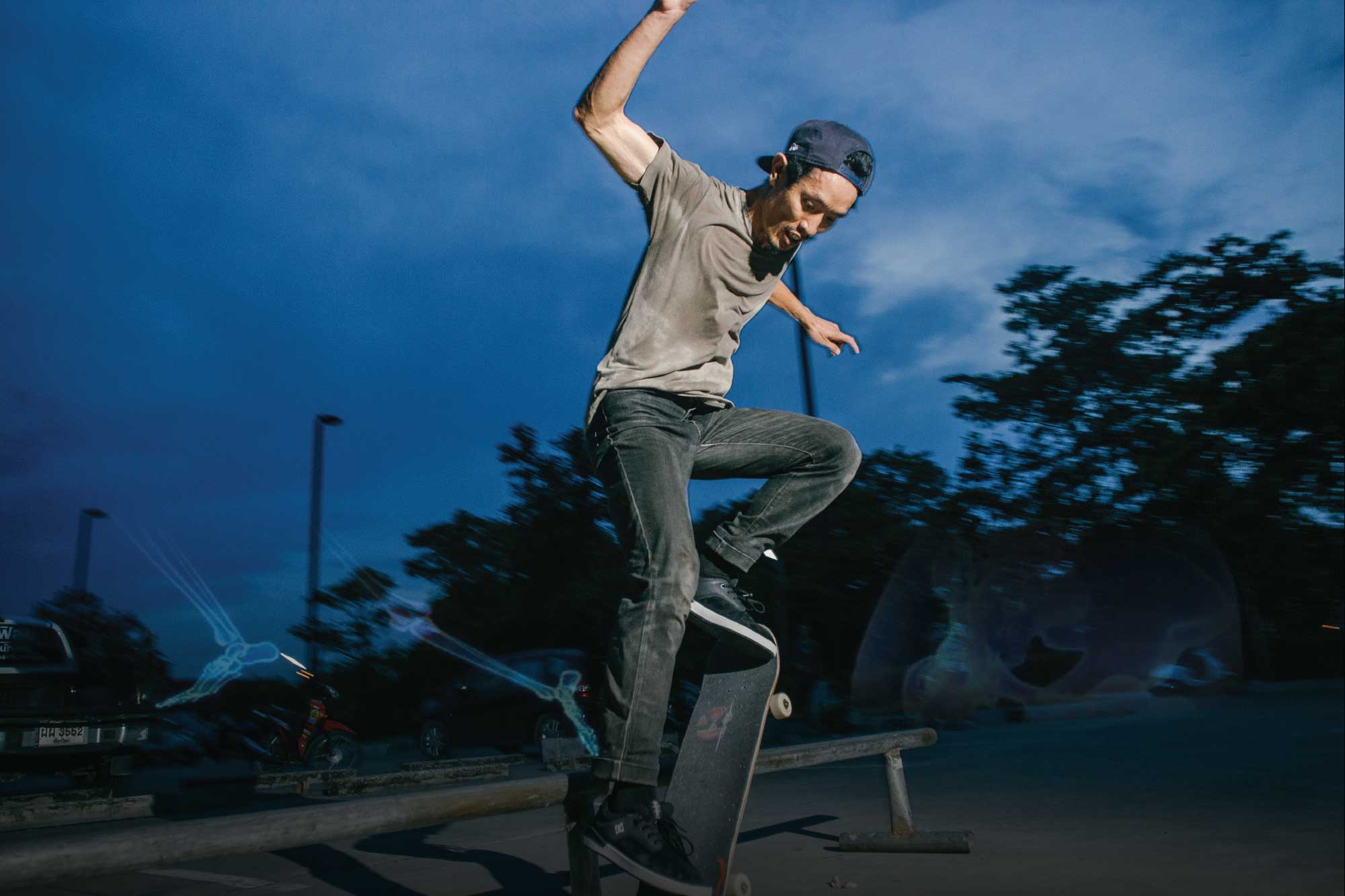 Skater culture is at an all time high in Malaysia with youths doing kickflips and nosegrabs at open spaces all across the country.
Since Covid-19 has rendered many recreational activities inoperative, these skaters are taking their energy and youth to the bowls, making full use of their time outside to nourish that longing for connection.
While Malaysia has since seen their skater culture honoured in brilliant local indie film, Kickflip, Thailand is witnessing a reinvigoration of the culture through these cool new casket boards.
Breathing new life into caskets, Anusorn Yungyearn has been flipping his signature white and gold coffins into affordable skate boards.
By dismantling boxes for the dead and resurrecting them into boards for the youth, these skateboards are almost an allegory for how life will always trudge forward, even after we leave this Earth.
According to Anusorn, skater culture has been skyrocketing in Thailand but the price of decks is still too out of reach for certain groups of youngsters. By reworking the boards from caskets he already had, he was able to give the less fortunate children the opportunity to skate without burdening their parents for money. That's pretty sweet and metal at the same time!
Now, bands of skaters can be seen shredding it up at open spaces, most notably near university campuses.
Despite that, Anusorn doesn't succumb to trends for the designs since he maintains the classic and traditional look of white and gold, complemented by the signature Thai border on the board's edge and a Thai angel emblem in the centre.
The first 10 boards he crafts will be donated to lower-income families. In an interview with AFP, Anusorn said,
"Some kids have never ever heard of a skateboard before, so we want to make these casket skateboards as close to the real boards as possible. That way they could play and smile a little bit from all the fun."