British Expat Pours Out Frustration And "Psychological Torture" On Perodua Kancil Parking Illusion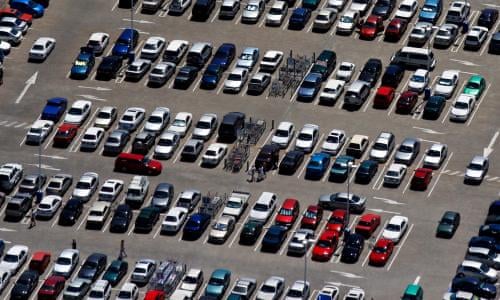 Arguably one of the most dreaded aspects of going out into any major part of the Klang Valley by driving your own car, is having to find a parking spot for it.
In some cases, try as one might, but your efforts can sometimes be completely in vain after circling around a parking lot or basement repeatedly. But sometimes, fortune favours the persistent and you may spy what appears to be an empty parking bay down along a row of occupied spaces.
Speeding along and pinching yourself for the incredible stroke of luck, you stop right at the parking spot only to discover a Perodua Kancil hidden inside it.
Chances are if you're a Malaysian driver, you would be well and truly familiar with this exact scenario, along with the frustration it entails.
And it would now seem that we are not alone, after British expatriate Andrew Martin took to sharing his own gripes with the tiny little subcompact car that introduced the world of personal mobility to an entire generation of Malaysians.
As shared over his LinkedIn page, Andrew goes on to admit that he has 'grown to dislike' the Perodua Kancil, and jokingly suggests that it was designed purely for the purposes of inflicting 'psychological torture'.
Describing familiar circumstances of driving many major malls in hopes of finding a place to park, Andrew points out how he has been deceived on a number of instances by a carefully hidden Kancil nestled just far enough out of sight.
Understandably, his sentiments have been echoed by many Malaysians who took to the comments section to voice their agreement.
One has even compared the situation with the old Malaysian adage, jangan disangka air yang tenang tiada buaya, which is often used to refer to situations or people that are more than what they appear to be.
Introduced in 1994, the Perodua Kancil is best known as being the first car released by Malaysia's second home-grown automobile manufacturer, Perodua.
Based off on the Daihatsu Mira, the car was sold for over 15 years spread between two generations, before being discontinued and replaced by the Perodua Viva.
Can you relate to Andrew, or are you a Kancil driver?