British Expat Pours Out Frustration And "Psychological Torture" On Perodua Kancil Parking Illusion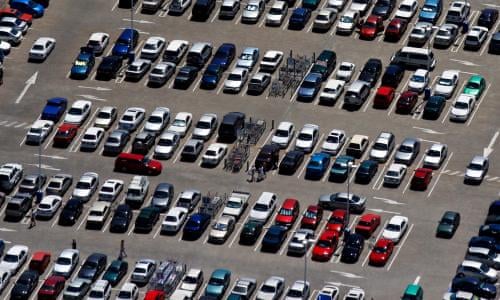 If you drive and you live in the Klang Valley, you'll probably relate to this. If you're a Kancil driver, however, you might've just pissed off this British expatriate.
Andrew Martin took to sharing his spiteful story on LinkedIn, "So many times after driving around the car park in malls like 1Utama or Mid Valley Megamall for 15 to 20 minutes to look for a parking space, I will finally see an open space."
"Then, when I get to the parking space, I find a Perodua Kancil nicely tucked away out of sight and not visible until you get right up to the spot. Argh!!!🤣"
Posting on his LinkedIn page, Andrew goes on to admit that he has "grown to dislike" the Perodua Kancil, and rants that it was designed purely for inflicting "psychological torture".
Relating the familiar ritual of circling around the block in hopes of finding a place to park as the example, Andrew notes how he has been fooled on a number of occasions by a carefully hidden Kancil tucked into a parking spot with plenty of space to spare.
This post managed to garner a lot of attention from Malaysians.
Despite the echo chamber he's created, Andrew says he doesn't have a problem with the Kancil.
"Hopefully, people realise that I don't really have a problem with Kancils. I was just having some fun about a situation that seems to resonate with many people in Malaysia."
Can you relate to Andrew, or are you a Kancil driver?