Batang Kali Landslide K9 Heroes Receive 'Golden Performance' Awards & A Bag Of Kibble Each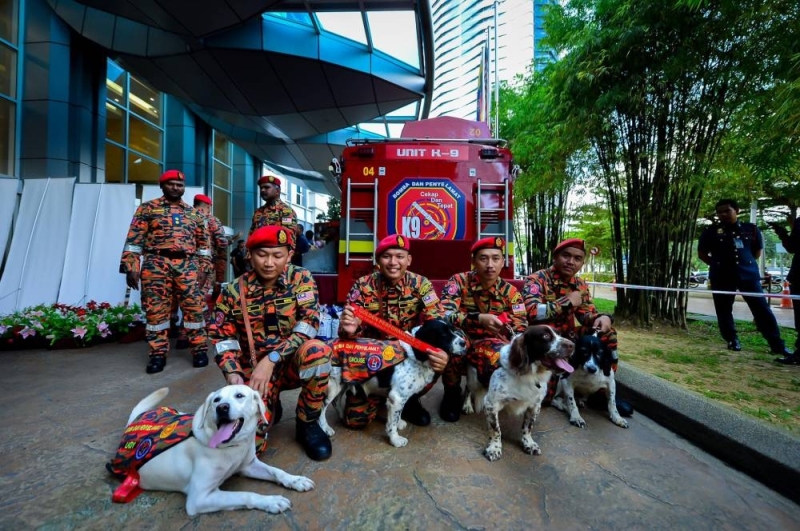 A pack of pooches from the Fire and Rescue Department's (JBPM) K9 unit have just been awarded 'Golden Performance' medals for their outstanding efforts in relation to the Batang Kali landslide.
After the catastrophe that happened at the Father's Organic Farm campsite, search and rescue operations were carried out to find the victims of the natural disaster. A total of 11 dogs were recruited to aid the officers in locating the missing persons.
Nine days after the landslide, all 92 victims were found on 24 December.
The awards were given out during a grand ceremony to Blake, Pop, Lady, and Grouse by the Minister of Local Government Development, Nga Kor Ming yesterday.
Aside from the inedible gold medals, the pups were also treated with a bag of kibble each, in which I'm sure they devoured to their hearts' desires.
Minister Nga had also awarded a certificate of appreciation to JBPM's operation director, Datuk Nor Hisham Mohamad.
Watch a snippet of the ceremony here: