3 Recent Murder Cases Involving Female Victims Begs For M'sia To Address Violence Against Women
Today (5 July) three different murder cases involving female victims appeared in bold headlines, shocking Malaysians.
The first involved a man, his new bride and their newborn baby.
According to The Star, the couple was solemnised last year but were awaiting their wedding reception that was set to take place in just 20 days from today.
Tragically, the relationship took a sharp turn towards the unimaginable when the groom brutally murdered his bride and baby with a meat cleaver.
The victims were found in a pool of blood with wounds around their necks.
The suspect fled the scene naked and videos of him without a stitch of clothing, riding a motorcycle began circulating the internet.
This ordeal was witnessed by the family's neighbour, a 14-year-old boy who saw the man dragging his helpless wife while brandishing the meat cleaver. The man then went back inside to carry out his crying newborn baby.
According to those who knew the suspect, he was known as a soft-spoken and respectful man which further adds to the disbelief and shock of family members and friends.
The other two incidents involve two unemployed men who murdered their girlfriends.
One 32-year-old man murdered his girlfriend, whom he met on a dating app, after only 2 months of dating. He was believed to be under the influence of methamphetamine.
The other, a 24-year-old, murdered his underaged girlfriend (only 16 years old) in his house at approximately 3:40am.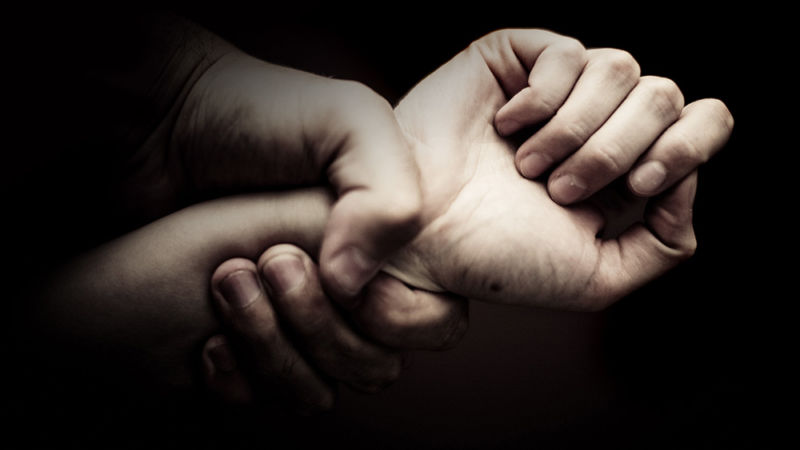 Naturally, the almost immediate succession of events is deeply unsettling and it highlights the need for Malaysians to address violence against women and the factors that may have contributed to it in these cases.
In relation to the case of the groom who fled the scene stark naked, the father of the deceased mentioned that he had been experiencing financial troubles after quitting as a cleaner and working as a freelance ship cleaner.
For the other two cases, as mentioned before, the suspects were all unemployed.
Due to the substantial price hikes caused by inflation, it's not hard to see how these men could have been stressed to their breaking point – especially with the groom having a newborn baby and a wedding reception on the way.
With that said, regardless of the supposed mental turmoil faced by these men, committing murder is an asinine solution.
Violence against women has been prominent in the past few years especially in the wake of the pandemic.
It was only a few days ago that JUICE reported an assault committed in broad daylight while the culprit was driving on the freeway. 
Men are becoming more and more violent towards women and while societal pressures remain a heavy burden, it is not something that warrants physical abuse even to the point of death.
Sadly, violence doesn't only target women but also young girls as seen through the recent reports of a religious teacher who raped and sexually assaulted minors in his own home.
It is a harrowing time in society and despite the numerous think pieces and open letters, we have yet to tackle the mistreatment of women and young girls on our own soil.
While it is incredibly tragic to read about these deaths, it is not shocking especially since domestic violence, rape and abuse is considered taboo and is still pinned upon women, according to reports by Women's Aid Organisation.
Just look at this comment below a tweet about the murder of the bride and her newborn…
To make matters worse, some believe that reporting on domestic violence is considered "none of their business" as it interferes with the inner workings of someone else's marriage.
The culture of "jaga tepi kain sendiri" is extremely harmful in the case of domestic violence and it is due to our silence and reluctancy to speak out when we see someone in danger that leads to these horrible deaths.
The witness of the bride and newborn baby murder stated that he fled the area because he did not want to "interfere in other people's business", further proving that this is a mindset that we need to dismantle.
As for the violence itself, it correlates to the lacking mental health resources available and accessible in Malaysia.
Within our own spaces or comfort bubbles, it may appear that everyone is seeking therapy and is aware of the dangers of deteriorating mental health, but this information has not been extended to people outside of these spaces.
For people in rural areas or those with limited access to the internet, it may not even occur to them that they might be suffering from any mental illnesses and that the bubbling anger and turbulent emotions were simply normal.
This is exactly why mental health awareness is important and why men need to address their aggression so they can find ways to ameliorate their frustrations without resorting to violence.
These women deserve better than to become part of a statistic. We need to do better – for them and for ourselves.
Below is a list of resources for domestic violence as well as mental health organisations:
1. WOMEN'S AID ORGANISATION (WAO)
Operating hours: 24-hour
Contact: +603-79563488
SMS/WhatsApp: +6018-9888058
Website | Facebook | Twitter
2. ALL WOMEN'S ACTION SOCIETY (AWAM)
Operating hours: Weekdays (9.30am – 4.30pm)
Contact: +603-78770224
WhatsApp: +6016-2284221 | +6016-2374221
Email: [email protected]
Website | Facebook | Twitter
3. WOMEN'S CENTRE FOR CHANGE PENANG (WCC PENANG)
Operating hours: Weekdays (9am – 5pm)
Contact: +604-2280342 | +604-3988340
WhatsApp: +6011-31084001 | +6016-4390698
Email: [email protected]
Website | Facebook | Twitter
4. SARAWAK WOMEN FOR WOMEN SOCIETY (SWWS)
Operating hours: Monday to Friday (9am to 5.30pm)
Contact: +6082-422660
SMS/WhatsApp: +6013-8044285
Email: [email protected]
Website | Facebook | Twitter
BEFRIENDERS: 03-76272929 (available 24 hours)