Pictures Of A New Litter Of Malayan Tiger Cubs Thriving In Perak, Anti-Poaching Efforts Not Wasted!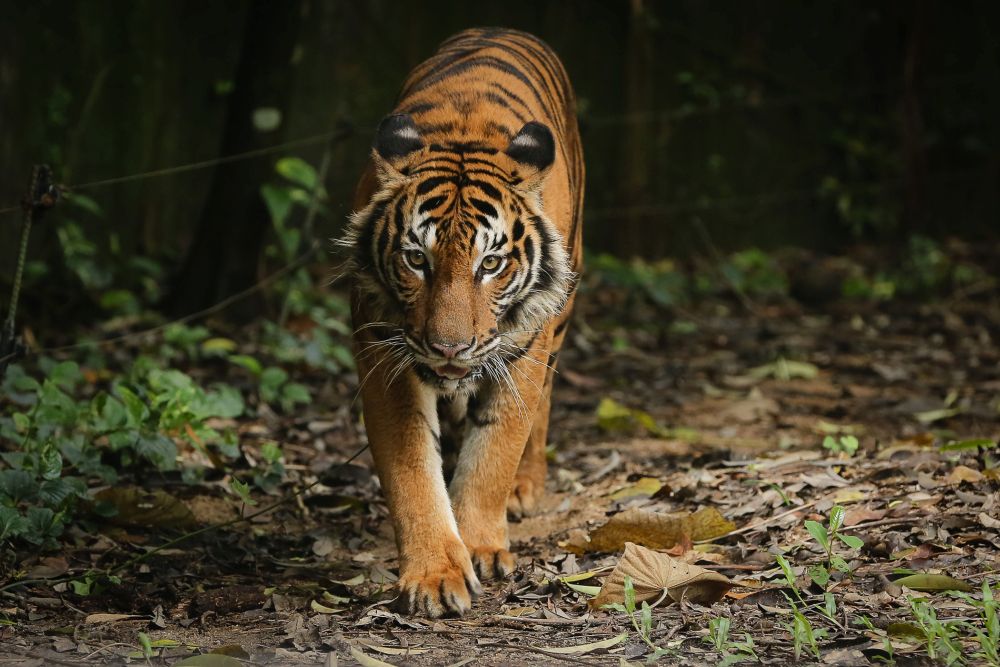 The beautiful Malayan tiger is the national animal of Malaysia. Yet, poaching of these endangered species is relentless and we have lost many of our wild tigers.
According to Aljazeera, fewer than 150 wild tigers remain in Malaysia's forests, where 3,000 once roamed in the 1950s.
In 2019, Malaysian conservationist Mark Rayan Darmaraj warned that the critically endangered Malayan tiger would be extinct by about this year if efforts to save it were not intensified.
Earlier this year, new images of a female Malayan tiger and her four cubs were captured on camera traps in the wild in Perak, as reported by Malay Mail.
"With the tiger population currently numbering fewer than 150 in Peninsular Malaysia, this latest development renews hope that this critically endangered species can be saved from the brink of extinction.
"It is all the more crucial that we continue our patrols, to protect these cubs and their mother from the existing threats of poaching and loss of habitat," says Sophia Lim, WWF-Malaysia Executive Director and Chief Executive Officer.
On average, tigers give birth to two to four cubs every two years. If all the cubs in one litter die, a second litter may be produced within five months – given that the tiger finds a healthy mate and if conditions are conducive for breeding according to WWF.
The presence of these cubs give hope towards a new generation of Malayan tigers that will be able to grow in a suitable environment and availability of prey as food for survival. Our tigers may be able to breed and thrive in the wild once again.
"We need sustained and stronger anti-poaching efforts to ensure that these cubs are safe from poachers and can survive into adulthood," said Perak State Parks Corporation (PSPC) director Shah Redza Hussein reported by MalayMail.
While regular patrolling of wildlife areas have lessened poaching crimes by almost 98%, there are still poachers out there.
The Wildlife Conservation Act 2020 (Act 716), which was punishable by a fine of RM500,000 is expected to increase to RM1 million this month when new laws take effect against offenders.