VIDEO: The One Live-Action Adaptation of a Classic Fairytale That Should've Been Cancelled
Conglomerate Media and Kingsway Productions just premiered a trailer to their live-action rendition of The Little Mermaid, beating Disney's upcoming live-action remake of their 1992 animated adaptation to the punch. Disney needn't worry about copyright infringement, this adaptation strictly follows Hans Christian Andersen's original 1837 classic fairy tale (which is in the public domain, anyway) with no Ursula, no talking fish or crab, and no random musical numbers like the Bollywood movies either.
No. That was a fact, not a joke.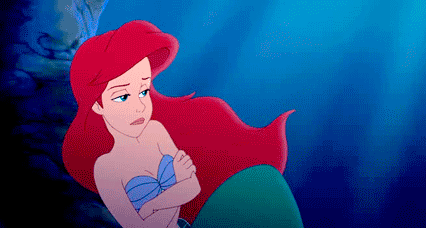 … and nope, the lack of what made the animated film fun doesn't make for an improvement at all. Just watch the trailer below:
Despite the dubious trailer, it features a solid cast with the likes of Academy Winner Shirley MacLaine, Downton Abbey's Poppy Drayton, William Moseley from The Chronicles of Narnia, Loreto Peralta, and Empire's Gina Gershon. The film is being planned for release this year. The film comes hot on the heels of Disney's live-action Beauty and the Beast, starring Emma Watson – which is greeted with mixed reviews (currently 68% on review aggregator Rotten Tomatoes).
In the trailer, the brunette mermaid (unlike Disney's Ariel, a redhead) is seen swimming in a circus tank. Purportedly having her soul taken by a Dumbo-like villain. Her troubles are assisted by Elle and her brother Cam.
Despite this new live-action adaption of the Hans Christian Anderson tale, Disney is still planning a remake of their animated The Little Mermaid movie.
More on The Little Mermaid here.