GSC Launches Malaysia's First Movie Hall For People With Autism In Tropicana Gardens Mall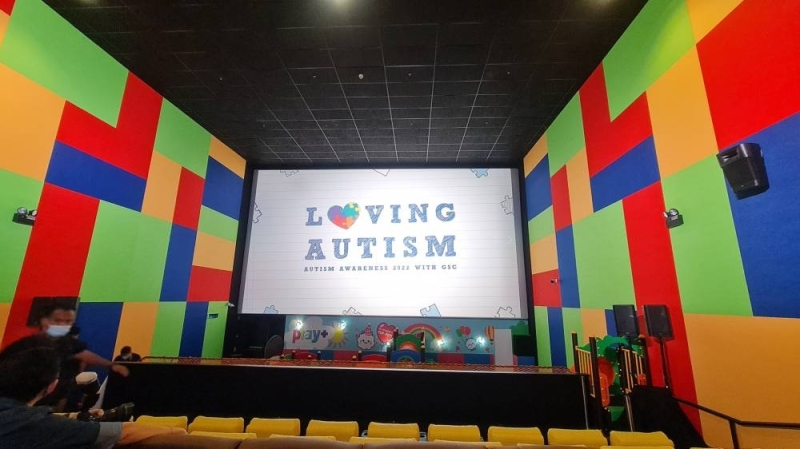 According to the Ministry of Health, 1.6 in 1000 children, or approximately 1 in 625 children, between the ages 18 to 26 months showed signs of autism. Today, autism is still a topic that not many of us are aware of.
As far as inclusivity goes, some people still look at others differently because they are autistic and their behaviours might seem disruptive.
"The truth is autistic people see, hear and feel the world differently than other people. If you are autistic, you are autistic for life; autism is not an illness or disease and cannot be 'cured'. Often, people feel being autistic is a fundamental aspect of their identity," is how CAMHS, a professional child-mental health service provider in the UK, describes the condition.
Last weekend, The National Autism Society of Malaysia – NASOM'S Facebook page posted that GSC launched Malaysia's First Sensory Friendly Movie Screening at Tropicana Gardens Mall.
Autism-friendly theatres, also called 'relaxed' or 'sensory-friendly' theatres in other countries, are  cinemas that have made adjustments to reduce stress and sensory input. Such tweaks might include low lighting and sound, space and freedom to move, and staff's awareness in autism.
The launch is in accordance with the #LovingAutism campaign, which started in April this year for World Autism Month. It also coincides with GSC's birth month!
According to Malay Mail, the halls feature adjustable sofa-style seats, a small playground in front of the hall, dimmed lighting, and reduced sound. Families are also allowed to bring their own food and snacks to the hall.
That's not all! People with other sensory disorders are also allowed to attend the Sensory-Friendly hall screenings through the Autism Awareness form on their website.
Sharmine Ishak, GSC's Head of PR & Branding, was present at the launch and gifted a cheque of RM10,000 to NASOM's Chairman, Julian Wong as part of the #LovingAutism campaign.
JUICE hopes to see more theatres that are friendly for people with autism and disabilities in the future!