Elderly Single Mother Fined RM10,000 For Insulting King & Ex-Prime Minister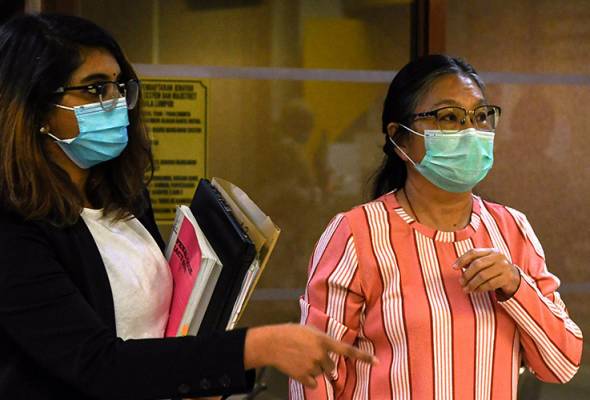 Single mother, Lai Yuet Ming, aged 65 was fined RM10,000 by the Sessions Court in Kuala Lumpur yesterday for making two counts of offensive and insulting statements.
The court fined her RM4,000, in default three months jail, under Section 233 (1) (a) of the Communications and Multimedia Act 1998 for intentionally making and initiating offensive and malicious communications against former prime minister, Muhyiddin Yassin.
The second fine amounted to RM6,000 fine, in default six months jail under Section 505 (b) of the Penal Code for making a statement against the Yang di-Pertuan Agong Sultan Abdullah Sultan Ahmad Shah.
Both her offences were committed during March last year where she posted her offensive statements on a blog called the MalaysianFlipFlop.
Sessions Court judge M. M. Edwin Paramjothy sentenced Lai to both fines and adjourned court yesterday where Lai was represented by her lawyer, Rajsurian Pillai while the prosecution was conducted by deputy public prosecutor Najihah Farhana Che Awang.
This news has gotten the attention of Twitter users and people are actively donating to Lai to help her pay off the fine.
Aight since this got attention, I reached out to the lady and got her bank deets for anyone that wants to contribute directly.

Also, in case ada yg tertanya knp aku bagi salam, Auntie ni muallaf k. I swear I'm not just being weird 😅

RHB Bank: 1-14394-6001487-0 Lai Yuet Ming https://t.co/9EaBgGJmjc pic.twitter.com/QJbPZ8IPcG

— Iqbal (@Iqtodabal) December 21, 2021
If you wish to contribute to the fundraiser, her bank details are available above.