#24JamOff: Grab Says There Have Been No Reduction In Wages, Protest Slows Down Delivery Rate
You might've seen social media posts about a food delivery blackout happening today, but what incited this incident?
It's no secret that grab fares are getting higher than we can afford, but apparently the wages of delivery workers aren't increasing along with it. An anonymous source who goes by Ikmal told Malaysiakini about the unfair payment scale being used by delivery companies.
The social media post started circulating yesterday, stating that the blackout will run for 24 hours and starts at midnight today.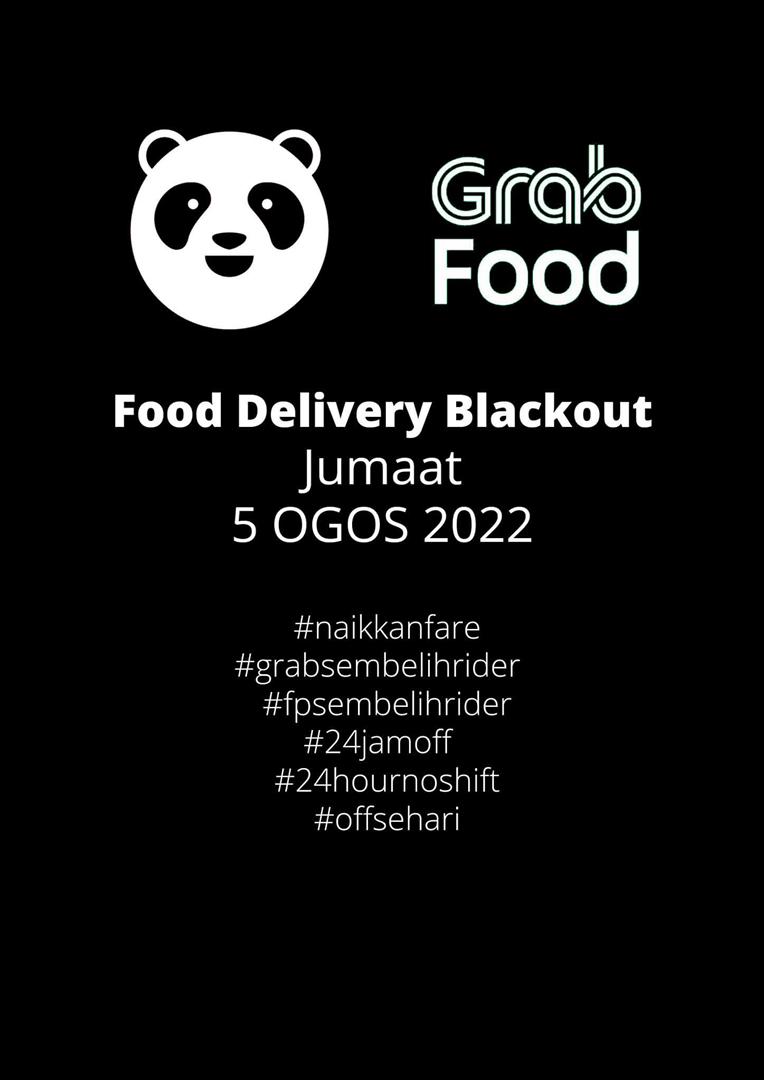 Ikmal told Malaysiakini that "the strike would mainly see riders switching off our delivery application for the whole day.
"Some of us refer to this as cuti sehari (one day off) strike," he said.
The initial plan was to gather at several rally locations in Klang Valley before 4pm, where they would start riding together in protest to the headquarters of the company and submit a memorandum for unfair wages.
It is not confirmed how many will participate in the protest, although Ikmal said that many have shown support in backing the movement.
He also pointed out that the companies have allegedly been decreasing the riders' payments, stating that it started last year.
"I will give you an example. Before this, if a rider under this one company takes a double order – meaning he delivers food from one vendor to two customers – the rider would get full payment for both orders. Meaning, that if the distance for each order gets them RM5, then he will get RM10 in total.
"But now, the company has cut the amount to only RM7 or RM8," he said.
It is also suspected that this could have been caused by delivery companies taking in many new riders.
On the other hand, Grab has released a statement saying that there have been no reduction in wages.
NST reported yesterday that there was a previous concern raised by a delivery partner last month due to a glitch in their system, where the rider claimed that there was a problem with his earnings.
"We have since rectified the issue, and have transferred the shortfall to all affected partners, and clarified the matter via our official communication channel to our partners on July 21.
"We apologise for the inconvenience this may have caused for our partners and would like to encourage our partners to reach out to us via our Facebook, or visit us at Grab Driver Centre & Kiosks (GDC) should they have any further queries," the statement read.
Grab continued to reassure all users that they remain committed to supporting their delivery partner community, by reiterating their on-the-job protection policy and EPF contributions and incentives.
"We are also assisting our partners to save on their operational expenses (such as discounts on petrol, vehicle maintenance, daily necessities and more)."
As far as the protest goes, social media posts have warned the public that their items will arrive at a delayed time, due to a lack of riders on the road at the moment.