Expired Or Exquisite? This Beef Broth Hasn't Stopped Simmering For Almost Half A Century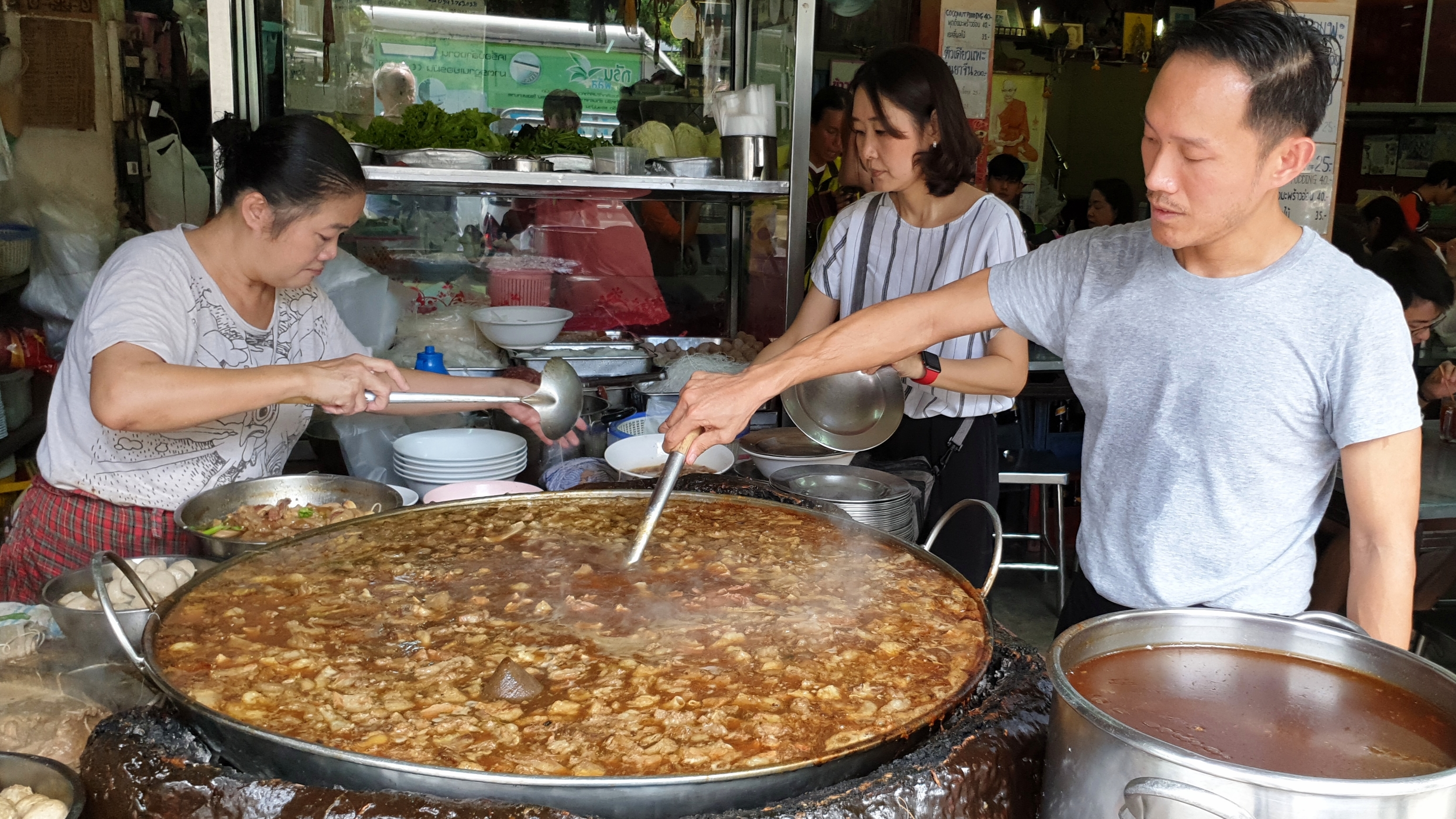 There's food that's old. There's food that has gone bad. And then there's soup that has been simmering for 45 years.
In Bangkok, customers can't get enough of the latter at Wattana Panich, a noodle soup joint in the trendy Ekkamai neighborhood, where third-generation owner Nattapong Kaweeantawong wants to clear up what he thinks is a popular misconception about his beef soup.
"Lots of people think we never clean the pot," he says. "But we clean it every evening. We remove the soup from the pot, then keep a little bit simmering overnight."
I don't know if you call that cleaning, but sure. I think I'd err on the side of caution for this one, especially after Covid.
It's that little bit, he says, that forms the stock of the next day's soup. So, yes, at least a taste of what you put in your mouth is 45 years old and counting.
"Since my grandfather's time, we've never really had a set recipe about how much of each ingredient to put in," Nattapong says. "So the person making the soup will constantly have to taste it to know what needs to be added."
For four decades, staff have been using the previous day's soup as the base for the following day's offering.
"Our soup is collected every day. Each night, when the soup has reduced, we would keep it in a pot and simmer it. We keep it as the stock and use it the following day."
"We've been doing this since we opened the restaurant, which was more than 40 years ago," he said, adding that the current location was like a forest back then.
The soup is made from beef bones and meat stewed for hours each day to extract the sweetness. Nattapong said huge chunks of beef are boiled for four hours until they are tender, then cut into bite-sized pieces and stewed for four more hours in the stock before serving.
From pictures it doesn't exactly look appetising, seeing as there's a rim around the pot that I'm too terrified to investigate what it actually is. 45 years of build up and spillage, or aromatic base that helps the broth simmer? I'll let you decide.
According to Nattapong, most foreign customers are from China, Hong Kong, Japan, Singapore and Korea. But in recent years, he has begun to notice more clients from the United States and Europe.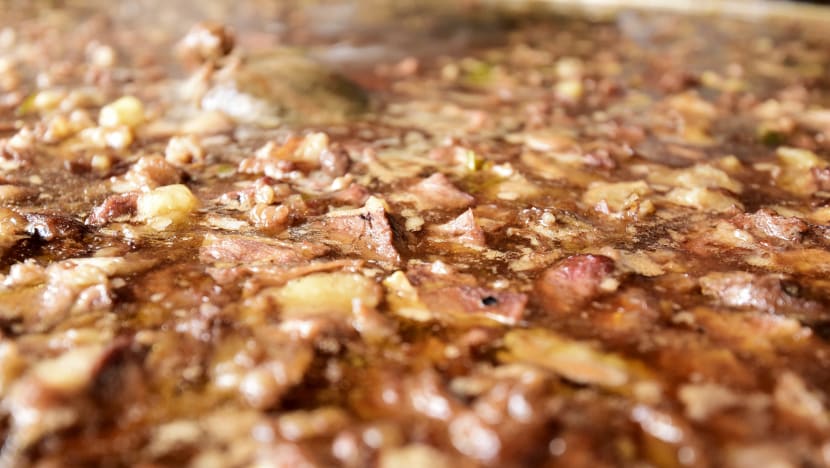 "Maybe 10-20 years ago, when western tourists came to look at our menu, we knew they'd just walk away. This wasn't the kind of food they'd want to try," he said. "But that has changed."
For him, however, one thing has never changed. His family's beef soup.
"Like I said, we keep tasting it. So, the flavour is the same."
Would you try this? Or would you much rather have some century egg cheesecake? Either way, this one's in the books for craziest food stories out there.